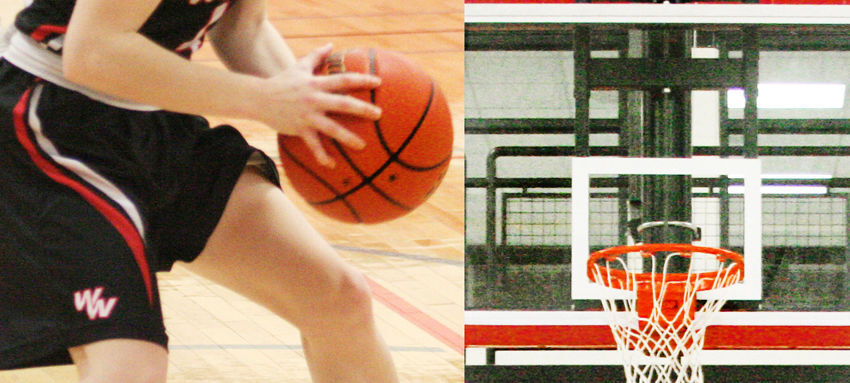 MEAD – Weeping Water athletes competed in conference action Tuesday night during a varsity basketball doubleheader against Mead.
Weeping Water girls 61, Mead 39
The Weeping Water girls made the most of their scoring opportunities in a quick-paced game against the Raiders. The Indians produced double-digit totals in all four quarters to leave Mead's gym with the victory.
The Raiders led 7-4 with 4:38 left in the first quarter, but the Indians began to find holes in Mead's defense after that. Grace Cave posted a fast-break layup and free throw to tie things at 7-7, and the team added nine points over the next several minutes. WWHS enjoyed a seven-point outburst in the final 60 seconds to go ahead 23-9.
The Raiders cut the gap to 27-17 with an offensive rebound and putback early in the second quarter, but Karley Ridge found Reagan Aronson for a 3-pointer on the next trip. A drive from Lexi Mogensen gave the Indians a 38-19 lead, and Aronson's 3-pointer two minutes into the third quarter boosted the gap to 44-24.
A pick-and-roll play between Cave and Ridge led to a Ridge layup with five minutes left in the third quarter. Cave's drive down the middle of the lane at the start of the fourth period created a 54-33 margin, and she added two more baskets to help protect the lead.
Cave guided Weeping Water's scoring attack with 34 points. She generated 16 points in the first quarter and had 24 points at the break. Ridge gave the Indians a double-digit night of 13 points, and Aronson ended her evening with nine points. Jami Twomey helped Weeping Water with three points and Mogensen contributed two points.
Reba Wilson, Kiera Brack, Brooklyn Rathe, Sam Hammons, Ella Cave, Emily Ridge and Natania French saw court time for the team.
Weeping Water    23 15 14 9 – 61
Mead                       9 12 12 6 – 39
Aronson 9, Twomey 3, G. Cave 34, K. Ridge 13, Wilson 0, Brack 0, Rathe 0, Mogensen 2, Hammons 0, E. Cave 0, E. Ridge 0, French 0.
Quinn 0-4 0-0 0, Hebenstreit 7-22 5-8 22, Lemke 3-5 0-0 6, R. Langemeier 0-1 0-1 0, Halbmaier 3-9 0-0 6, B. Langemeier 2-2 1-1 5, Johnson 0-0 0-0 0. Totals 15-43 6-10 39.
Mead 44, Weeping Water boys 37
Weeping Water remained close to the Raiders for the entire game. The Indians cut an early 11-7 deficit to 23-20 at halftime, and the teams were deadlocked at 29-29 with eight minutes to play. Mead scored 15 points in the final stretch to claim the league game.