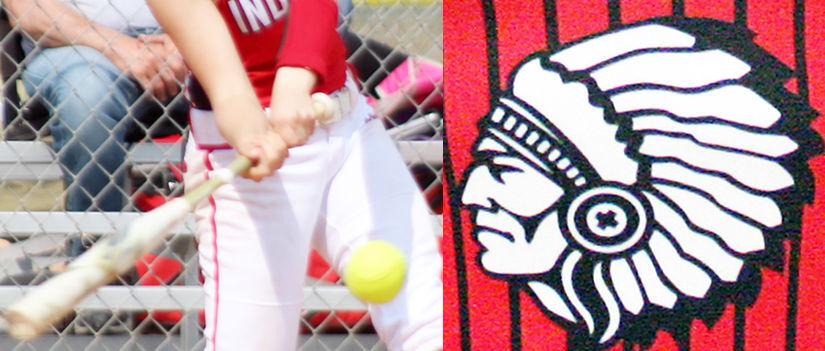 FALLS CITY – Weeping Water athletes traveled to the state's southeast corner Saturday for a series of games at the Falls City Invite.
The Indians took on Freeman, Southern/Diller-Odell and Syracuse during the softball tournament. Weeping Water finished seventh in the event with a 1-2 mark.
Freeman 9, Weeping Water 1
Freeman employed a steady scoring attack in the first-round game. The Falcons crossed the plate three times in the first inning and went ahead 9-0 in the top of the fourth. Weeping Water posted a solo run in the bottom of the fourth.
Zoe Houston tallied one single and one RBI and Reba Wilson collected one single and one run for the Indians. Lauren Harms had one single and Keatyn Harrah was struck once by a pitch.
Wilson highlighted the team's effort on the field with six defensive assists. She was also involved in two double plays at shortstop. Houston added two defensive assists and Kiera Brack made one defensive assist.
Freeman               310 50 – 9 11 0
Weeping Water    000 10 – 1  3  2
Southern/Diller-Odell 4, Weeping Water 2
Weeping Water came close to erasing an early 4-0 deficit against Southern/Diller-Odell. The Indians scored twice in the sixth inning before the rally fell short.
Wilson blasted one double, drove in one run and scored once in the game. Brack had one single and one RBI, Grace Cave drew one walk and Josie Cave reached on an error and scored once.
Wilson delivered four defensive assists and Harrah and Harms each made one defensive assist. Harrah threw out one runner trying to steal.
Brack tossed all five innings for Weeping Water. She gave up one earned run and had two strikeouts.
Weeping Water             000 002 – 2 2 3
Southern/Diller-Odell   301 00x – 4 6 1
Weeping Water 7, Syracuse 1
Weeping Water's offense stayed in a winning rhythm against Syracuse. The Indians scored twice in the first inning and produced three runs in the fourth. The team added solo runs in the next two frames to ensure the victory.
Harrah guided the scoring attack with two singles, one home run, two RBI and one run. Reba Wilson had two singles, one RBI and one run for WWHS, and Grace Cave chipped in one single and two RBI in the game.
Brooklyn Rathe produced two singles and one RBI, Harms tallied one single and one RBI and Houston singled twice. Natania French collected one single and courtesy runners Raelyn Wilson and Jillian Rathe each scored once. Josie Cave was struck once by a pitch.
Reba Wilson generated five defensive assists in the infield and Harrah, Harms and Houston each made one defensive assist. Brack tossed all seven innings and allowed three hits and one run with five strikeouts.
Syracuse              000 100 0 – 1  3  4
Weeping Water    200 311 x – 7 12 1
Be the first to know
Get local news delivered to your inbox!