Incumbent Dodge County Attorney Oliver Glass, a Republican, faces a challenge from Democrat Pamela Lynn Hopkins for the county attorney seat. Both candidates spoke to the Tribune about their platforms.
Oliver Glass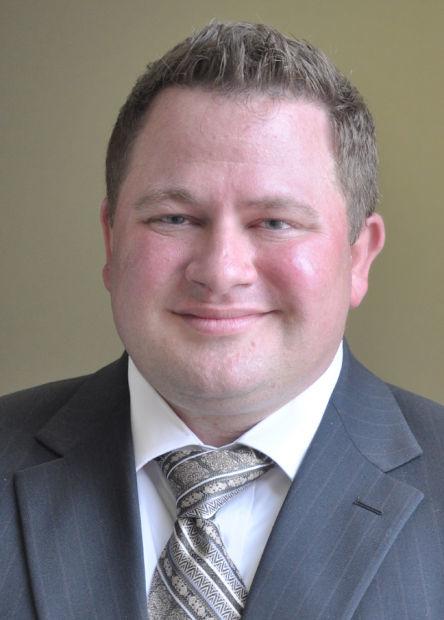 Glass got his degree from the University of Nebraska-Lincoln in education and started his career as a teacher in Lincoln. He got his juris doctorate from Creighton University in 2005. That same year, he started working as a deputy county attorney under then Dodge County Attorney Paul Vaughan.
In 2011, the Dodge County Board of Supervisors appointed him to his current post to replace Vaughan. He would go on to win an uncontested race in 2014 and now faces re-election again.
Glass says that his focus has been to run an effective office while remaining within budgetary limits—a challenge, sometimes, due to a rapidly rising caseload, Glass argued. Just recently, the Dodge County Board of Supervisors approved the hiring of a new sixth deputy attorney for the office, to help handle the growing demand. His office made significant cuts to help ensure that the budget did not increase beyond expectations.
"We want to operate within the realm of our budget, and I want to continue doing that," Glass said.
Glass says that the job of county attorney is about "justice and fairness," and that he believes in prosecuting cases appropriately—taking the unique circumstances of each case and each defendant into account and reserving stiffer sentences for those who have committed more heinous crimes.
"If you have committed a violent crime ... we're going to be seeking significant prison time," he said. "If you are a drug addict, if you can potentially be rehabilitated, we're going to take that into consideration."
The biggest issue for Dodge County's criminal justice system is drug abuse, Glass argues, driven by an increased prevalence of methamphetamine and opioids. Drug abuse can lead to other more serious crimes that affect public safety, but in some cases, where rehabilitation seems possible, there are often better alternatives to jail.
If re-elected, he hopes to continue using and improving the Dodge County Drug Court, a "problem-solving court" that diverts certain drug offenders away from incarceration and into treatment and rehab.
Glass said the program has seen many successes, but he acknowledged that the process can sometimes be "frustrating," due to a lack of resources that could help move people through the system more quickly. There are no inpatient residential rehab programs in the immediate community, for instance, and it can be challenging to find providers willing to go into jails for necessary drug and alcohol evaluations. Glass says that he has strong relationships to community groups like the Fremont Area United Way and that his office is actively engaged in conversations to address those problems.
"We need to keep reaching out to non-profits like United Way to brainstorm and to come up with ideas to help individuals through that process and to keep the process moving along, and I can tell you I'm doing that," Glass said. "It just takes time."
Glass acknowledged that there are challenges in clearing the court's seemingly growing docket of cases. But he said that he was proud of his team's ability to work with the defense bar to negotiate plea deals that can move things along. Most cases in Dodge County Criminal Court don't go to trial, and while Glass said he will aggressively pursue trials where an agreement can't be reached, he said that being able to negotiate an agreeable deal to cut off the necessity of a trial is better for all involved.
"It's in everyone's best interests if justice can be served without the trial because you're serving society, doing what you feel is appropriate with the criminal, and you're saving taxpayer money," Glass said.
Glass insisted that his office "meets religiously" with victims of crimes, particularly more serious crimes, to discuss charges. When asked about instances where serious charges with heftier sentences appear to be reduced or dropped as part of a plea agreement, Glass said that those decisions are always made with the victim's best interests in mind and that the victim is most likely in agreement with the decision.
It's especially true in cases where the victim may be a child, and whose parents may be worried about the traumatizing effect of forcing a child to provide testimony during trial to convict on the higher-level charges.
"If you see a case plead down from a bigger charge … you can bet your bottom dollar it's because the attorney handling the case in this office has met with that victim or that victim's parents on multiple occasions, and this is the best outcome or feasible actions that we would all like to see," he said.
Glass touted his strong relationship with the county board and his ability to juggle multiple responsibilities.
PAMELA LYNN HOPKINS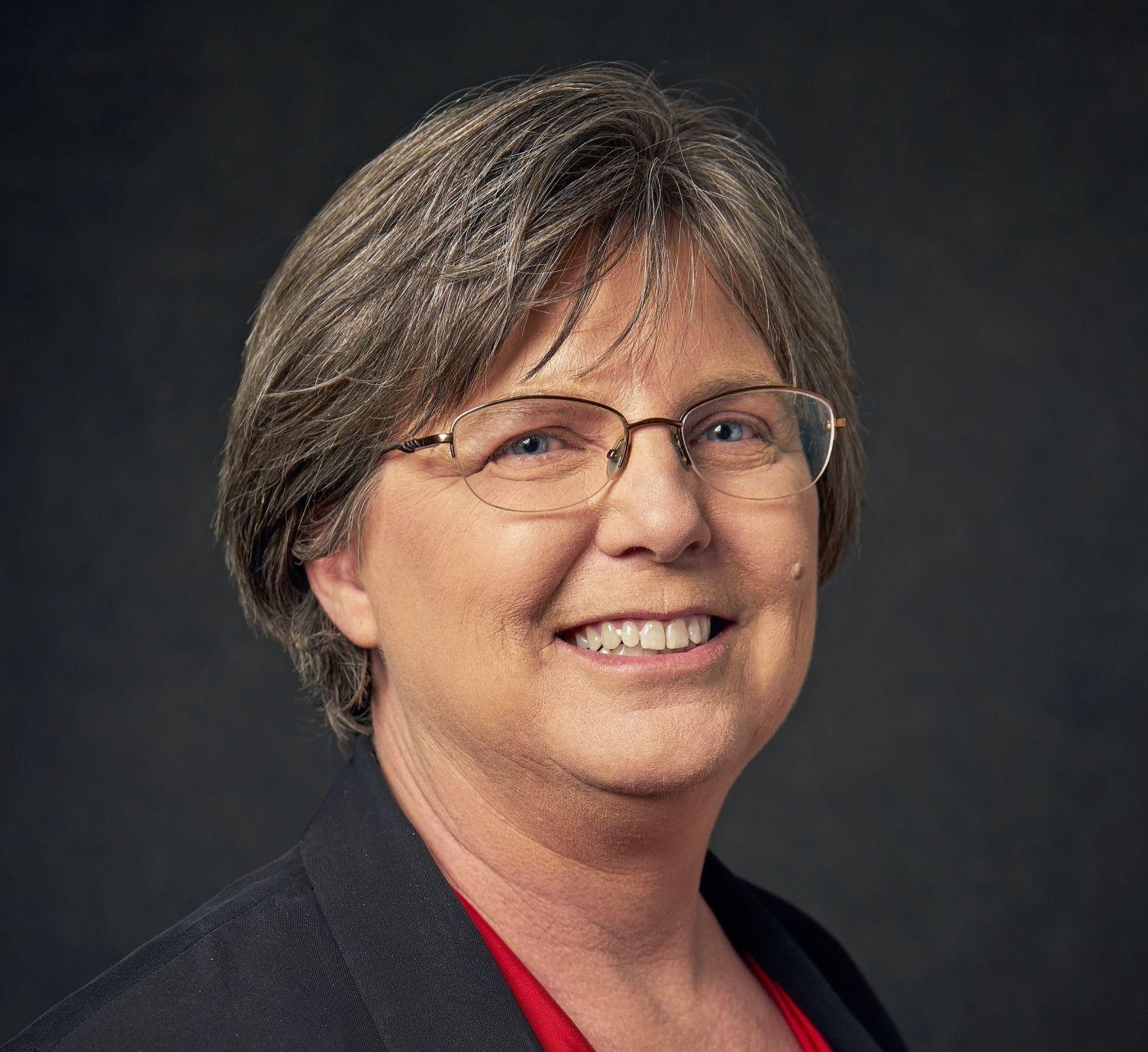 Hopkins has had her practice here in Fremont for nearly two decades and first moved into town in 1987. Prior to becoming a lawyer, she worked a variety of different manual labor and office jobs. She was inspired to get into law after volunteering with the CASA (court-appointed special advocate) program, advocating for abused and neglected children.
A defense attorney, she also has experience representing township boards and has been recognized by the child advocacy program Project Everlast, the Nebraska Supreme Court and others for her work. She currently runs two offices—the Fremont office and another location in Blair.
Hopkins' greatest concern is the rising costs of housing jail inmates, with the daily jail population now hovering around 80, significantly up from past years, and the average daily base cost of housing each inmate at $64.50. Some individuals wait in jail for hundreds of days before their cases move along, she said.
Hopkins said she would try to more aggressively prosecute high-level felonies and prioritize dangerous cases and cases where the individual is currently incarcerated to try and get those cases moved along faster. She also said that she'd less willing to allow cases to be continued, or delayed, for multiple weeks in a row, arguing that if a case is being delayed more than two times, "we need to be taking a pause on that."
"When people are convicted of felony charges, they then transfer to the state prison system and off of our property tax dime," she said. "I want to more aggressively focus on moving those cases along in a much more timely manner."
She also hopes to explore pre-trial efforts that would help reduce the burden on the jail system. That could include exploring grants to fund more pre-trial release and diversion programs. As an example, she mentioned a financial responsibility program that would aim to rehabilitate offenders who are in jail on low-level crimes driven by poverty, such as shoplifting.
She'd also look into ways to speed up the administration of substance abuse evaluations that could help get some low-level drug offenders into recovery programs, whether through drug court or furlough, faster. Hopkins acknowledged that the treatment for those services is not always available and that long waitlists sometimes persist. But earlier substance abuse evaluations could help get those processes started earlier.
Hopkins argues that research shows that long jail stays exacerbate substance abuse behavior and increase the likelihood of recidivism.
"There's a nationwide focus, quite frankly, on looking for community correction alternatives, as opposed to having people sit in jail for issues that the jail isn't going to improve," she said. "And quite frankly, having somebody sit in jail because they can't post a $200 bond, costing us as taxpayers $70 a day or more, it just makes no financial sense. It doesn't address the core issue."
She says she's recently become aware of several providers who can provide substance abuse evaluations in jails for clients, but that the process of arranging those can be burdensome, and often falls on the shoulders of the defense attorneys. She hopes that between the county attorney's office, drug court and other stakeholders the process can be streamlined, and potential grant money can be accessed.
Often times, the availability of resources to address substance abuse and mental health issues presents problems, and it can be difficult to keep up with what services are available. If elected, Hopkins hopes to organize a summit that can bring important stakeholders together: law enforcement, providers, the courts, defense attorneys, the county attorney's office, probation and others.
"I'm confident that if we can bring key stakeholders together, then we can build from that a sort of go-to resource guide," Hopkins said.
If elected, Hopkins said she would probably bring more cases to trial, arguing that in some cases currently, it appears that charges and sentences are being reduced too drastically in plea agreements. But she also noted the importance of the plea bargaining process in helping cases move along.
She said that she'd also work to give law enforcement more involvement in the plea negotiation process so they understand why initial charges end up changing. She'd also work to charge cases more appropriately at the outset so that it doesn't appear that high-level charges are being dropped down drastically.
"Sometimes it appears that a plea is wholly unrelated to how the case is initially charged," she said. "And I understand that as the case develops, different facts rise to the forefront. So I would try to do a better job about how the case is charged in the first place."
She also believes that victims of crimes need to be engaged earlier in the process. She said she's heard from some victims who were frustrated that they aren't able to give a "victim impact statement" in some cases, especially when a pre-sentence investigation is waived.