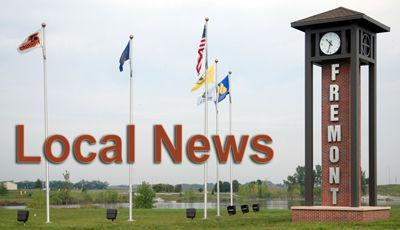 Next week, Fremont Public Schools closes another academic year.
The Tribune sat down with several FPS administrators to discuss the year's academic highlights and new programs and preview what's on the horizon for next year.
This year, FPS brought pre-kindergarten classes to the Grant and Bell Field Elementary school buildings, with two sections at Grant and one at Bell Field.
Those buildings join Milliken Park, Washington and Linden elementary schools to bring the total number of elementary buildings housing pre-kindergarten classes up to five.
The district is hoping it could be possible to implement preschool classes at Howard and Clarmar by the fall. If successful, that would mean that all seven elementary school buildings house pre-kindergarten classes.
The classes are being moved over from the district's Davenport site, which currently holds classes for early childhood students with special needs.
"The staff and most of the materials and things were there. We just simply moved it to another location, and then we expanded the enrollment," said Kevin Eairleywine, director of human resources and elementary operations for FPS. "So instead of just focusing on special needs students, we extended it to involve all students in that neighborhood."
If all seven buildings were to house pre-k classes, there would still be an early childhood program for kids birth to age 3 at Davenport, said FPS Superintendent Mark Shepard.
At Washington Elementary, FPS has wrapped up the third year of its dual language program, which puts both Spanish and English speaking students in the same classroom, learning curriculum material in both languages.
The program is run by teacher Dan Moran, who told the Tribune in a previous interview that the program helps English-language learning students, fosters bilingual skills and provides a rigorous challenge for high-achieving learners who speak both English and Spanish.
Next year, the initiative, which started as a pilot program, will expand to the third grade after already covering kindergarten through second grade. Brad Dahl, executive director of student services and business affairs, said preliminary data shows that children in those classes "are performing quite well," but declined to speak about specific numbers until they have been presented to the FPS Board of Education.
Moran previously told the Tribune that students in the dual language program are "outperforming their peers in English-given standardized tests."
Shepard added that the district is looking to create a study that would "tease out the variables so that we can really identify the effectiveness of the dual language program."
Looking forward, the district is hoping to improve its elementary schools' enrollment numbers, which have decreased during the last three or four years, Eairleywine said. Administrators said they haven't studied the specifics of why that decline is happening, but they surmise that more students are optioning out or attending private schools, and that neighboring districts offer more robust daycare and full-day preschool programs. Fremont offers half-day pre-school programs.
"We're going to continue to look at those areas over the next 10 to 12 months to identify the opportunity to strengthen that within our communities so that parents and students don't feel like they need to go to another community to be educated," Shepard said.
Grades 5-8 have seen new opportunities to explore the fields of Science, Technology, Engineering and Mathematics, commonly referred to as STEM, argued Scott Jensen, Fremont High School's principal and the executive director for secondary education.
"That's where potential career opportunities are," Jensen said. "I think that helps to prepare them for high school and beyond."
A robotics club has been at Johnson Crossing Academic Center for two years. This past year, the school added a coding club to its STEM-based extra-curricular offerings. And at Fremont Middle School, administrators are looking to expand its pilot coding class to all of its students.
The building also has welcomed new technology. This year, it implemented a "one-to-one" ratio of Google Chromebook devices, meaning there were enough devices for each student to have their own. The Fremont Public Schools Foundation has just launched a fundraising effort that would bring one-to-one implementation for the seventh and eighth grades, while the district budget will purchase devices for grades nine through 12 through its budget. By next year, the district hopes to have grades 5 through 12 completely one-to-one.
Academically, Fremont Middle School got special attention recently after its principal, LaVonna Emanuel, was named the principal of the year for Region 2 by the Nebraska Association of Elementary School Principals.
Additionally, Shepard said, the district is considering bringing some changes to the middle school level that would "involve a schedule change," along with new coursework in coding and reading strategies, though he declined to offer specifics beyond that. He anticipates there will be a presentation on the subject at the next Board of Education meeting on May 14.
The high school, meanwhile, saw some facilities upgrades this year, courtesy of the local community, said Jensen. The auditorium saw a new sound system, new lighting and a new entrance area, courtesy of a parent-led fundraiser. Improvements also were made to the gymnasium and track — also funded through community-driven initiatives.
A grant from Big Red Keno funded new precision measurement tools for the high school's industrial tech department, following up on last year's grant, which funded 3D printers.
"I think all of those instruments and all of those are giving our kids a big advantage as we can train them in what our community and our industry is saying that the skills that they want our students to have when they're coming out of high school," Jensen said.
He added that developing such technical skills in students will especially help those who may choose to seek work directly after high school, "while also providing our local industry with jobs they have open at this time."
Fremont High School hosted presentations from John Baylor's ACT test prep for the second year in a row.
The program presented five different times to the junior class and came in for a review session before the ACT test. That test, as of recently, is taken by every junior in the state and is required as part of the application process for many universities and colleges, especially in the Midwest, Shepard said.
"Lots of individuals outside of Fremont pay hundreds of dollars to have access to (John Baylor) specifically, and our board has made the commitment that they feel like the ACT is an important enough test that they've given that access to all of our juniors, and we feel like that's an extremely beneficial thing," Jensen said.
Baylor's program also provides juniors with strategies for applying to colleges, and for scoring high enough on the ACT to potentially unlock scholarships or financial aid.
While it's too early to tell how successful the program has been, FPS administrators said they are encouraged, especially since 52 students recently were honored by the Board of Education for scoring at least a 25 on the test.
This year also saw the beginning of the Newcomer Program in the high school, a class for recent arrivals to the community who may not speak English as their first language. The class offers intensive English skills to those students, while also covering core academic skills.
Looking forward, Jensen says the high school is working on updating its offerings in STEM and working with teachers to create better career pathways for students.
On a personnel level, the district is still looking to fill five positions, left over from 28 open positions dating back to February. Ten of those positions were vacated by early retirees.
The district also is considering hiring two or three full-time subs, who would already be accounted for in the budget as part of the school's regular subbing needs. They would help fill sub shortages that the district frequently experiences, Eairleywine said.