Providing much-needed services while being fiscally responsible is on the minds of candidates for the District 7 Dodge County Board of Supervisors seat.
Incumbent James Vaughan faces two challengers — Doug Backens and Kurt Brown — in the May 15 primary election.
This week, all three Republican candidates talked about what they believe is the county's most pressing issue and how their own work and life experiences help qualify them for the position.
"The biggest thing we're facing capital expenditure-wise is going to be the first responder radio communications system upgrade," Vaughan said.
Dodge County needs to upgrade its radio system so it can stay in contact with the City of Fremont, the Nebraska State Patrol and other counties, he said.
Vaughan cited cases in recent times in Iowa where a sheriff's department was involved in high-speed pursuits across county lines, but the department couldn't communicate with the State Patrol and or local jurisdictions pursuing suspects.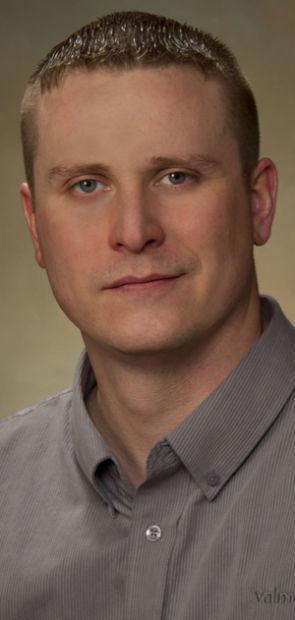 "We have the same potential disadvantage in communications systems where our local first responders may be in a situation where they can't talk to other entities who are there on an assistance basis," Vaughan said.
Such a system can carry a hefty price tag. Vaughan said he was one of the first board members to suggest finding an expert.
Rey Freeman of RFCC, LLC, who is representing the county on the matter, has suggested reducing the size of four new towers, which can still provide quality coverage for less cost.
When considering the most pressing issue, Backens cited the costs of transporting to and housing inmates in Saunders County.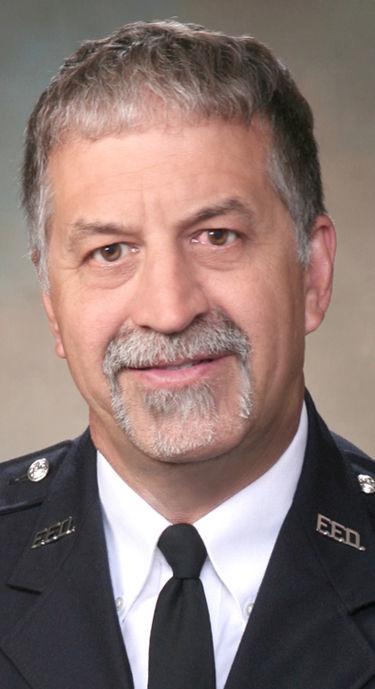 Backens said he'd like to look into having a facility in Dodge County so the money would stay here.
"Obviously, it would be an expense upfront to get the jail going again or build a new one, but in the long term we'd be further ahead," Backens said.
Backens also said he'd want to make important changes to support the employees and citizens of Dodge County.
Like other candidates, Brown addressed the situation elected officials face in making sure the county provides services in a cost-effective manner.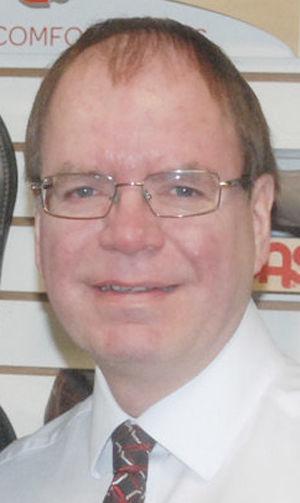 "People want as many services as they can get, but they don't want to increase taxes so that's the fine line that elected officials have to try to follow," Brown said. "We want to keep taxes down, but still maintain quality services.
"The growth of Fremont that's going to be occurring because of Costco is going to cause problems as well as the good parts of it and that's something that's going to have to be dealt with in the future — and the jail situation and the collaboration with the City of Fremont on where we head with that would be another major issue," Brown said.
Each of the three candidates pointed to his experience as being an asset.
Backens, who is a lieutenant at the Fremont Fire Department, said he has spent 35 years with the fire service helping people.
At 18 years old, Backens had to get his mom's signature so he could become a volunteer firefighter — something he did for 10 years.
Backens has spent 25 years as a professional firefighter helping citizens in Fremont and Dodge County.
He also has had a rental business, Backens Enterprises, for 18 years and said he has experience working with budgets.
Backens said he is a good communicator, has leadership skills and is a dedicated, hardworking individual.
A lifelong Fremont resident, Backens belongs to the Fraternal Order of Eagles, Barnard Park Historical Society and Delta Waterfowl organization, the latter of which he said is similar to Ducks Unlimited.
Backens said he has been attending the county board meetings for a year, watching how the board operates and how and where tax dollars are spent.
Brown owns Buck Shoes Stores in Fremont and Omaha. His father, F. Douglas Brown, bought the Fremont store in 1964 — and Kirk became owner in 1986. The Fremont store is situated in the downtown historic district.
"The county is a big business and I've been a business owner for over 30 years and so I bring a vast business experience and I've also been involved in county government having served as a member of the Dodge County Convention and Visitors Bureau board for over five years so I have experience with county government from that," Brown said.
Brown cites his volunteerism as well.
"I have vast experience in volunteer work in the community — not only as a volunteer, but as a leader through organizations such as John C. Fremont Days, Mainstreet of Fremont, the Fremont Downtown Business Association and The Presbyterian Church," Brown said. "I feel I have great business experience and volunteer experience."
Brown said Gary Osborn, a previously elected supervisor, was a next-door neighbor and good friend.
"We talked about county government during the six years he served on the board and my plan was to run when he retired this year, but he had to move out of Fremont prior to the end of his term," Brown said. "Now that the election is here, I want to continue in the good work he's done and the experience he's given me and he's endorsed my campaign."
Vaughan said his job at Valmont Industries has involved being in charge of three different manufacturing sites and having people from different backgrounds report to him. He said that has prepared him well for dealing with people he encounters through the county board.
He cited his experience in attending board meetings.
"I've been going to these meetings for probably two years now and obviously a good chunk of that was when I was not actually on the board, but in preparation for a run. I had the background necessary to be able to step right into the role without any learning curve and any disruptions to the functions of Dodge County," Vaughan said.
Appointed to the board in September 2017, Vaughan said he'd like to continue serving.
Vaughan also noted that he is a seventh-generation resident of Dodge County and being a life-long resident here has given him an admiration for this area and desire to keep it as an awesome place to live.