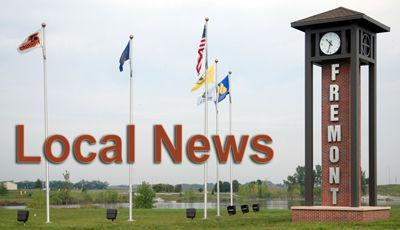 Area seniors will be able to gather in the Fremont Friendship Center on Monday.
Attendees had been meeting in the Christensen Field main arena for the last month due to work being done on the center's floor. Other upgrades remain in the works.
Members of the Fremont Parks and Recreation Department advisory board learned more about those projects and a new shelter at Ronin Park when they met Thursday night.
Last April, board members discussed upgrades to the friendship center, where senior citizens go for lunch and activities.
The city received a $200,000 grant from the Nebraska Department of Economic Development for improvements.
"We were awarded $200,000 and the city's portion is a $40,000 match, so we have a total of $240,000," said Kim Koski, parks and recreation department director.
Work began with a new floor. The old, original tiles were pulled up.
Koski told the Tribune that the tiles had been popping up in places.
"We were having a hard time getting tiles replaced, so we opted to tear it all out," she said, adding, "Loose tiles create tripping hazards for the seniors."
Underlying concrete was grounded down and finished concrete put in place. Koski said finished concrete is much easier to maintain.
"It looks really nice," Koski told the board. "It's really shiny and people tend to think it's going to be slick, but the floor installer made a good point: Sherwin Williams is a billion-dollar corporation and they're not going to put a slick finish down on the floor."
Koski told the Tribune that the company conducts slip tests and would not put a potentially dangerous product out that could create slips and falls.
Plans are to get rubber boots for the bottom of the chairs to help prevent damage to the new floor. The floor's surface also will be dulled down so it's not as shiny and will hide any scratches that could occur.
Parks and recreation staff has been cleaning walls and moving back tables.
The next step of the floor project will take place in a hallway between two restrooms and then the kitchen. That work is set for Monday.
Koski said the final step in the floor project will be in the restrooms after renovations are completed there.
The cost to replace the floor was $42,200. She also ordered anti-slip surface in the restrooms and kitchen for $7,342. The anti-slip surface was ordered for those places because of the higher chances of water hitting the floor, she told the Tribune.
Besides the new flooring, funds also will be used to make Americans with Disabilities Act (ADA) updates to friendship center restrooms.
Plans are to install elevated stools in the restrooms and more grab bars in the restrooms. The plans also include installing new sinks with motion sensors on faucets and soap dispensers and paper towels for patrons who might have issues such as arthritis in their hands that prevent them from turning on a traditional faucet or soap dispenser.
"We also want to do some painting in the restrooms so there's a contrast between the floor and the walls," Koski said last year.
That contrast can be important in helping to prevent falls and accidents for seniors.
At Thursday's meeting, Koski encouraged board members to go see the new shelter at Ronin Park.
A total of $41,745 was budgeted for the shelter project. The low bid came in at $44,020. Extra funds for this project came from other projects that came in under budget, she told the Tribune.
The metal, open-air shelter is 26 by 36 feet and situated west of the parking lot.
"It will match what we have in the rest of the parks," Koski said last fall.
Some electrical work still needs to be done and picnic tables assembled. There will be permanent tables under the picnic shelter.
Ronin will be another shelter that the city rents out. Clemmons, Davenport, Johnson, Miller and Ronin shelters can be reserved for a fee of $25 for the day.
Fremont City Gardener Jon Kuddes is planning a flower bed for Ronin Park.
In other business, Koski said heaters in the Christensen Field indoor horse arena are being cleaned.
City crews are getting turf equipment ready for the summer. They also will be taking down the downtown Christmas decorations as weather permits.
Ashley Washburn was welcomed as a new member to the park board.
Nate Schwanke, recreation superintendent, talked about free activities offered for youth during the holiday break.
He said during the meeting that 275 kids took part in a free skate event on Thursday at Sidner Ice Arena.
Approximately 1540 kids went to see "Mary Poppins Returns" on Dec. 27 in Fremont 7 Theatres in the Fremont Mall.
Other activities included bowling on Dec. 26 at 30 Bowl and an open gym, crafts and board games on Wednesday at Fremont City Auditorium. He said 33 kids took part in the open gym and 38 went bowling.
"We have a little bit of an issue with people that sign up — because it's a free thing to come to — and then don't show up for the actual event and we have some people on the wait list that don't get the opportunity," Schwanke said. "That's something we're going to be looking into — trying to fix — going into the next year when these activities come up again, trying to have some accountability."
A board member suggested having people call a couple hours ahead of time if they can't make it to an activity so the recreation department can call someone on the waiting list.
Schwanke said applications are coming in from people interested in being summertime help.
The parks and recreation board typically meets at 7 p.m. the first Tuesday of each month at Fremont City Auditorium, 925 N. Broad St.