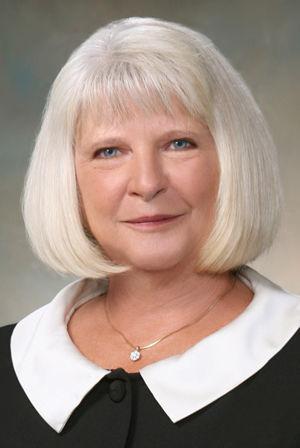 Judy Ekeler of Fremont has been elected to the Nebraska Foundation for the Humanities board of directors.
Humanities Nebraska provides opportunities for the public to engage in history and culture.
Ekeler was elected in January and is set for orientation in April. She appreciates the opportunity.
"I really believe in what the Humanities does," she said. "A lot of Fremont institutions take advantage of Humanities speakers."
Humanities Nebraska speakers have given presentations at the Louis E. May Museum in Fremont, Ekeler said.
They also have given programs under the Chautauqua tent during the John C. Fremont Days festival, in the Saunders County Historical Society Museum during Christmas on the Prairie in Wahoo, in the Swedish Heritage Center in Oakland – and many other locations.
Fremonter Cherrie Beam-Callaway and Jeff Kappeler of Valley are among presenters.
"I've been familiar with the work that the Humanities does and there are a lot of other programs that I'm just learning about," Ekeler said, adding, "It's something that's so good for so many communities and it enables people in all parts of Nebraska to have access to those outstanding speakers and historians."
Ekeler looks ahead to her service with the foundation.
"I am excited about it," she said. "Ever since I retired from teaching, I've had the opportunity to be around so many people who are interested in history and historic preservation. I've had so many opportunities to serve in those areas and I feel really lucky to live in Fremont."
Ekeler is a member of the National Society of the Daughters of the American Revolution and Honorary State Regent of Nebraska DAR.
She is a past president and current first vice president of the Dodge County Historical Society and is a May Museum docent.
Ekeler has a bachelor's degree in education from the University of Nebraska-Lincoln and a master's degree from the University of Nebraska at Omaha.
Following her retirement, her volunteer work in the Fremont area also has included: historical chair for JCF Days and serving on boards of the Fremont Area Hospital Foundation, Fremont Family YMCA and Friends of the Fremont Area Parks.
She is a member and past president of Chapter EX, P.E.O., and is a member of Colonial Dames XVII Century.
The Humanities foundation works with the Nebraska Humanities Council to raise private donations and advocate for public funding at the state and federal levels.
In a prepared statement, Humanities Nebraska stated that its core programs include major and mini grants for humanities-related projects in communities across the state.
Other core programs are the speakers' bureau provides hundreds of presentations to libraries, schools and other community groups statewide.
Major programs also include: Prime Time; Family Reading Time; Capitol Forum on America's Future for high school students studying global issues; Chautauqua summer history festival; touring exhibitions from the Smithsonian and more.
Eleker mentioned other programs: Museum on Main Street; Nebraska Warrior Writers; and partner programs such as History Day and State Poet.
Humanities Nebraska recently announced Ekeler's election to the foundation board.