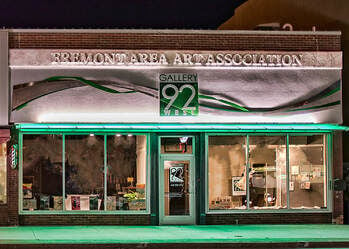 The Fremont Area Art Association will offer a floral painting class on Jan. 27. The choice of an afternoon (2-4:30 p.m.) or evening (6-8:30 p.m.) class is available. Instruction will be given by local artist, Karen Thurlow.
Students will have the opportunity to paint a floral design that will be striking in color and execution. The class is all about making great color, composition and a fun painting with little effort. This is not a still-life class, even though the painting is a bouquet of flowers. Anyone, no matter where they are in their art study, can succeed in this class.
The cost is $35 for members and $40 for non-members. Registration is requested no later than Jan. 20. Check for supplies needed and download the registration form on the classes-workshops page at www.92west.org. You also may register by calling 402-721-7779 or emailing gallery92west@92west.org.