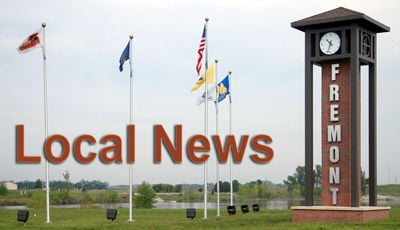 Area children and youth are invited to participate in a unique class.
The Fremont Area Art Association is offering "A Pop Art Heart Class for Kids" from 1-3 p.m. Feb. 15 in the FAAA building at 92 W. Sixth St.
Local artist Mary Ringenberg will lead the class, designed for students ages 7-18.
The pop art movement shocked America and the art world and helped shape the nature of modern art, said Katie Roberts, FAAA education committee chair.
Jim Dine is an American pop artist known for his paintings, drawings, sculptures and printmaking.
His artwork included an exhibition in 1962, which is considered one of the first pop art exhibitions in America.
Students will have an opportunity to learn more about this artist and create their own pop art-inspired heart.
The cost for the class, which includes all supplies, is $15 for members and $18 for non-members.
Ringenberg has earned degrees in art, journalism and advertising and specializes in working with pastels, acrylic painting, collage and assemblage art.
She has taught numerous art classes through the FAAA and Keene Memorial Library in Fremont, and also in Lincoln.
"Our instructor, Mary, does a great job highlighting a particular artist, style or technique in her classes, sometimes introducing the project with a video or book excerpt," Roberts said. "The energy in the room as the kids visit, laugh or sing as they create is inspiring."
Roberts encourages area residents to come to the FAAA building, known as Gallery 92 West.
"We love having children and families in the gallery and hope more will explore what we have to offer," Roberts said. "Parents and grandparents are always welcome to stay during class. Art is a wonderful bonding experience."
Registration for the class is requested no later than Feb. 12. Registration forms are available on the classes-workshops tab on the organization's website: 92west.org or individuals may register by contacting the gallery at 402-721-7779 or by emailing gallery92west@92west.org