Trey Mendlik is no stranger to The Rose Theater.
Growing up, Mendlik's family had season passes to the Omaha children's theater.
"We'd see all the kids' shows, all of the main-stage shows," Mendlik said. "I think one of the first main shows that I really remember seeing is the 'Wizard of Oz' because that was my favorite show. I just remember always being like, 'Oh, that would be so cool to be on a stage like that, and be able to perform one day.'"
Fast forward several years, and Mendlik, a 2015 graduate of Fremont Bergan High School, is set to make his debut on Friday with The Rose Theater.
Mendlik is one of five cast members set to star in a bonus concert at The Rose Theater titled "Misunderstood: Heroes & Villains." Tickets are available for purchase by calling 402-345-4849 or visiting www.rosetheater.org.
"Now to finally be on that stage, and be rehearsing on that stage, it's a full-circle moment for me for sure," Mendlik said of performing at The Rose Theater. "I'm really excited that I have the opportunity to be on stage again after such a long break. And I'm even more excited that it's at The Rose Theater."
Mendlik had originally submitted his work to be part of The Rose's production of "Disney's Descendants" this summer. When that production was put on hold due to the COVID-19 pandemic, Mendlik was asked if he'd be interested in taking part in more of a cabaret show.
The 24-year-old submitted three songs, and a couple of weeks later was asked to be part of the musical show.
"I accepted, and here I am now," he said.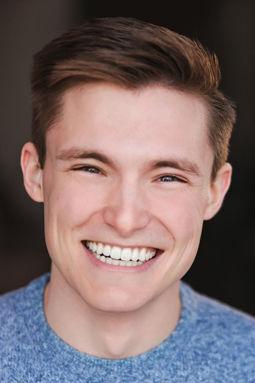 Now living in Chicago, Mendlik traveled back home to Fremont to stay with his family while he prepares for the upcoming show.
It's been a quick few weeks of rehearsing for the cast. They had their first dress rehearsal on Memorial Day.
"I think by opening night, we've probably had about four weeks to prepare for the show," Mendlik said. "Basically when we got to our first rehearsal, we had no idea what was going to be in the show and what we needed to learn. They had ideas, but nothing had been confirmed with us, so we were all just kind of waiting. We've really built this show from scratch, which has been fun.
"It's been a lot of work, but it's been really fun creating something from the ground up, and making it work and come together. There's been a lot of cutting and a lot of adding. It's been a very creative process."
Much like its title proclaims, "Misunderstood: Heroes & Villains" features songs that either focus on a hero or a villain, such as "Hero" by Mariah Carey, "Look What You Made Me Do" by Taylor Swift, and "Bad Guy" by Billie Eilish.
"It's full of songs a lot of kids and everyone would hear on the radio today. And then there's also a bunch of fun musical theater songs and Disney songs," Mendlik said. "It's really just this huge mashup of a huge variety of things. It really branches out to a large group of people. If you come to the show, you'll definitely know a least one or two songs in the show, which is really fun."
To fit in with the atmosphere of the fun show, attendees are encouraged to come to the theater dressed as their favorite hero or villain.
Friday's opening show also will mark the first time Mendlik has been on stage since December 2019. That's when he finished playing Peter Cratchit on the national tour of "A Christmas Carol."
Back home in Chicago, Mendlik spent the next 2 ½ months going to numerous auditions for the upcoming year. He was excited about a few of the roles he had booked.
Then Broadway went dark and theaters across the country closed due to COVID-19. All of Mendlik's plans were put on hold.
He spent time watching the kids for family friends in Milwaukee, just waiting for theater to come back. But when weeks turned into months, Mendlik was forced to adapt.
"I ended up getting a job working for a mortgage firm. I was a document processor for them," he said. "It definitely was not a dream job, but it was paying the bills and it was doing what I needed it to do until theater was back. A week before I came back to Nebraska, it was my last week with them, and I'm very happy to be doing what I love again. It's so refreshing.
"This little show, as small as it may seem, has put the fire back inside me that this is what I'm passionate about, this is what I love doing and I'm so excited to be doing it again."
Another bonus for Mendlik of performing at The Rose Theater is being able to spend time with his family and friends in Fremont and the surrounding area. That also means there will be lots of familiar faces in the audience for a change.
"I've been performing outside of the state which makes it hard for family and friends to be able to come see because they would have to travel a lot," Mendlik said. "Now that I'm here, a bunch of family has already texted me that they've gotten their tickets. Grandma's coming, my cousins are coming, my whole family is coming, so it's really exciting to have them be able to be part of the experience, too."
Once "Misunderstood: Heroes & Villains" closes on June 20, Mendlik will be returning to Chicago, the city he moved to shortly after graduating from Midland University in 2019.
"There's just constantly things going on, but I love that kind of lifestyle," Mendlik said of living in Chicago. "I love being busy and I love having a ton of options. And there's a ton of opportunities, especially with my career path. I just feel like there's so many opportunities for me out there. When I don't get one thing, there's 30 more things around the corner. It's a constant bucket of opportunities for me, which I love. And I get to do what I love out there. I have so many great friends out there that it's been very easy for me to adjust and fall in love with that city. I really love Chicago."
One of those opportunities will start only a few days after the curtain closes on "Misunderstood: Heroes & Villains." Mendlik will be taking part in a new feature film that is coming out in Chicago.
Mendlik will then be back at The Rose Theater this fall for "Disney's Descendants," which runs from Sept. 10 through Oct. 10.
"It's an exciting experience to finally feel like the theater world is coming back in a sense," Mendlik said. "People are finally able to go to a live show, and dress up and have fun, and be in a live atmosphere where you don't have to sit in front of your screen and watch something. You can actually attend a show, which is so exciting."