Colorful flowers will fill the inside of Omaha's St. Cecilia Cathedral this weekend.
This year marks the 38th year for the St. Cecilia Cathedral Flower Festival. The annual festival is sponsored by Cathedral Arts Project.
The event will be open to the public from 10 a.m. to 4 p.m. and 7-9 p.m. on Saturday, and 1-4 p.m. on Sunday. The cathedral is located at 701 N. 40th St.
Admission is free, but donations will be accepted.
Visitors to the festival will have the opportunity to view over 30 floral creations made by area designers. The elaborate displays are placed throughout the cathedral, amongst the cathedral's many statues and stained glass windows.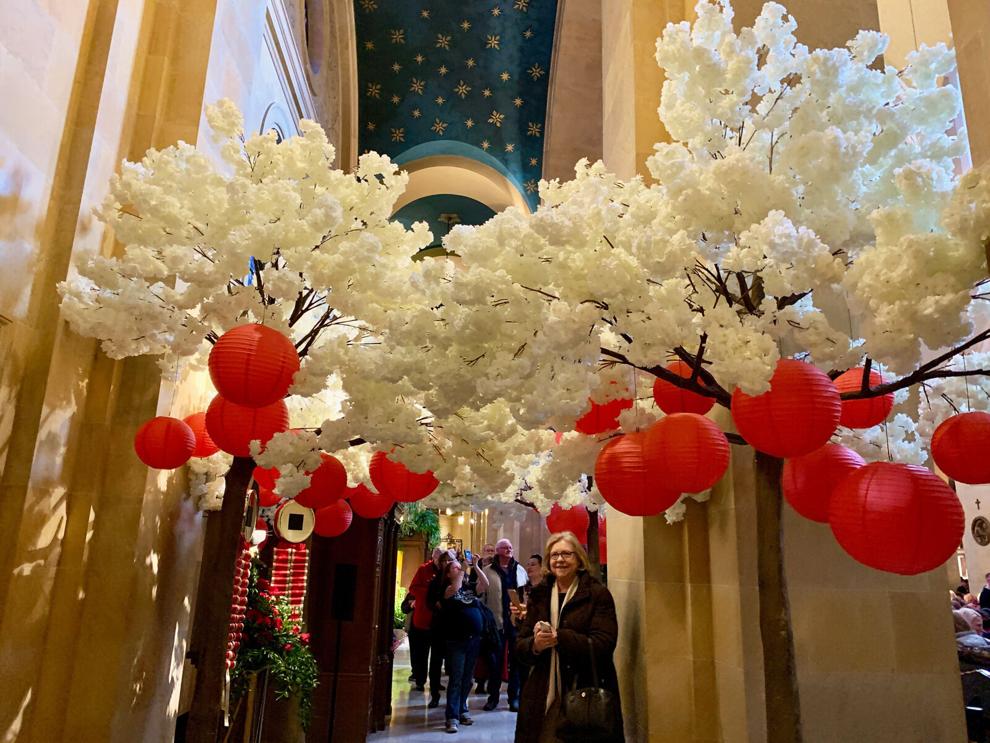 A variety of musical performances also will be part of the festival.
Saturday's performers will include: OPS Mini-Singers, 10 a.m.; Christendom Academy Chorale, 10:30 a.m.; Cantare!, 11 a.m.; Frontier Strings, noon; Chris Palo, St. John Greek Orthodox Church, 1 p.m.; Christine Beard, flute, 2 p.m.; Prairie Rose Ensemble, 3 p.m.; Francis Ramirez, Ana Lara-Ramirez, DeAna Lara-Perea, 4 p.m.; Anita Jaynes, harp, 7 p.m.; Laura Rau, organ, 8 p.m.
On Sunday, the St. Cecilia Cathedral Choir will perform at 1 p.m. The University of Nebraska-Omaha Flute Department will play at 2 p.m. and A Cappella Omaha will perform at 3 p.m.
Food will be served by Wheatfield's in the cathedral's cafeteria.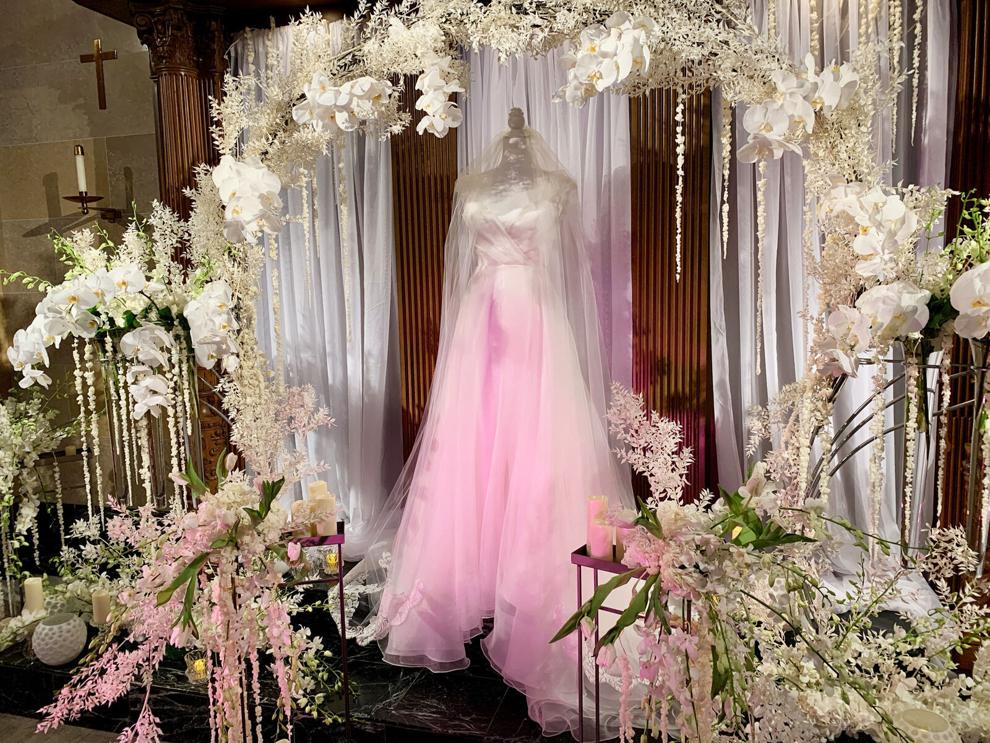 Cathedral Square will offer a cultural experience during the flower festival. The Cathedral Cultural Center will feature delicacies from Lithuanian Bakery and Kafe, art from the Afri exhibition, and craft sales from a curated selection of local makers.
In addition to the annual flower festival, a variety of theater productions also are taking place in the area:
'On Your Feet'
The Lied Center for Performing Arts in Lincoln is hosting two performances of "On Your Feet," the true story of Gloria and Emilio Estefan. Showtime is at 7:30 p.m. on Friday and Saturday.
The all-new original musical features some of the most iconic songs of the past 25 years, including "Rhythm is Gonna Get You," "Conga," "Get On Your Feet," "Don't Want To Lose You Now," "1-2-3" and "Coming Out of the Dark."
Tickets start at $29 for adults and $14.50 for youth. Tickets may be purchased by phone at 402-472-4747 or online at liedcenter.org.
'Fences'
August Wilson's "Fences" can be seen through Feb. 12 at the Omaha Community Playhouse. It marks the playhouse's first August Wilson production in the theatre's 98-year history.
The Pulitzer Prize-winning classic tells the story of a former African American League baseball player who struggles to co-exist with the racial trauma he still carries from his time in the league. When his frustrations lead to a series of tragic choices, his relationships with his wife and son suffer the consequences.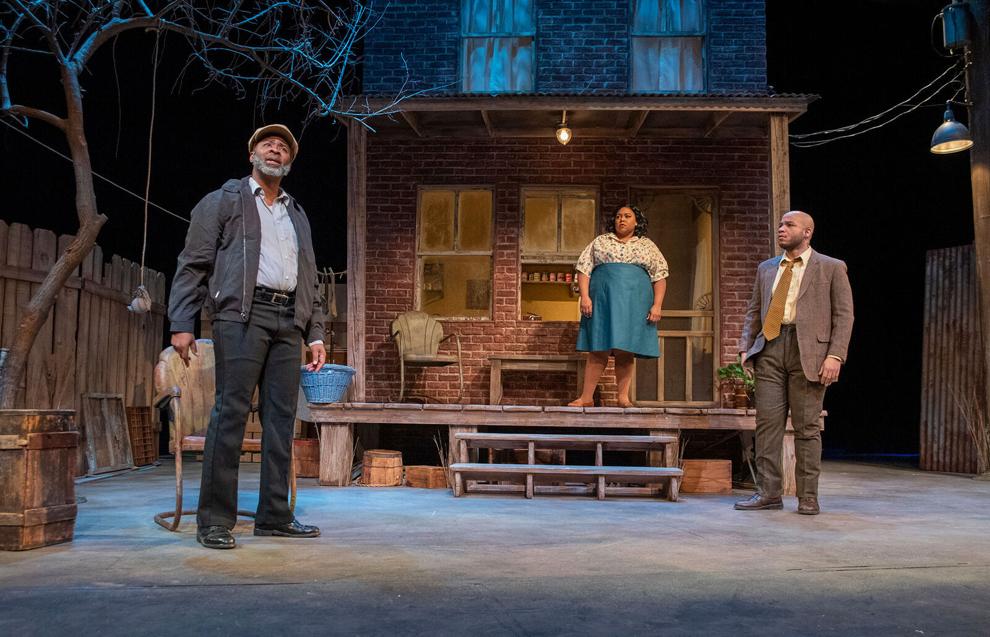 Set in the 1950s, "Fences" is the sixth installment in The American Century Cycle, a series of 10 plays by Wilson that trace the Black experience through the 20th century.
Show times are 7:30 p.m. Wednesdays through Saturdays, and 2 p.m. on Sundays.
Tickets start at $25 with prices varying by performance. Tickets are available for purchase by phone at 402-553-0800, online at OmahaPlayhouse.com, or in person at the OCP Box Office, 6915 Cass St., in Omaha.
'The Lightning Thief'
Adapted from the book "The Lightning Thief" by Rick Riordan, the play of the same name is underway at The Rose Theater in Omaha.
In this mythical musical adventure for ages 8 and up, the Greek gods are ruining 12-year-old Percy Jackson's life. Percy has newly discovered powers he can't control, monsters on his trail, and is on a quest to find Zeus' lightning bolt to prevent a war between the Greek gods.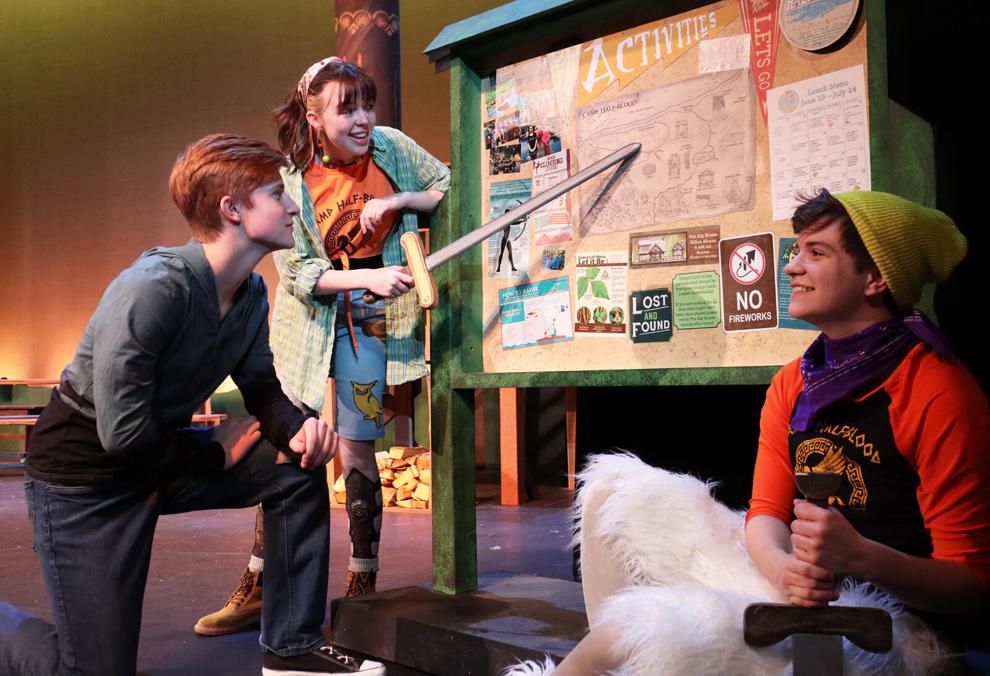 Featuring an original rock score, this musical invites audience members to join Percy and his friends, Annabeth and Grover, as they encounter mythological creatures, solve the riddle of the Oracle, and learn just how resilient they truly are.
The production, which will continue through Feb. 5, begins at 7 p.m. Fridays, 2 p.m. and 5:30 p.m. Saturdays, and 2 p.m. Sunday. The run time is about 75 minutes without an intermission.
Tickets are $25 and can be purchased by phone at 402-345-4849 or online at rosetheater.org. Discount ticket vouchers are available at all Omaha-area Hy-Vee stores. Reservations are required.