A 1920s building that once housed a Safeway supermarket has been transformed into The Mill coffee shop.
After several delays, the shop at 31st and Leavenworth streets opened at noon Thursday to enthusiastic crowds. Owners Dan and Tamara Sloan said they had hoped to be up and running in December, but supply issues for an extensive remodel set them back.
The Sloans own four other locations of The Mill, all in Lincoln. Omahans have been looking forward to getting their own version of the shop since it was announced last year.
It was worth the wait. The Sloans basically gutted the inside of the structure, which also had been a paint store, to create a warm and cozy atmosphere in 4,500 square feet. They did all their own design work.
"We didn't even know these skylights were here," Tamara said, referring to the finished product.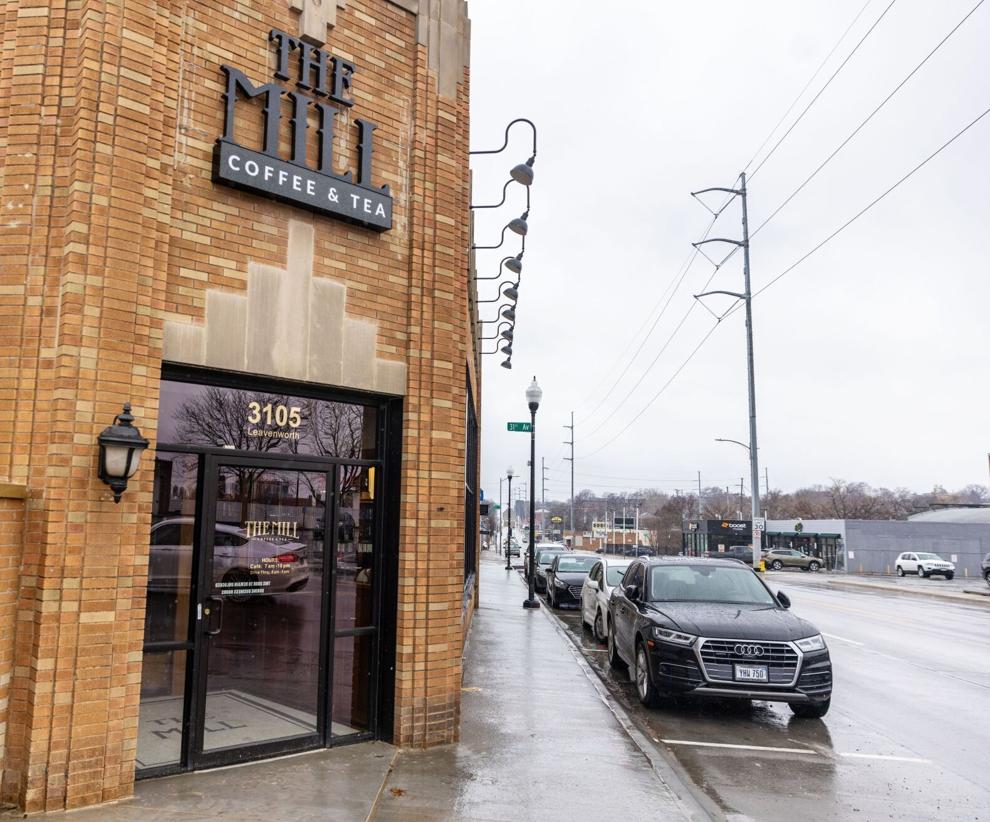 The couple had been searching for an Omaha site for some time when they happened upon the building.
"We decided to come look at (it), and as we pulled up St. Mary's (Avenue) I said, 'I love it,' and he said, 'Oh, no,'" Tamara said.
Dan, however, was on board. He loves the neighborhood, which has been undergoing something of a renaissance with the relocated Legends Comics, a new high-end beauty salon, new and remodeled apartments and homes and, a block or so away, The Bubbly Tart bakery.
"It's walkable, there's good visibility. It checked all the boxes," he said.
They created space for 136 seats inside, with another 60 outside. The high ceilings have wood beams, and both the coffee bar and a full cocktail bar are made of richly colored wood. White pillars separate the two areas. Extensive bookshelves filled with scores of reading material take up a whole wall.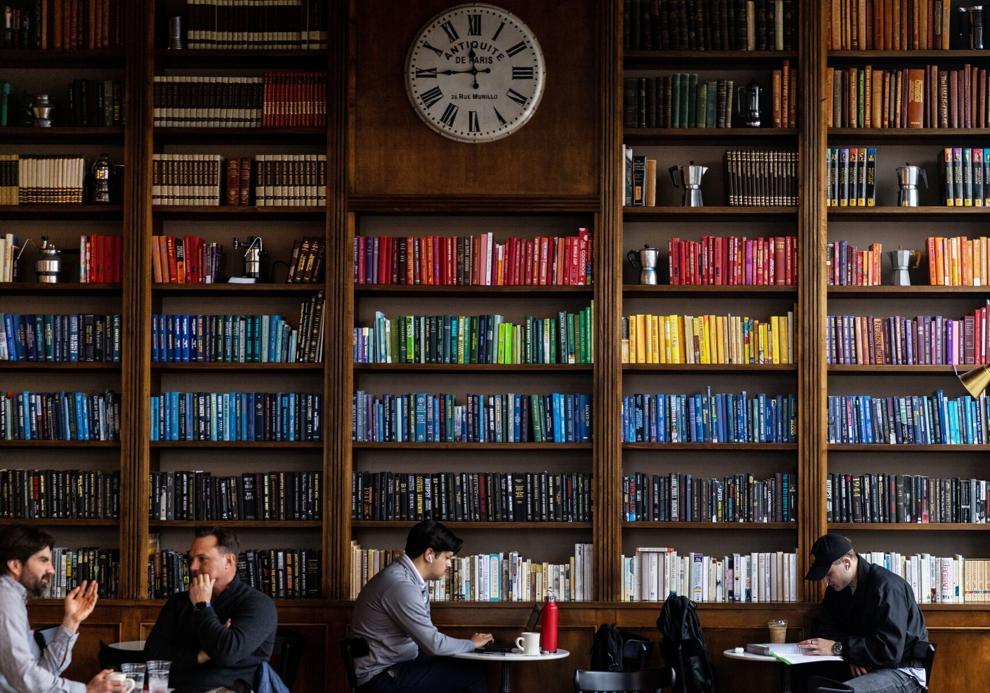 In addition to coffee, they also sell T-shirts, drink accessories such as cups and French press pots and other related items.
They serve the usual lattes and cappuccinos, plus hot chocolate. Tamara also made sure there was a large tea selection.
"I don't drink coffee," she said.
The bar focuses on classic cocktails. Alcoholic drinks make up more than 80% of their business in Lincoln, they said.
They sell pastries made in-house at their kitchen in Lincoln and baked in Omaha. They also recently became certified as Nebraska's only organic coffee roaster and have introduced a new line of brews.

The Omaha location has the small chain's first drive-thru, which hadn't yet opened on Thursday because the inside was still filled with plumbing supplies. They said it would launch on Friday and would be open from 6 a.m. to 5 p.m. daily. The shop will be open from 7 a.m. to 10 p.m. every day. The shop's website is millcoffee.com.
The Sloans have been in the coffee business since opening their first Mill location in 1975 in a bike shop on 13th Street in Lincoln. They moved to the Haymarket  in 1988 before it was redeveloped, opened a shop on Prescott Avenue in College View in 2000 and opened two shops in 2017, one at the University of Nebraska Innovation Campus and one in the Telegraph District.