The area county fair season is in full swing.
The Saunders County Fair is underway and continues through Sunday. The fair parade will begin at 5 p.m. Thursday in downtown Wahoo. An ice cream social will follow at 7 p.m. at Gayle Hattan Pavilion. The Figure 8 Races also will start at 7 p.m. General admission tickets are $13.
The demolition derby is set for 7 p.m. Friday. There will be a limited weld class, a bonestock class and a '90s and newer class. Tickets are $13.
The well-known country music band Diamond Rio will be headlining the 2021 Saunders County Fair concert at 8 p.m. Saturday. The opener will be Chancey Williams.
The Washington County Fair in Arlington begins Friday and continues through Wednesday, Aug. 4.
The fair's concert featuring Logan Mize and Chris Colston will highlight the opening day of the fair. The concert is set for 7 p.m.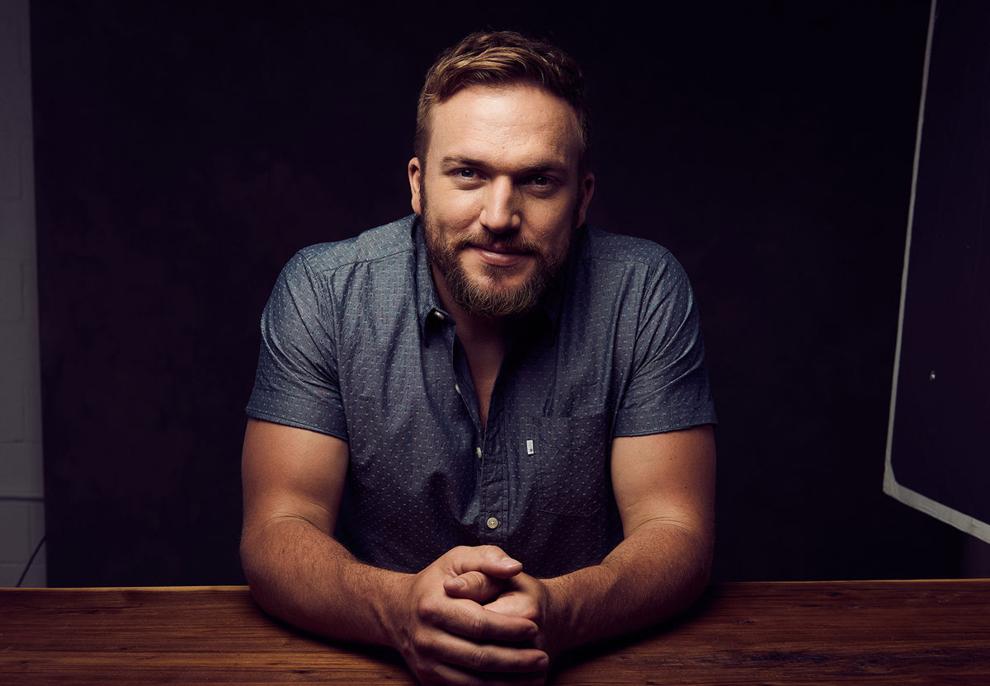 Mize is an accomplished country singer/songwriter from Clearwater, Kansas. In 2010, several years after moving to Nashville, Mize signed a publishing/record deal with Big Yellow Dog Music and a booking deal with a major agency.
He spent the next seven years playing in numerous venues across the United States. In 2016, he booked a solo acoustic tour via social media and traveled more than 20,000 miles in less than two months.
Mize released his "Come Back Road" album in 2017 which debuted in the Top 20 on Billboard and iTunes all-genre charts. The album also debuted at No. 2 on iTunes' country chart and features the hit singles, "Ain't Always Pretty" and "Better Off Gone." Mize recently released in new album, "Still That Kid."
Colston debuted in 2018 with the release of "Gone." The title track surpassed a half-million streams on Spotify in just a few months after its release.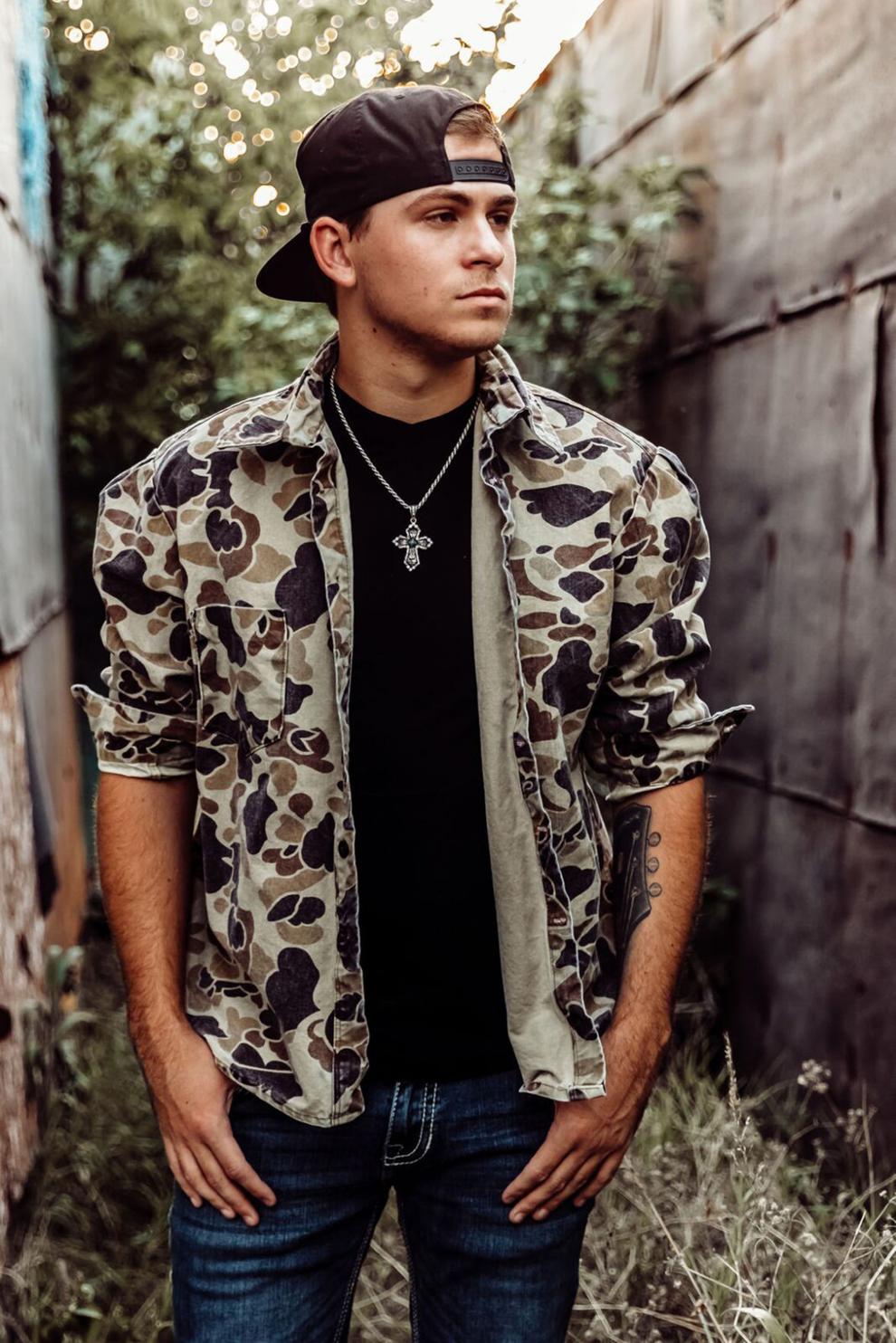 The singer-songwriter released his debut full-length project, "Bombs Away," in June 2020. Produced by Philip Mosely, the album includes songs such as "Five Beers," "First Dirt Road" and "Whiskey Sunset."
North Bend native Dylan Bloom will be playing in the beer garden after the concert.
The Granite & Marble Interiors of Fremont Rodeo is set for 7 p.m. both Saturday and Sunday. Tim Strathman & Blacktop Road will be playing in the beer garden following Saturday night's rodeo. There will be karaoke and a DJ in the beer garden on Sunday night.
The C&C Complete Truck Pull and FFA Antique Tractor Pull will take place at 5 p.m. Monday while the Golden Harvest Tractor Pull will be at 6 p.m. Tuesday. The Olson Auto Demolition Derby will be at 7:30 p.m. Wednesday.
Tickets for each of those events are $15 for adults, $8 for kids ages 9-13, and free for kids ages 8 and under.
The parade, with the theme "Fair Fun in 21," will start at 4:30 p.m. Sunday and make its way through downtown Arlington.
Wine connoisseurs won't want to miss the wine tasting event at 6:30 p.m. Tuesday in the Rybin building. The cost of $10 includes a souvenir Washington County Fair wine glass and five wine tastings. Additional tickets may be purchased for more wine tastings. Bottles of wine also will be available for purchase.
The Pokorny Boys featuring Taylor Wakefield will be performing in the beer garden at 9 p.m. Tuesday while Lemon Fresh Day will be playing at 9:30 p.m. Wednesday.
Just as the Washington County Fair is winding down on Wednesday, the Dodge County Fair will just be getting started.
This year's Dodge County Fair will run from Aug. 4-8.
The popular River City Carnival will be setting up on the fairgrounds Aug. 6-8. The carnival's hours will be 5-11 p.m. Aug. 6, 1-11 p.m. Aug. 7, and 1-9 p.m. Aug. 8 (closed during the parade).
Discounted carnival tickets can be purchased for $20 until Thursday, Aug. 5. Each ticket is good for one day of unlimited rides during the fair.
All early ticket sales help support the Dodge County Fair. Ticket locations include: First Northeast Bank of Nebraska branches in Hooper and Uehling, Uehling Gas n Go, Lee's Market in Scribner, Scribner Bank, Dodge County Extension Office in Fremont, Platte Valley Bank in North Bend, Casey's in North Bend, and Snyder Mini Mart.
Carnival tickets will be $30 when purchased during the fair.
The MATTPA Truck & Tractor Pull will begin at 7 p.m. Aug. 5. Tickets are $10 for ages 11 and over. Dodge County 4-H/FFA members and veterans with a military ID will be admitted free.
Craig Morgan, who has been on the country music scene for 20 years, will be headlining the 2021 Dodge County Fair concert.
The concert, set for Aug. 6, also will feature music by Dylan Bloom and Jason Earl Band. Gates will open at 6 p.m. with the concert beginning at 7 p.m. Tickets to the concert are $25.
Morgan, an Army veteran, released his latest album, "God, Family, Country," in 2020. He pays tribute to all three of those pillars while returning to Broken Bow Records, the record label with whom he scored his first Top 10 single, "Almost Home."
In addition to "That's What I Love About Sunday," Morgan's country-radio classics include "Redneck Yacht Club," "International Harvester" and "Little Bit of Life."
The Silver Moon Band will be performing in the beer garden following the concert.
The demolition derby will begin at 7 p.m. Aug. 7. General admission tickets are $10 while pit passes are $20. No one under age 16 will be allowed in the pit area. The Francis Brothers will be performing in the beer garden after the demolition derby.
Tickets to the concert, as well as the MATTPA Truck and Tractor Pull and Demolition Derby & Tough Trucks, are available to purchase online at www.dodgecountyfair.org/tickets. Kids ages 10 and under will be admitted free to the concert as well as the truck and tractor events.
The theme for this year's fair parade is "Blue Jeans & Country Dreams." The parade will begin at 2:30 p.m. Aug. 8.
A wine tasting event will take place from 5-9 p.m. Aug. 7 in the air conditioned commercial building. Everyone ages 21 and over is invited to try wine from a variety of Nebraska vineyards.