André Øvredal and Guillermo del Toro, the directors of masterfully chilling thrillers like "The Autopsy of Jane Doe" and "Mama," have done it again.
This time, Øvredal and del Toro's "Scary Stories to Tell in the Dark" takes the simple tales and disturbing black-and-white illustrations in the original books and brings them to life in a nightmare-fueling horror movie.
It is always nerve-wracking when directors decide to make a movie adapted from such an already good book. Especially when soooo many (specifically millennials) are familiar with all the twisted monsters and how they read them religiously as a kid.
But, if there ever was a case that a film adaptation improved the original source material, then this is it.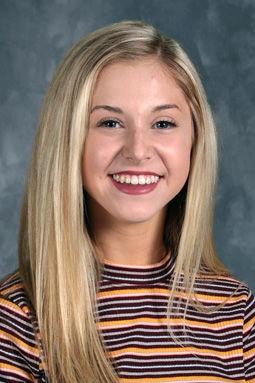 Contrasted with the recently remade Kevin Kolsch's "Pet Sematary," "Scary Stories to Tell in the Dark" actually had a solid foundation to build upon for the remake.
Filled with drugged-up childhood nightmares, these eerily real monsters made the simple tales by Sarah Bellows scare anyone to the core.
Based in Mill Valley, Pa., around Halloween in 1968, a group of misfit kids (Stella, Auggie, and Chuck) set out trick-or-treating one Halloween night, not realizing that nothing will ever be the same — again. The three cross paths with Ramón, a war-dodging drifter who has stopped in Mill Valley for a few days.
The four find themselves on the doorstep of the abandoned Bellows' mansion, a longtime town legend that speaks of horrible child murders and a connection to the Bellows' misfit daughter (Sarah). Stella, who is familiar with the legend and an aspiring horror writer herself, is not afraid to show her curiosity toward the subject.
And you know what they say: Curiosity leads your friends to imminent danger, right?
You have free articles remaining.
Stella stumbles upon Sarah Bellows' journal, a book filled with all sorts of creepy-crawly scary stories that Sarah wrote while she was ostracized from her family and the town.
Logically, Stella decides to take the book.
What could go wrong, right?
Little do they know that by taking the book, they have just unleashed the twisted evil that lies within — right into Mill Valley. And Sarah won't stop until she gets her revenge.
The stories in the books themselves are not all that scary. At max, only two to three pages each, the stories themselves aren't what fuel reader's nightmares.
It's the grotesque black-and-white illustrations (some of the ink in the drawings is dripping, and it looks like the images are bleeding) that exists throughout the movie. Those are the images that make this movie so suspenseful.
Let's be honest, though, it's not like a group of misfit kids in a period-nostalgic, American small town hasn't already been done before, right? *cough* "It" *cough* However, this movie's different.
High schoolers, if you are looking for a revival of one of your childhood terrors, or a glimpse into the world of twisted and dark monsters, this movie might trip your trigger.
"Scary Stories to Tell in the Dark" is a sort of welcome throwback to reading these stories as a kid (while tucked under your blanket with a flashlight so your mother doesn't know you stayed up past 9 p.m., reading about Sarah Bellow's lifelike monsters).
Just remember, though: 'You don't read the book, the book reads you.'