Can you think of anything more snackable than granola? Whether it includes a variety of nuts, dried fruits or even chocolate – granola is addictive, and for good reason. And granola isn't just for snacking, it's a perfect topping too. Add it to some yogurt to make a parfait, or pair it with something sweet to add that nice crunch. It's versatile and healthy – and easy to make from home, at that!
I'm preparing a homemade granola that consists of some of my favorite ingredients like pumpkin seeds, dried coconut flakes and the best roasted peanuts on the planet from Hubbard Peanut Company. Hubs only sources and cooks the top 1% of the crop, and their Super Extra Large Virginia type peanuts that we use in this recipe are literally the largest and highest quality peanuts grown anywhere in the world.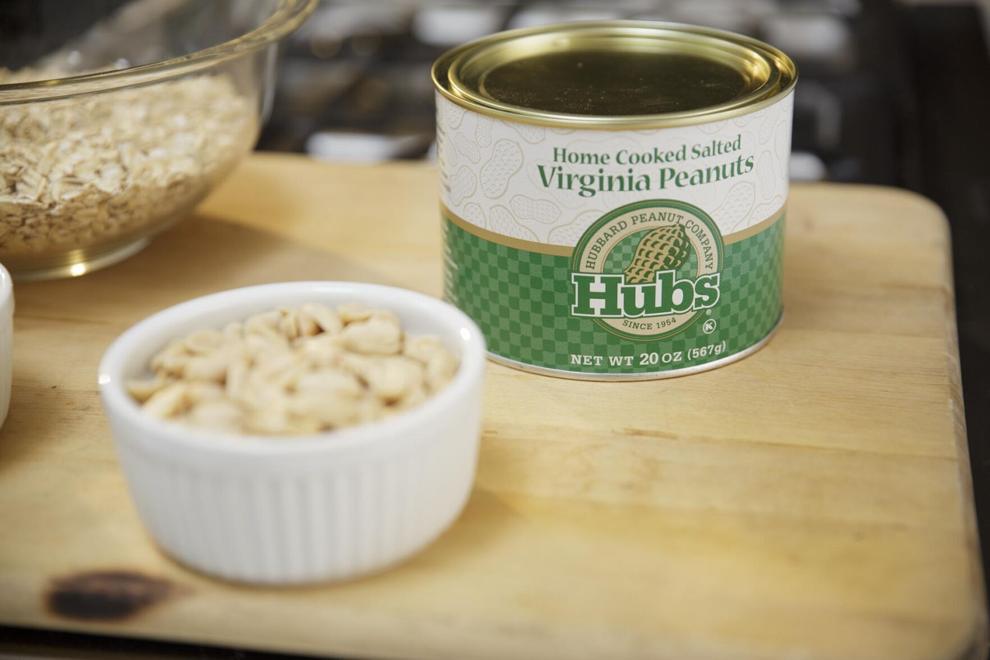 Start with liquids, then dry ingredients. For liquids, mix together vanilla extract, maple syrup, nutmeg, cinnamon, salt and coconut oil. For dry, toss oats, pumpkin seeds, almonds, peanuts and half of your dried coconut into a bowl. Then mix all your liquid and dry ingredients together. Note: You can be really creative with your homemade granola, so feel free to add any other dry ingredients that you prefer. Go nuts!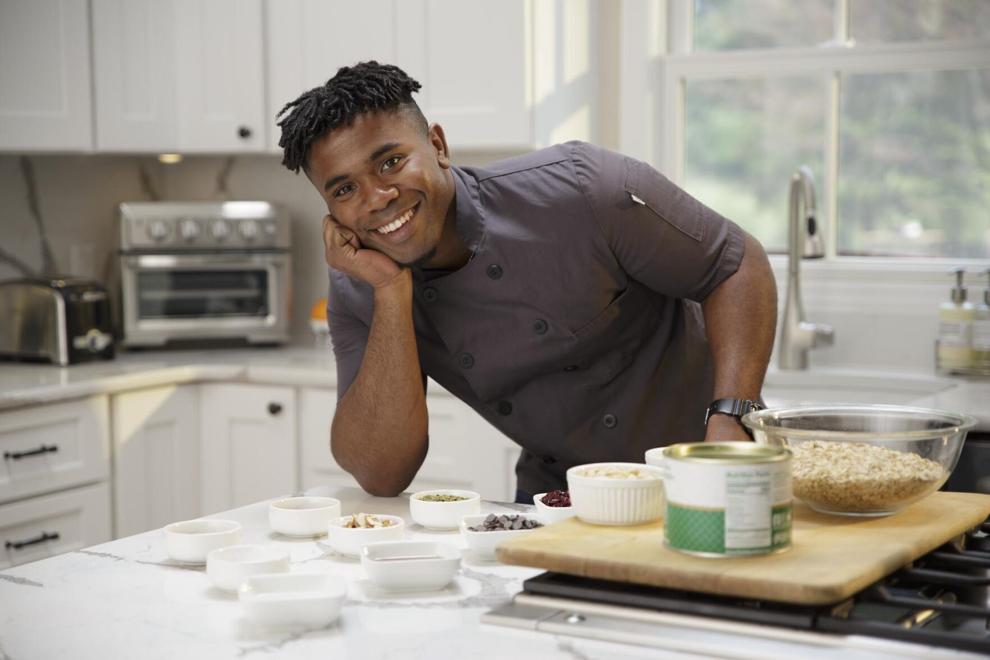 The secret to yummy granola is baking it to perfection. On a greased sheet, smooth down the granola mixture to create nice, yummy clumps – creating perfectly, sweet bursts of flavor in your mouth. Be sure to stir the granola periodically while baking.
Once completely cooled, add the rest of the coconut, some dried cranberries and some semi-sweet chocolate chips. The best way to enjoy this granola? Snack on it as is! My guess is that when you catch its aroma, you'll want to grab some straight from the pan. Feel free to get creative and indulge in your granola with milk or layer it with yogurt and berries for a sweet and healthy parfait.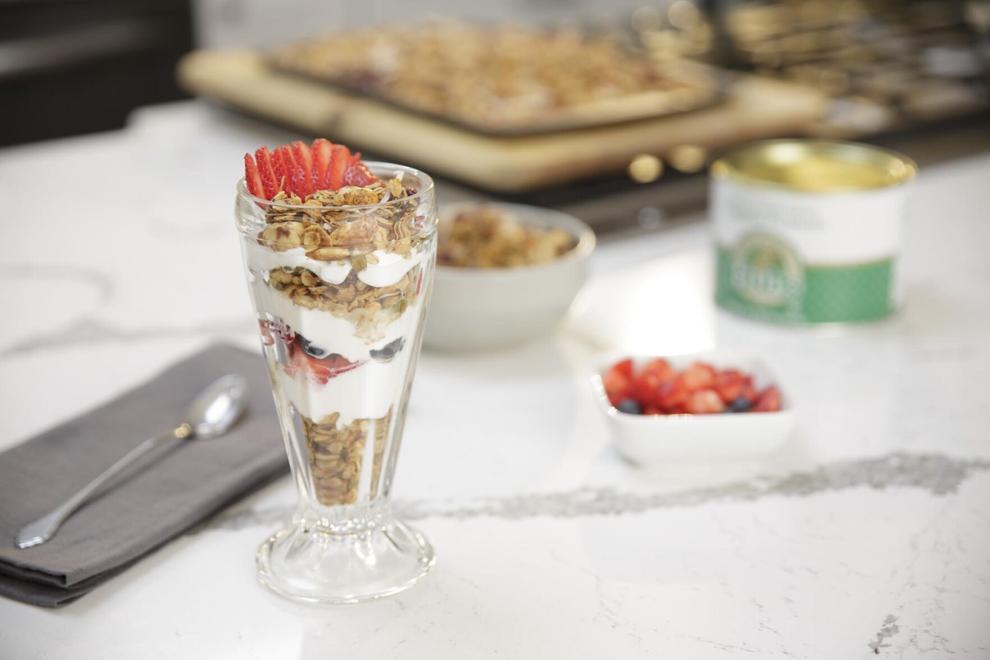 Recipe by Christopher Sinclair-McCalla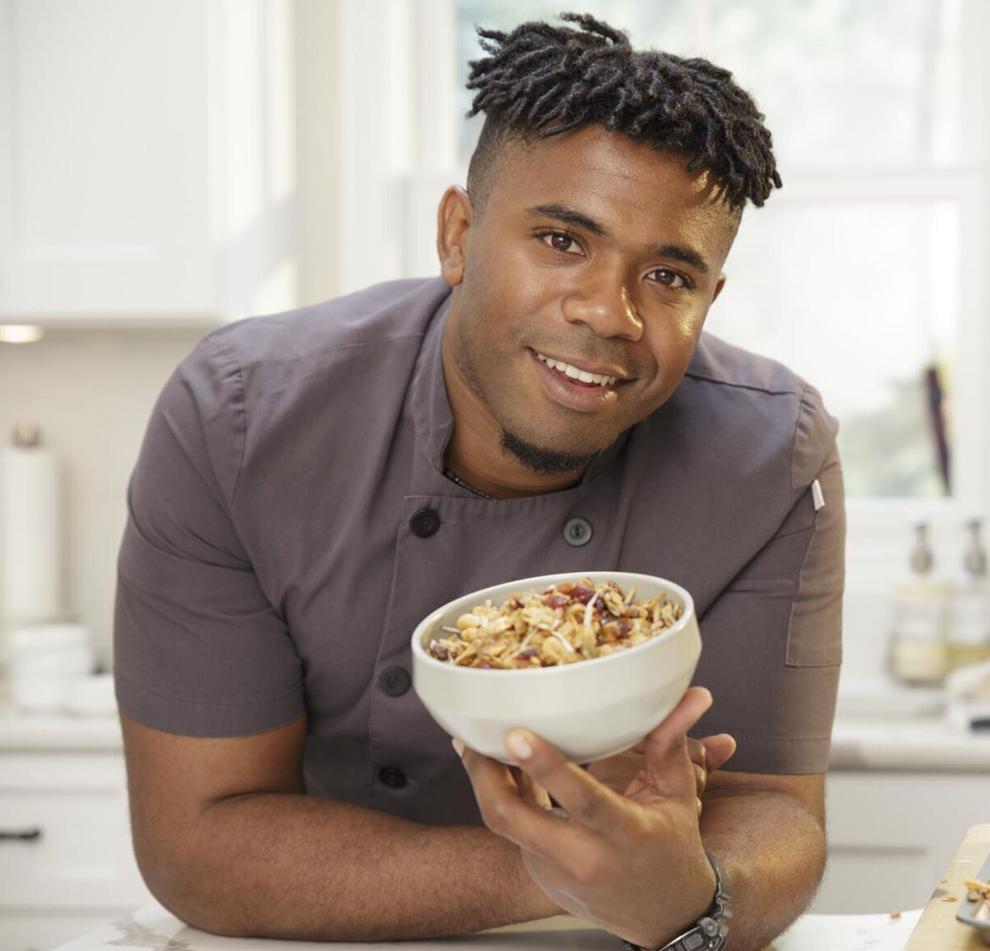 ½ cup maple syrup
1 tsp vanilla
1 tsp salt
¾ tsp ground cinnamon
¼ tsp ground nutmeg
½ cup coconut oil
4 cups old-fashioned oats
1 cup raw or roasted HUBS peanuts
½ cup almonds
1 cup dried cranberries
1 cup dry, shredded coconut (divided)
⅓ cup green pumpkin seeds
½ cup semisweet chocolate chips
|Preparation| Preheat oven to 325°F. Line large rimmed baking pan with parchment paper.
In large bowl, with whisk, stir maple syrup, vanilla, salt, cinnamon and nutmeg. Add oil and whisk until combined and mixture thickens. Add oats, peanuts, almonds, cranberries, ½ cup shredded coconut and green pumpkin seeds; stir with spatula to thoroughly coat dry ingredients. Transfer oat mixture to prepared pan; spread evenly into ½-inch-thick layer, pressing firmly with spatula. This will create granola clusters after baking and cooling.
Bake 30 to 35 minutes or until golden brown, rotating pan once halfway through baking. The granola should feel dry, but won't be completely crunchy when removed from oven. Cool granola completely in its pan on wire cooling rack, about 45 minutes to 1 hour. The granola will dry and harden as it cools.
Break granola into clusters; stir in the remaining ½ cup shredded coconut and the chocolate chips. Serve granola on its own, in milk, or layered with yogurt and berries for a parfait.