Owner of Chicago's Yamma, which serves modern Palestinian fare, chef Ruba Hassan uses her catering and restaurant experience to introduce diners to the vibrant Mediterranean flavors of her homeland.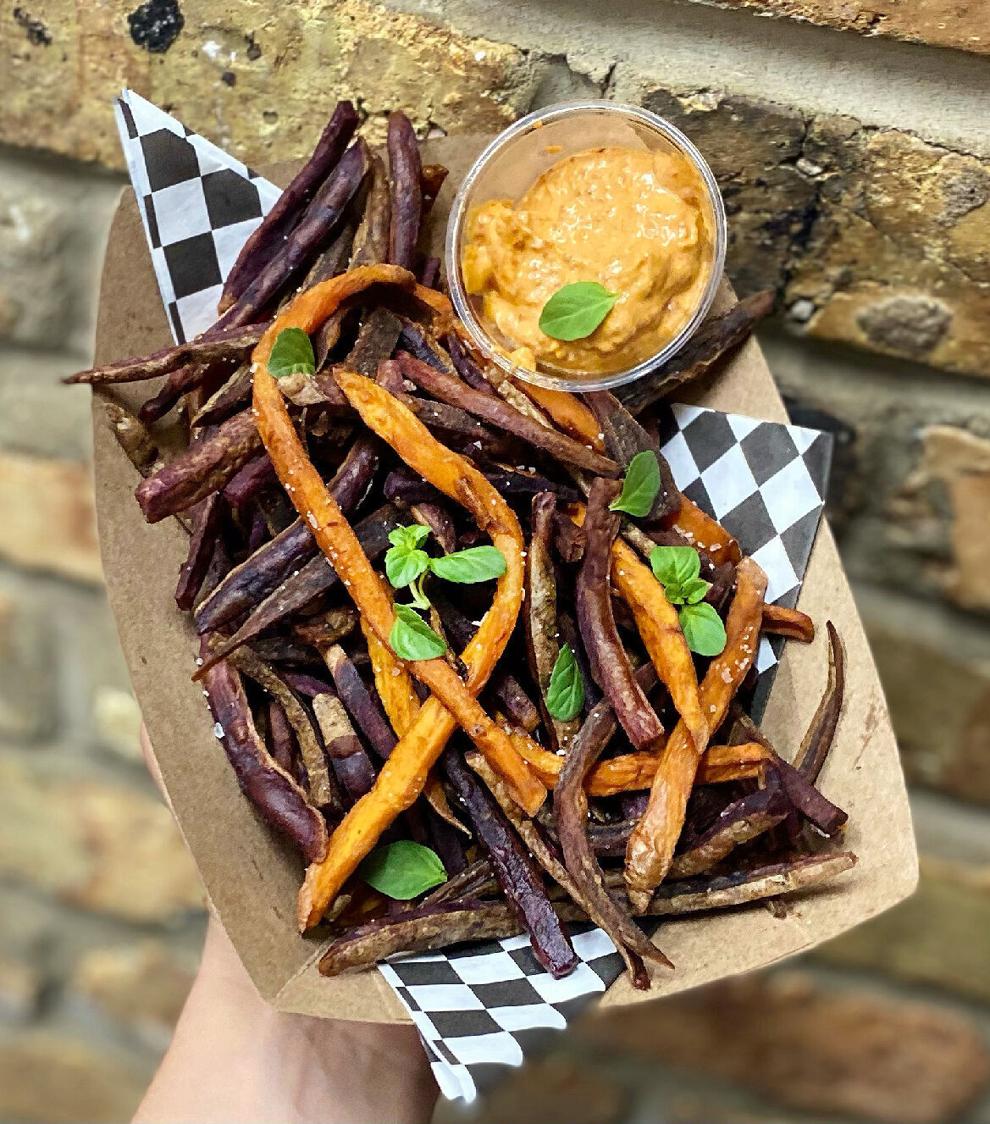 She recommends dusting these fries with a little bit of garlic powder and encourages home cooks to experiment with their own favorite spices and seasonings. 
---
Purple and Orange Sweet Frites
2 lbs unpeeled Japanese purple yams
2 lbs unpeeled Japanese white sweet potatoes
8 cups (64 oz) canola, peanut or vegetable oil (or enough to cover potatoes)
sea salt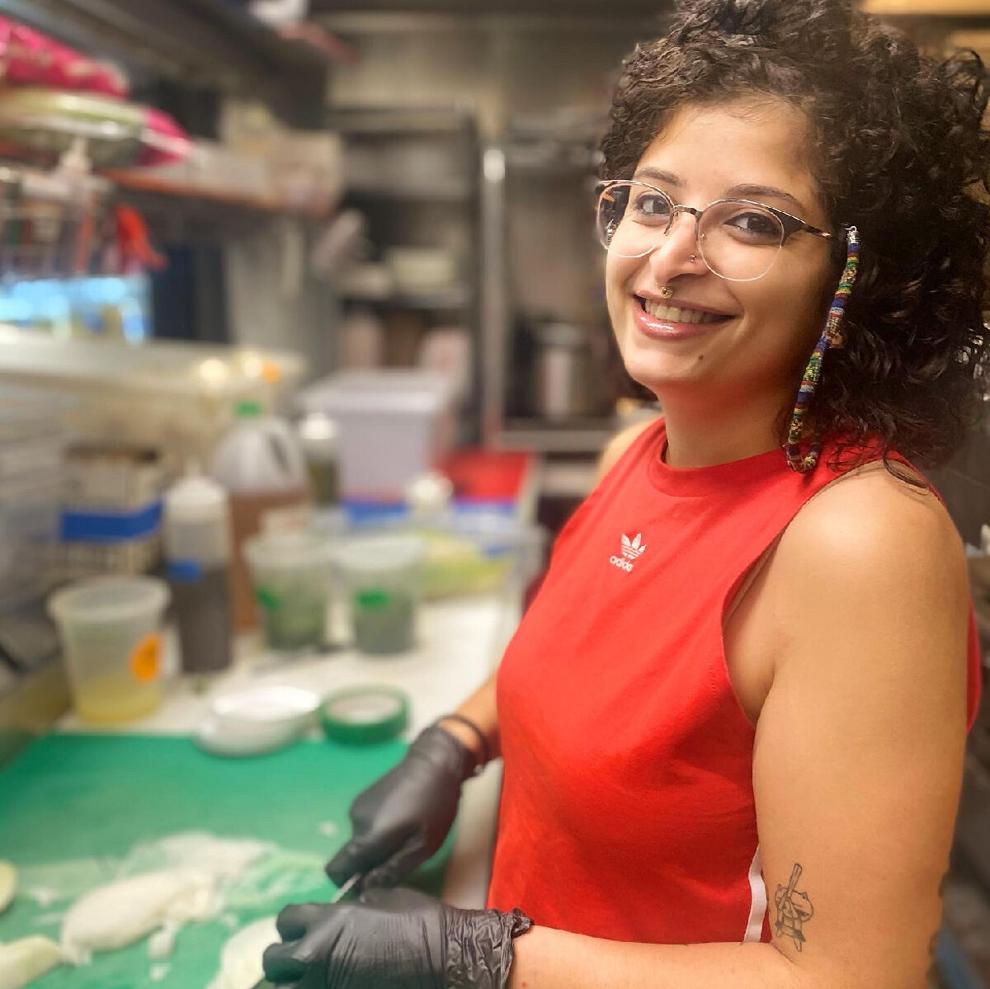 Fill 2 large bowls with cold water. Soak and scrub yams and sweet potatoes; cut into ⅜-inch or shoestring thickness, adding each to separate bowls of water as they are done. Soak about 30 minutes. Drain and rinse yams and sweet potatoes separately, then dry on clean kitchen towels set in large rimmed baking pans.
In 12-inch cast-iron skillet or deep sauté pan, heat oil to 300°F. Blanch yams by frying in small batches about 1½ minutes each; with slotted spoon or spider-style strainer, transfer frites as they are done to paper-towel-lined rimmed baking pan to drain. Maintain oil temperature at 300°F between batches. Repeat with sweet potatoes, blanching in small batches by frying about 2 minutes each. After blanching, allow yams and sweet potatoes to cool about 30 minutes.
Increase oil temperature to 350°F. Combine yams and sweet potatoes. Fry in small batches 2 minutes each, transferring frites as they are done to rimmed baking pans lined with clean paper towels to drain and sprinkling with sea salt. Serve frites hot.