Life hacks: How not to get hustled in the holiday bustle
Here are a few tips on keeping your health and finances in order through the holiday season.
Identity theft: Don't get hustled in the holiday bustle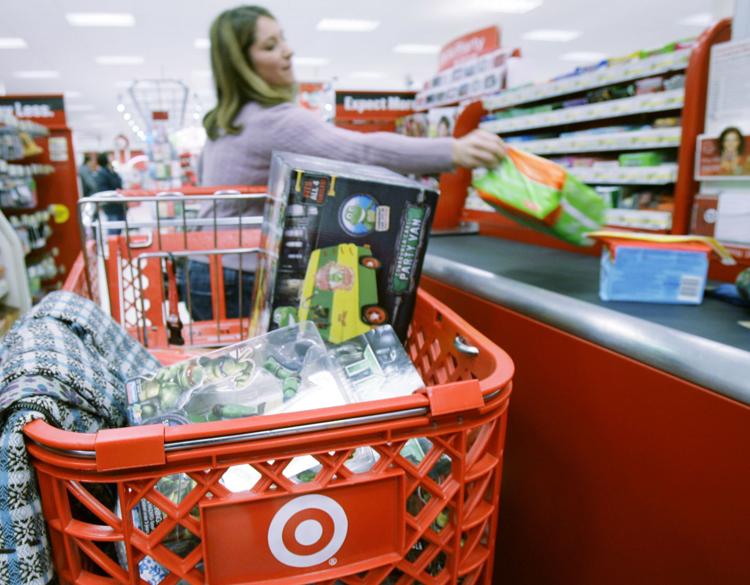 You may be too busy scouting for sales and checking things off your to-do list to notice, but identity thieves go looking for targets this time of year. And the more preoccupied you are, the more attractive you become as a potential victim.
While you can't eliminate the risk, there are many ways to help reduce it, says Carrie Kerskie, identity theft expert and author of "Your Public Identity: Because Nothing is Private Anymore."
It's smart to be skeptical of deals that seem too good to be true — you could be buying counterfeit merchandise or being lured to a website that exists only to steal credit information.
There are also good reasons to favor credit cards over debit cards. Debit cards give you far less time to report fraudulent use and get your money back. They also offer fewer consumer protections than credit cards.
On the other hand, debit cards can be effective in helping you limit spending to what you have budgeted. Set up real-time alerts so that you get a text or email whenever the card is used. If it's used fraudulently, report it immediately.
Safe shopping online
According to Experian, 43% of people reporting that they were victims of identity theft in 2017 said it happened online, during the holidays. While shopping online makes it easy to compare prices, be cautious. Here are some tips for shopping safely online:
Shop on websites that you are familiar with.
Double-check that you have typed in the URL correctly before you order anything or enter payment information. Misspelled versions of real websites are sometimes purchased by criminals, Kerskie says, a practice known as "typosquatting."
Print a copy of your order confirmation rather than relying on the website to send it to you. It might be your only evidence of your purchase.
"Look for the green padlock before entering payment information," advises Kerskie. She cautions that the green padlock, located before the URL, is not foolproof. Criminals can buy security certificates to get it. However, the absence of one is a sign you should shop elsewhere.
Before you order, search online for customer complaints, advises Kerskie. Pay special attention to any that mention products not delivered or problems getting refunds.
Avoid using public Wi-Fi to shop online. If you must do it, get a virtual private network so that your information is encrypted.
In-person shopping safety tips
Embedded chips have made in-store fraud more difficult, and more criminals are going online, according to a study published last year by Javelin, a digital finance research firm. "Card not present fraud" — where a charge is made by phone, postal mail or online — has become 81% more likely than in-store fraud. That's not to suggest shopping at the mall is risk-free. Good habits for shopping in person include:
Know where your purse or backpack is at all times and keep it zipped or snapped shut. That means not turning your back when it's in a shopping cart or stepping away to use the restroom and leaving it in a restaurant booth.
Keep your cards in a wallet credit card holder rather than loose in a pocket.
If you buy from an online marketplace and need to meet in person, choose a busy, well-lighted location, and don't go alone.
Password-protect your smartphone. Especially if you use Apple Wallet or Google Pay, your cards are vulnerable. Kerskie says a password is more secure than a thumbprint or facial recognition.
Account for every card you took with you when you return home.
Check statements carefully and make sure you recognize every purchase.
Also, keep tabs on your credit reports and scores. Many personal finance websites provide free credit reports and scores to consumers. Applications or accounts you don't recognize can tip you off to a problem early, when it's easier to resolve.
The article Identity Theft: Don't Get Hustled in the Holiday Bustle originally appeared on NerdWallet.
Charitable giving the smart way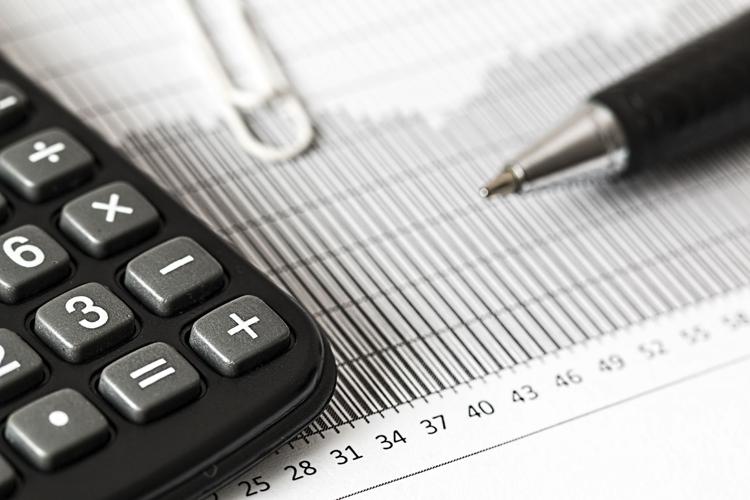 December is the most popular month for charitable gifts. Before you start the process, consider these six important steps:
Confirm that the charity is legitimate and financially sound
Earlier this year, the IRS warned against a big uptick in charitable frauds. "Scam artists commonly use charities as a cover to lure honest people into providing money and sensitive personal information," said IRS Commissioner Chuck Rettig. "Protect yourself, and make sure you are dealing with a reputable group before making a donation."
Ditch the cash
Never send cash donations or wire money to someone claiming to be a charity. If you are planning to send a check, your payments must be postmarked by midnight Dec. 31 to qualify for a deduction, and pledges aren't deductible until paid.
Donations made with a credit card are deductible as of the date the account is charged, so if you are a little late in the process, you probably should stick to credit cards.
Let the bull run
U.S. stock indexes are up over 20% this year, which makes it a great time to gift appreciated securities from a taxable investment account. Doing so allows you to write off the current market value (not just what you paid) and escape taxes on the accumulated gains.
Use the tax code
If you want a tax advantage from your giving, you have to itemize deductions. One way to get there is to "bunch" or "bundle" future gifts into one year. One way to accomplish this is by establishing a donor advised fund, which allows you to make multiple years' worth of donations up front.
An added bonus of DAFs is that you can contribute appreciated securities from a taxable investment account, as well as cash.
Divert RMDs
For those who are 70 ½ and older and need to withdraw money from an Individual Retirement Account, consider a qualified charitable distribution, which allows you to direct some or all of your required minimum distribution to a public charity (not to a private foundation, nor to a charitable supporting organization or a donor-advised fund).
You don't get to count a QCD towards an itemized charitable deduction, but you avoid being taxed on the money. As a result, using a QCD may be a smart way to give, because it can minimize your adjusted gross income and a number of benefits, like Medicare premiums and taxation of Social Security, key off AGI.
You can transfer up to $100,000 a year from your IRA and you can give away more money than your actual RMD amount. A QCD can be tricky, which is why working with a CPA or CFP can be crucial.
Keep good records
For any cash or property valued at $250 or more, you must have a receipt (bank record, payroll deduction or written communication) identifying the organization, the date and amount of the contribution and a description of the property.
For text message donations, flag the telephone bill with the name of the receiving organization, the date of the contribution and the amount given.
(Jill Schlesinger, CFP, is a CBS News business snalyst. A former options trader and CIO of an investment advisory firm, she welcomes comments and questions at askjill@jillonmoney.com. Check her website at www.jillonmoney.com)
6 things you can do right now to boost your health and well-being
In our culture, we expect results fast. And while it may not be possible to wake up tomorrow 10 pounds lighter or with an insatiable love of salads, there are small changes you can make that deliver immediate health payoffs — the kind that will encourage you to make another small change, and another and, well, you get the idea.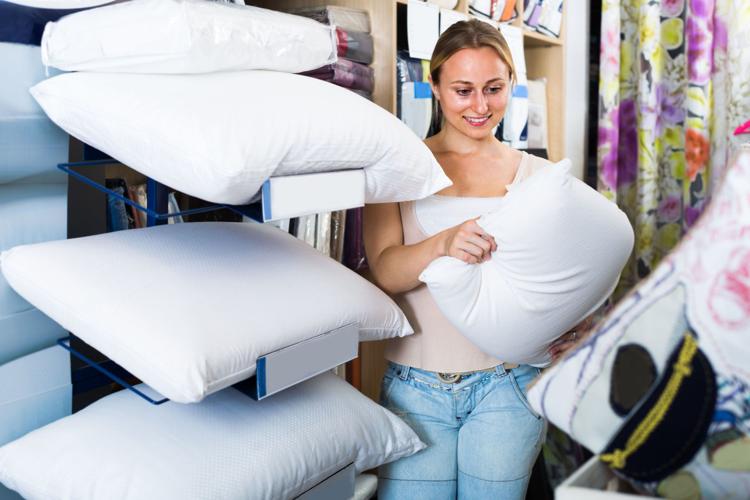 1. Shop smarter at the supermarket.
On a mission to eat healthier? Every time you go to the grocery store, divide your shopping cart in half and put produce in the front (fresh, frozen, whatever) and everything else at the other end. It's key to have an actual dividing line — like your reusable shopping bags or a purse or coat — as a visual reminder.
2. Pick up a new pillow.
Getting adequate rest can help combat health issues including obesity, diabetes, depression and high blood pressure. "One of the biggest reasons people don't get the quality sleep they need is they're tossing and turning all night trying to get comfortable, and usually that's due to lack of proper support," says sleep expert Michael Breus, Ph.D. "Pillows lose their supportiveness after about a year—but no one ever replaces them that often." So make the mini investment, and snooze better starting tonight.
3. Tap your toes.
You know that being deskbound is bad for your health. Fortunately, researchers at the University of Missouri discovered that fidgeting can reduce the arterial damage that happens from spending too much time on your derriere. In the study, healthy men and women were asked to intermittently tap one foot while keeping the other one still. After three hours, researchers compared the blood flow in each leg and found that the fidgeting one showed improved vascular function, while the stationary leg was worse off. Considering that the average person sits 15 hours a day, a little fidgeting could have very real benefits.
4. Brighten it up.
People who eat in well-lit spaces consume about 39% fewer calories — and make healthier food choices — than those who dine under dim lighting, says recent research. Why? Bright spaces make us feel more alert, so we nosh more mindfully. In fact, participants who skipped the candles at mealtime ate more slowly, enjoyed their food more and, yes, ate 373 fewer calories.
5. Add fruits or veg to breakfast.
Did you know that eating produce in the morning can help you maintain a healthy weight? A Cornell University study looked at the habits of people with normal BMIs and found that 96% of them ate breakfast (versus skipping it or merely sipping coffee). The most common items on their morning menu? Fruits and veggies. Go ahead, whip up a chock-full-of-veggies omelet or blend a smoothie bursting with fruit.
6. Plan a garden — and dig in.
Growing your own fruits and vegetables not only makes you more likely to eat them, but can be a restorative hobby, as well. Studies show that getting your hands dirty can lower stress and heart disease risk, improve mental sharpness and make you happier. Simply looking at images of outdoor spaces helps, too, which means the benefits will kick in the moment you start creating your gardening inspiration board.