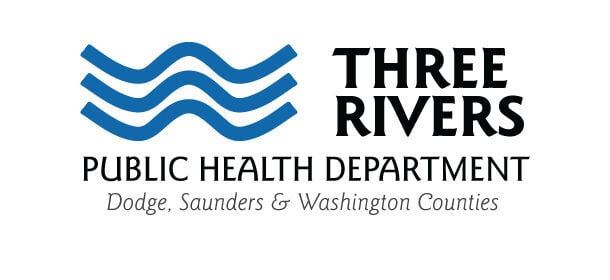 It's a mixture of good and sad.
The Three Rivers Public Health Department is happy to report that it's getting people vaccinated against COVID-19.
At the same time, the department is reporting three new deaths in the three-county district.
Regarding vaccinations, the district is working through a phased approach:
Phase 1A, tier 2, which includes — primary care nursing; primary care physicians and home health/staff hospice.
Phase 1A, tier 3, which includes — pharmacy, oral surgeons, dentists, dental assistants and hygienists and school nurses.
Three Rivers asks people to remember that the vaccine isn't yet available to the general public and asks for patience.
Early Monday evening, the department reported three new deaths related to COVID-19. Two of those were Washington County residents, both men in their 60s. A third was a Dodge County resident, a man in his 60s.
This brings the total count to 56 deaths in Dodge County, 13 deaths in Saunders County and 18 deaths in Washington County — for a total of 87 deaths in the Three Rivers district.
Three Rivers reminds members of the public that they can spread COVID-19 to others even if they don't feel sick.
People of any age can get COVID-19, even healthy young adults, and children.
Individuals, who are older or have certain underlying medical conditions, are at higher risk of getting very sick from COVID-19. Other groups may be at higher risk for getting COVID-19 or having more severe illness.
To protect yourself and others:
Stay home if you are sick
Wash your hands
Keep your social circle small
Stay at least 6 feet apart
Wear a mask
The health district's data dashboard is updated at 5 p.m. Monday-Friday. For questions or more information about COVID-19, please call Three Rivers at 402-727-5396, email info@3rphd.org or visit www.threeriverspublic health.org.