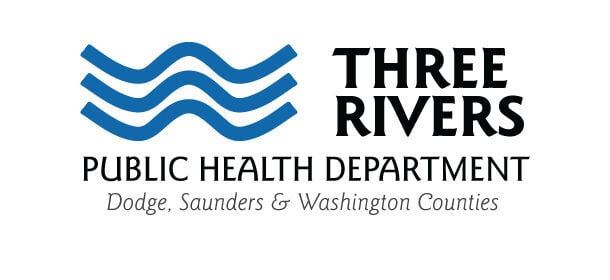 COVID-19 cases continue to rise in the Three Rivers Public Health Department district.
The health department, which serves Dodge, Saunders and Washington counties, reported Wednesday there have been 193 COVID-19 cases in the last seven days (a weekly increase of 25 cases), and 345 cases in the past 14 days.
Three Rivers reports 193 individuals within the Omaha-Metro Healthcare Coalition region are hospitalized due to COVID-19, up 15 over last week. A total of 32 are on ventilators.
"We have seen a decrease in the amount of cases this week when compared to last week. While the change may be attributed to decreased testing over the holiday weekend, we hope to continue to see decreased case counts in weeks to come," Terra Uhing, Executive Director of the Three Rivers Public Health Department said. "Please continue to be vigilant to protect yourself, your families, and your communities."
There have been no new COVID-19-related deaths in the health district in the last week.
Currently, Three Rivers is not yet able to schedule appointments for COVID-19 booster shots but will once the booster shots are approved by the FDA and CDC.
Three Rivers can administer third doses of Pfizer and Moderna vaccines to anyone who is high risk or immunosuppressed. People who are unsure if they fall into this category are asked to consult a health care provider who can advise you on a third dose.  
Several new mobile vaccination clinics by Three Rivers are coming up this Friday and Saturday. From 5-8 p.m. Friday, Three Rivers will be at Regency II Mobile Home Park at 807 S. Broad Street. They will be in Hooper and Herman on Saturday. From 7:30 a.m.-9 a.m. they will be at the Faith Food Pantry at Immanuel Lutheran Church at 27053 County Rd. 12 and from noon-2 p.m. they will be at Herman City Park. 
"We are happy to offer more COVID-19 vaccination clinics to our community, ensuring that everyone who desires to be vaccinated against COVID-19 can do so," Uhing said.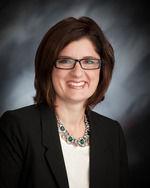 The health department has identified 13 new lab-confirmed variants of concern within the health district.
The new variants of concern are Delta variant (India): two in Dodge County, three in Saunders County, and eight in Washington County.
To date, Dodge County has a total of 43 identified variants of concern: 16 Alpha variants (U.K.), three California variants, one Gamma variant (Brazil), and 23 Delta variants (India). Saunders County has a total of 27 variants of concern consisting of nine Alpha variants, one Gamma variant, and 17 Delta variants. Washington County has a total of 37 variants of concern: 20 Alpha variants, one Gamma variant, and 16 Delta variants. This totals 107 lab-confirmed variants of concern within the Three Rivers health district.
If you are home-bound or require special accommodations and wish to receive a COVID-19 test or vaccine, contact the health department at 402-704-2245.
If you or someone you know is in need of resources such as access to food, assistance with rent, or other needs, reach out to the health department's Community Health Worker, Evelyn, at 402-704-2255.