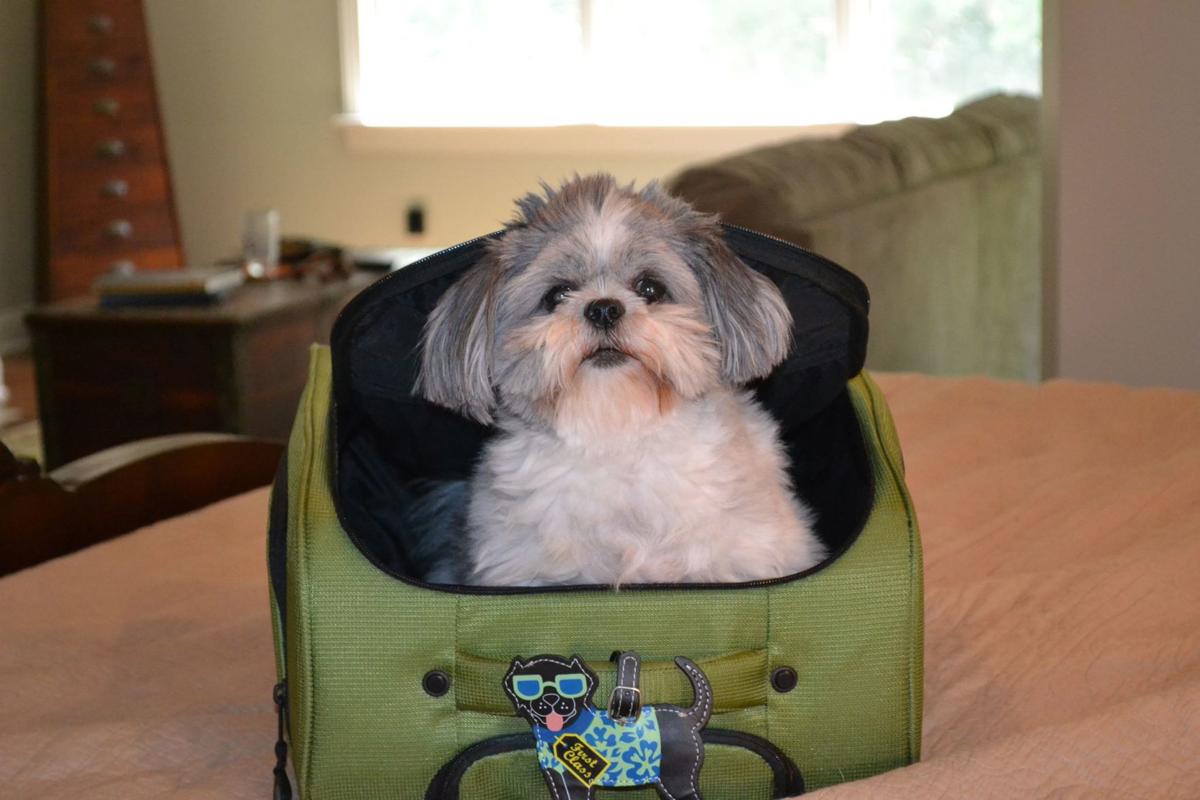 Moving with your pet?  You got this! With a little planning and preparation, your trip to your new home can be a pleasurable experience - free of worry, stress, and surprises.  One of the keys to "success" is ensuring you've got all your pet's moving essentials ready to go.
1. Medical Records
Be sure to get a copy of your pet's medical records as your pet's new vet will need this information.  If your current vet can electronically transfer the records - even better!
2. Pet Medications
If your pet is on any special medication, refill his prescription and pack it in the car for your move. In addition, it's a good idea to have an ample supply of preventative medications for heartworm and flea/tick.
3. "New" Pet ID Tag
Get a new ID tag made for your pet with your new address and contact info.  In addition, be sure to update your pet's microchip information with your new address as well.  It's important to get this done before you move.  Moving can be unsettling for pets -- increasing the chance of them running off or getting lost.
4. Comfort Toys & Blankets
When moving with your pet, it's all about making him feel at ease, happy, and safe.  Bring along his favorite toys or blanket for the car ride to your new home.  And have them readily available for your pet in your new place as well.  These familiar "comforts" will go a long way in helping ease your pet.
5. Pet Bed
Who doesn't like sleeping in their own bed?!  Pack your pet's bed in the car so that he can use it for any overnight hotel stays along the way.  You'll also want to have it ready for him at his new home -- this will help him acclimate more quickly to his new surroundings.
You have free articles remaining.
6. Food & Water
Pack enough pet food in the car so there's plenty for the road trip and for at least a few days after you move into your new home.  Don't be tempted to feed your pet some of your drive-thru burger or fries.  Any change in your pet's diet, particularly during a road trip, can cause digestive upset.  Further, bring along some bottled water for your pet. It's important to keep him hydrated at all times.
7. Travel Bowls
Don't forget to pack your pet's bowls in the car.  If you're looking to save room (and if your pet is not finicky), you may want to consider collapsible pet travel bowls.
8. Pet Vehicle Safety Device
It's an absolute "must" to secure your pet in your vehicle with some type of pet safety device. Options include:  pet travel crates/kennels, pet seat belts, pet car seats, and vehicle pet barriers.  If your pet has never used a vehicle safety device, it's important to get him comfortable with it well in advance of your move.
9. Vehicle Seat or Cargo Cover
Having your car seats and interior protected from pet hair, muddy paws, and "accidents" is just one less thing to worry about during a move!  Car seat covers and cargo area protectors are available for any size vehicles - pick one up for peace of mind!
10. Waste Disposal Bags
Also known as poop bags!  These are essential to pack when you're moving with your pet.  Not only will you need them to pick up your pet's poop along the way, but your new neighbors will appreciate proper "poop" etiquette as well
TripsWithPets is the premier online pet friendly travel guide -- featuring online reservations at over 30,000 pet friendly hotels & accommodations across the U.S. and Canada.  Visit our site to explore pet friendly destinations like Winston Salem, NC, Elizabeth City, NC, and thousands more!  When planning a trip, pet parents go to TripsWithPets for detailed, up-to-date information on hotel pet policies and pet amenities.  TripsWithPets also features airline & car rental pet policies, pet friendly activities, a user-friendly search-by-route option, as well as pet travel tips.