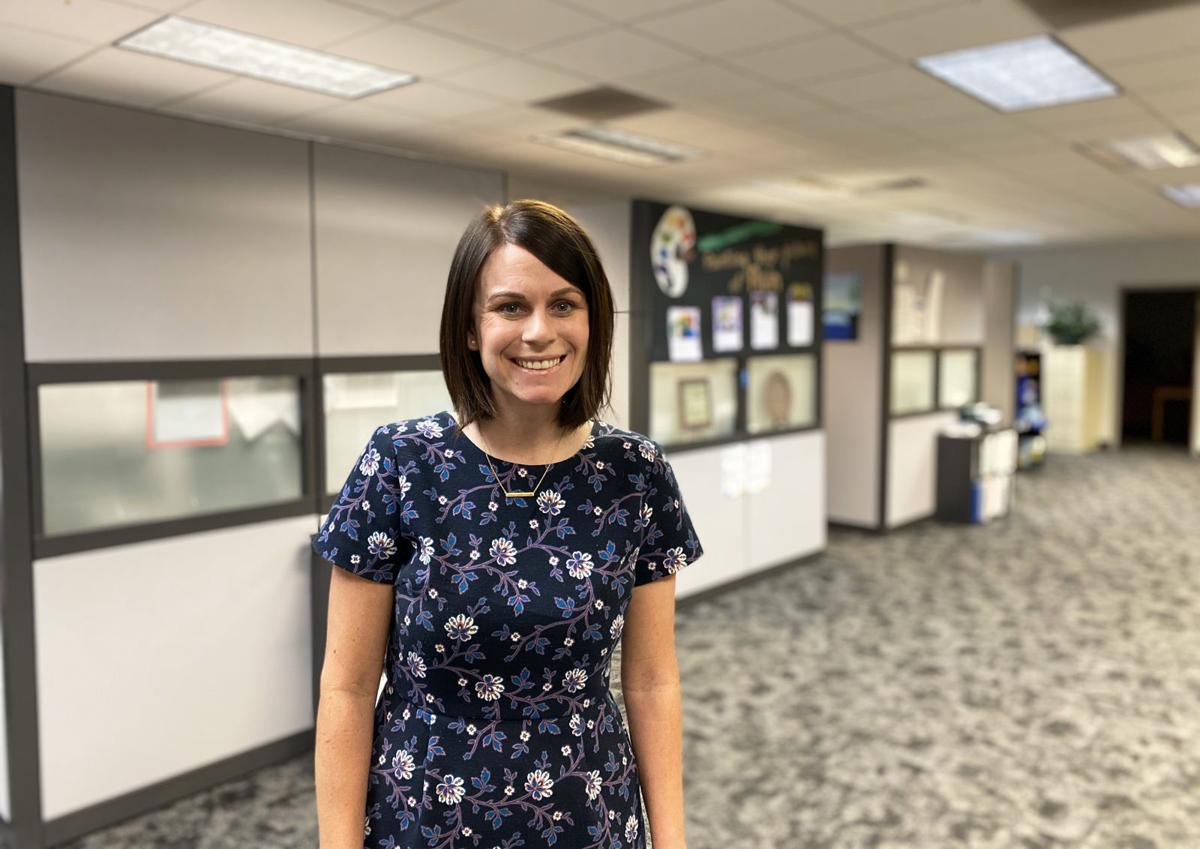 Nikea Brady knows how Methodist Fremont Health Hospice has helped her grandma, Lila Day.
Day, who has Alzheimer's disease, is on hospice at Dunklau Gardens, where Brady is resident life coordinator.
Having previously discussed her care, Day had said she wanted to enter hospice at some point.
So when her grandma began having different symptoms and talking more about death, Brady contacted the Methodist Fremont Health Hospice team.
Day was evaluated and then signed up for hospice with social work, nursing and chaplain services.
Brady sees the advantages to utilizing hospice services sooner than later.
For one, her grandmother perked up right after she was placed on hospice and Brady said she feels like they had more quality time together.
Now that Day's condition is declining, Brady is glad she already has the hospice team and its support in place.
Katie Bonham is clinician manager for Methodist Fremont Health Hospice.
Hospice is designed to provide physical, emotional, social and spiritual support for terminally ill patients, their families and loved ones.
"We recognize that dying is a process," Bonham said. "Our care provides comfort rather than cure. We neither hasten nor postpone death. The goal is to help terminally ill patients maintain quality of life and help patients and their families through what's an extremely stressful time in their life."
Bonham knows patients and their loved ones can feel alone and frightened.
"Getting in hospice sooner allows our team to build relationships and trust with the patients and their loved ones — which is huge and helps us provide better support," she said.
A hospice team is comprised of Bonham along with an intake nurse; a nurse who's a Quality Assurance Performance and Improvement coordinator; case managers; social workers; chaplain, hospice team assistant; home care aides and volunteers.
Bonham notes that hospice is a benefit not a place. It can be provided in a patient's home.
Benefits of hospice care include a nurse and hospice physician who are on call 24 hours a day, seven days a week. It can include better symptom management, access to medical supplies, medication and equipment, which can include a hospital bed, chair lift, commode and bedside table.
"The equipment, supplies, support and education provided by hospice can really be a game-changer for people being able to care for their loved ones at home," Bonham said.
Education is a key component. Family members can learn how to care for the patient at home and use the equipment. They learn about the medications and symptom management.
As the situation progresses, families can learn about what to expect regarding the loved one's condition. For instance, the patient might start sleeping more or have a decreased appetite.
Hospice also can be provided in an assisted living or a long-term care facility.
"We bring the care to wherever the patient and family needs," she said.
Bonham said with the Medicare hospice benefit, patients receive two, 90-day benefit periods, followed by an unlimited number of 60-day benefit periods. At the end of each of these benefit periods, the hospice team determines if the patient still qualifies and still has the life expectancy of six months or less.
If that's the case, the patient can be recertified.
Bonham said patients need not worry about using up all their hospice time. There are patients who don't show a decline and can be taken off hospice and come back later.
The hospice's website also states that many patients are able to leave hospice care and go on for months or years before returning to receive additional services.
"We do a really good job and provide a lot of support and they graduate off hospice. If that's the case and they come off of hospice they can restart at any time," Bonham said.
Bonham explains the difference between palliative care and hospice.
Palliative care can begin immediately upon diagnosis and focuses on symptom management. Patients can be receiving active, regular treatment such as chemotherapy and surgery with palliative care professionals providing symptom management and support.
Patients are eligible for hospice care when a physician determines they have a life expectancy of six months or less.
Other signs that hospice might be appropriate can include:
Frequent hospitalizations or emergency department visits.
Uncontrolled symptoms.
Frequent infections.
Decrease in appetite.
Weight loss.
Sleeping more.
Decline in mental function.
"We partner with Dunklau Gardens for a lot of our hospice patients and I feel like their team does an extremely good job of picking up on the signs of decline that maybe someone, who's not with these patients 24/7, would notice," she said. "That, in turn, is allowing them to get this benefit, when appropriate."
Other services are provided for the patient's loved ones.
"After a patient passes, we provide 13 months of bereavement support to the patient's family and loved ones," Bonham said. "This includes phone calls and mailings. We have a hospital memorial service every sixth months."
The goal is to help get loved ones through Mother's Day without mom or the date that would have been the patient's birthday and the anniversary of the patient's death, she said.