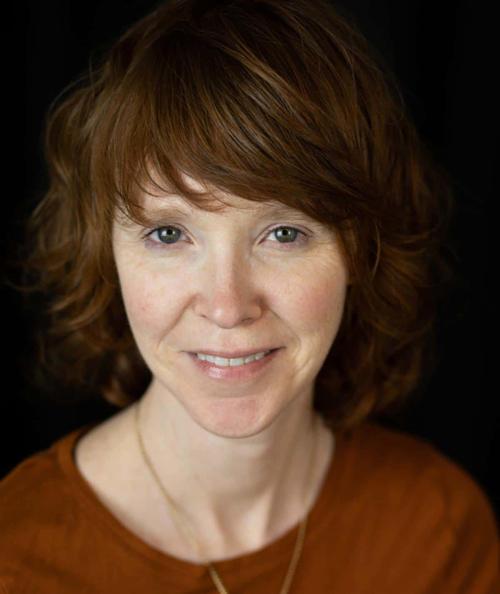 Although she grew up in Fremont, Angie Olson said the first time she had ever heard of the Fremont Area Art Association was when she was looking for a place to enroll her youngest daughter in art classes.
"When I called to see if they had any, Barb Tellatin actually called me back and said no, but asked if I would like to teach some," she said. "And I'm not an art teacher or an artist, but I did see a need there."
Now, Olson has been named executive director of the Fremont Area Art Association Interim after serving as interim executive director since January.
The FAAA Board of Directors had a virtual meeting on April 28 to approve Olson's promotion to executive director of the nonprofit.
"She has tremendous talents and has worked tirelessly building relationships with artists, our members and sharing her passion with Fremont and the surrounding communities," Board President Lisa Lubker said in a statement Tuesday. "We are excited to have Angie leading the FAAA and Gallery 92 West."
Olson, who is originally from Fremont, graduated from both Midland University and College of Saint Mary in Omaha. After leaving her full-time position that had her commuting to Omaha to look after her daughter, she started teaching classes at the FAAA in 2013.
In 2016, Olson took a position at the FAAA as a gallery assistant.
"It felt like it was a good fit for me, and the more time I spent at the gallery, the more I enjoyed just being there," she said. "It's a very peaceful, calming place."
As the FAAA continued to grow, it added a director of development position, which Olson interviewed for and received last August. In December, previous Executive Director Barbara Gehringer stepped down, leading the board to ask Olson to take over her position for a while in January.
"It was a trial basis on all of our behalfs, because I wasn't so sure that I was ready or the right person for the position," Olson said. "And of course, when you're working for a nonprofit, it has to be mutual on all levels."
Olson was approved for the new position after a trial period of about 90 days, which she said had been a transparent process.
"It was something that I knew was coming, but I've just been excited the whole time; it's kind of been building and building, because it just gets more and more exciting and fun and the whole board is extremely supportive," she said. "And I just feel like with all of them supporting me, we can accomplish all kinds of great things."
Now officially in the position, Olson said she wants to continue the FAAA's mission and to focus on its history. Like herself, she said she's heard from people in Fremont that they've never heard of the association before.
"One of my goals is to not ever hear that phrase again from Fremonters," she said. "I want everyone to not only feel welcome, but come to the gallery and participate, whether it's just looking at an exhibit or taking classes."
Olson said she also wants to work on partnering FAAA with more business members in the community.
"We do have several fantastic business members, but our outreach will get a little broader," she said. "And then also, the business members that we currently have, we're going to work a little bit harder on getting more benefits for being a business member."
During her seven years with the FAAA, Olson said the most important lesson she's learned, and one that's she taken from Gehringer, is how much people really matter.
"The person-to-person connection is something that really makes a community thrive," she said. "Sometimes, we have to let go of all of the work that needs to be done, put those things down and look at that person in front of you and just have a conversation."