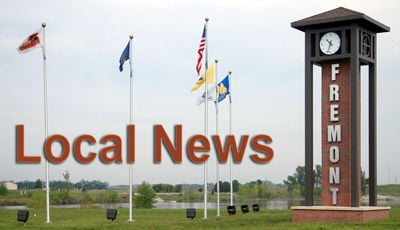 Retired School Personnel
The January meeting of the Fremont Area Association of Retired School Personnel was held at Calvary Methodist Church hosted by Vernelle Werblow. After arriving, members began working on making their own and writing in prepared valentines for area veterans in Fremont-area care centers.
Kyle Jensen gave a short talk on the importance of giving blood and how FAARSP members could help increase blood giving.
A potluck was enjoyed by members with cake and ice cream available to honor all members' birthdays for the year. Werblow led the group in a patriotic song. Jan Wolfe won the split the pot and donated her winnings back to the scholarship fund.
You have free articles remaining.
Evelyn Eldridge presented a short story for Remembering a Time in the Past. Thank you notes were read. Minutes and financial reports were approved. Coordinators' reports were reviewed with everything on schedule. Wanda Samson reported several new members have joined in the last couple of months.
The silent auction run in the November meeting made $144 which was split between holiday meals for this next year and the scholarship fund. Members signed up for deliveries of valentines and treats in February. Marta Calhoun agreed to fill in the vacancy for the scheduling coordinator.
Parker's Custom Cookies will again furnish cookies for veterans' valentine's treats. One of the organization's $1,000 scholarships will be available to a student going to a trade school. Outstanding Community Service Award nominations will be due June 1. Carol Martin, Rhoda Holstine and Cindy Tranmer will serve on the committee for selection.
The March meeting will be held at the middle school. Election of officers will be in March for president and communication director. Instillation will be in May.
The next donation item for LifeHouse/Low Income Ministry will be toilet paper. The meeting was adjourned.
Get local news delivered to your inbox!
Subscribe to our Daily Headlines newsletter.