Amid rising numbers of people needing help, Susan Hicks saw a little sweetness.
All it took was a coconut cream pie.
Hicks is the food pantry coordinator for Care Corps LifeHouse in Fremont.
Since the COVID-19 outbreak, numbers of households accessing the food pantry have about doubled. So have numbers of people needing vouchers for household products including hygiene items, said Julie Sleister, executive managing director.
Numbers of people needing rent and utilities assistance in the community have more than tripled.
And with limited space in the downtown emergency shelter, the nonprofit organization is finding other ways to help people facing homelessness.
Hicks cites figures from the food pantry alone.
Since July, the pantry has served 544 families, which includes 1,565 individuals. Of that, the pantry has served 110 new families.
Hicks thinks those numbers may increase in the winter.
People facing need include families with young children, single-parent families and senior citizens. It can include middle-class families unable to make ends meet because of furloughs.
Care Corps LifeHouse has been working to help meet the needs in a variety of ways.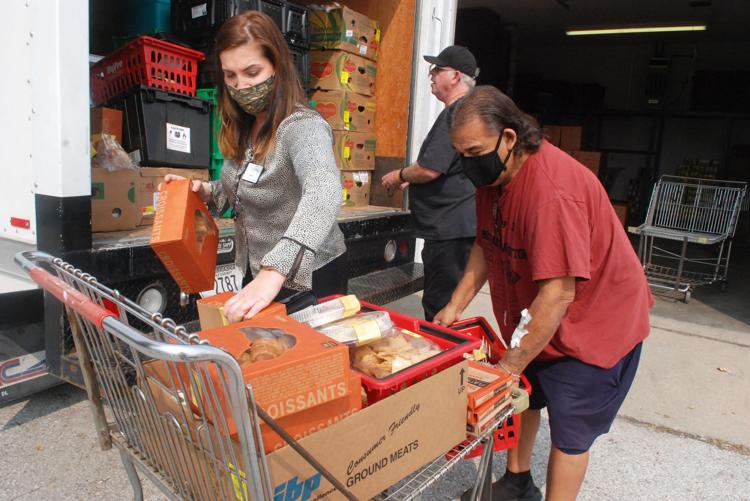 Food distributionDuring a recent Thursday night food distribution, the nonprofit organization helped 41 families through its food pantry.
"That's about double of what we typically see," Sleister said.
The pantry also participates in the COVID Task Force of Fremont. Last summer, it provided some of the food given to families through a program coordinated through Fremont Public Schools and local churches.
Since June, it has taken a mobile pantry to Scribner on the last Tuesday of each month.
"Each month, we've served approximately 30 households," Sleister said. "The process is impressive. We are literally loading up approximately 2,200 pounds of food by hand, driving it to Scribner and unloading it."
The nonprofit organization works through the task force and with the help of Elizabeth Valla, Scribner's economic development director.
"We've got a nice process worked out with Elizabeth," Sleister said.
Before the last Tuesday of each month, Valla lets the nonprofit know the numbers and sizes of households. LifeHouse workers then pack that specific number of food boxes.
Sleister commends the Fremont Area Community Foundation for helping provide funding for the distribution.
Vouchers for household itemsBesides increased numbers of families seeking food pantry help, LifeHouse has seen more people needing vouchers for everyday items from its thrift store called, Thriftology.
Through a voucher program, those in need can receive housewares, clothing, bedding and bath and hygiene items at no cost.
Sleister said the need for vouchers has doubled in the last few months. The approximate value of vouchers provided in August alone was $4,000.
She noted that if a family of five has a house fire, for instance, a caseworker would help them get clothes and bedding for each family member.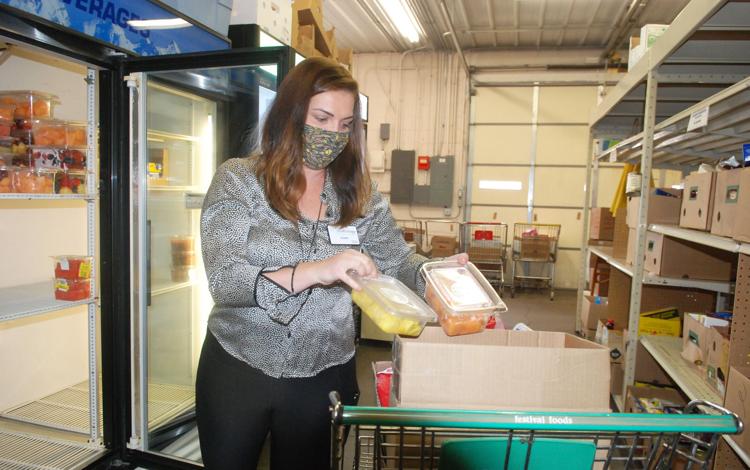 Rent and utilities assistanceAlong with food and everyday items, LifeHouse has seen an increase in the numbers of people needing rent and utilities assistance.
"That has increased dramatically," Sleister said.
A moratorium on evictions has ended.
"People were behind two and three months on their rent and utilities so we are able to help them catch back up," she noted.
LifeHouse works with the Fremont Family Coalition for rent and utilities assistance. Households can fall into different funding sources based on their situations, Sleister said.
The nonprofit received a rental assistance grant through the State of Nebraska.
"That is considered an emergency disaster grant," Sleister said. "That money needs to be spent in 22 months. What we don't spend, we do give back."
Those who need help for rent and utilities can contact at Care Corps' LifeHouse at 402-721-3125 or the Fremont Area United Way at 402-721-4157.
Mortgage assistanceIn August, LifeHouse received a Coronavirus Aid, Relief, and Economic Security (CARES) Act recovery and response grant of $20,000 for mortgage assistance. A donor matched that figure.
"If somebody finds themselves in a pinch, in need, with some assistance on a mortgage, we can help with that," Sleister said. "We can help with mortgages in arrears and current."
Housing the homelessSleister said if someone is evicted, LifeHouse's goal is to rapidly rehouse them.
But there is a housing shortage.
To comply with Centers for Disease Control (CDC) social distancing requirements, the emergency shelter is operating at 50 percent capacity and is full at this time.
So LifeHouse personnel are finding other ways to provide shelter for people facing homelessness.
LifeHouse has access to motels and hotels. Case managers also check to see if the person can stay with a friend or family and how the nonprofit can help make that happen by providing food or other assistance and working to help the individual become self-sustainable.
Temporary second shelter"We do have a temporary second shelter we will use as needed to deal with the pandemic," Sleister said. "It will be staffed 24 hours a day."
She anticipates that the homeless situation may become worse when the weather turns cold.
"We haven't seen an influx of homelessness, but I do believe people are not accessing the shelter, because of the warm weather," Sleister said.
Sleister also said Care Corps' LifeHouse received a grant from the Nebraska Department of Economic Development to build low-income housing. Four triplexes are being built near Fremont Presbyterian Church. There will be eight, two-bedroom and four, three-bedroom units, hopefully ready by spring. A duplex and a small, three-bedroom home without a basement is planned for Somers Avenue.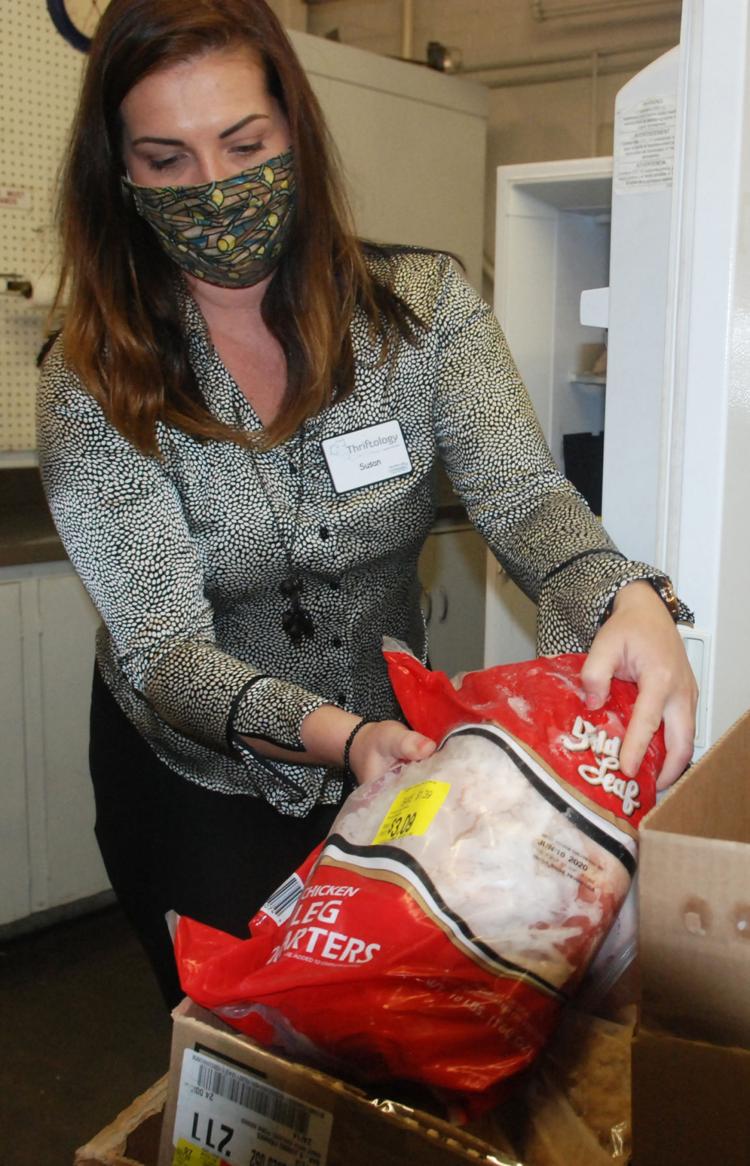 Partnerships and donorsSleister said Care Corp's LifeHouse appreciates the partnership will all the local grocers who supply them with breads, sweets, fruits, vegetables and meat.
"Lincoln Premium Poultry donates chicken to food pantry which is an awesome thing to be able to offer to people," Sleister said. 'First Lutheran Church had a food packaging day and sent us 20,000 food-packaged meals that we're able to give to families."
The packaged food includes rice and seasonings which can be mixed with chicken to make a meal.
Those who'd like to donate may do so via the nonprofit's website at www.lifehousene.org or send a check to: LifeHouse, 723 N. Broad St., NE 68025.
"Right now, we are in the middle of a matching grant opportunity with the Dunklau Foundation so your $10 donation is $20 for us. Your $50 is $100," Sleister said.
A sweet storyIn the food pantry, Hicks remembers a woman with underlying health conditions who couldn't come to the pantry to get what she needed.
The woman, who was going to celebrate her 70th birthday, wanted a coconut cream pie.
And there just happened to be one in the food pantry.
So Hicks delivered it along with the food.
"She was so happy," Hicks said. "She couldn't come out when I was there, but she was waving,"
The woman called to express her thanks.
"I'm so grateful," the woman said. "Thank you so much. This just made my birthday."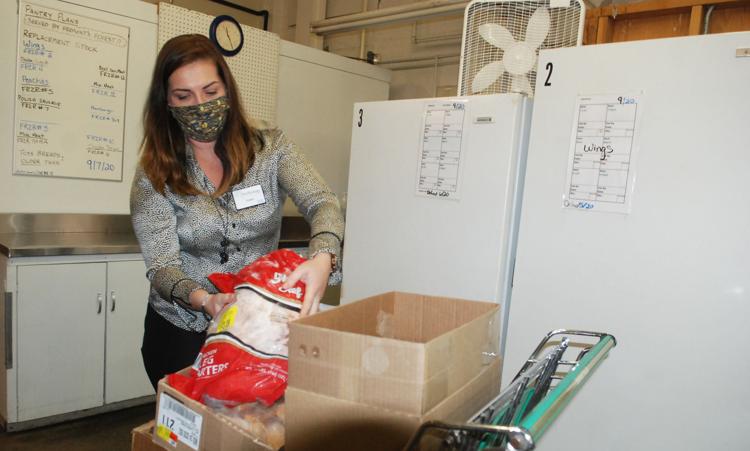 Get local news delivered to your inbox!
Subscribe to our Daily Headlines newsletter.