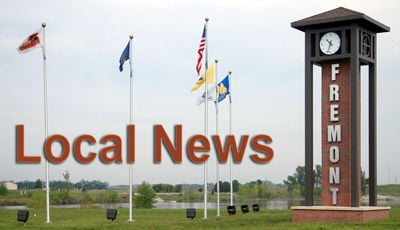 With more than 700,000 lost jobs in March due to the coronavirus pandemic, many people are struggling to pay basic utilities like electricity, water or gas.
But a volunteer program held by the city of Fremont and Fremont Area United Way is letting residents help those in need.
The Care and Share Program is currently taking both single donations and ongoing donations by adding a small amount of money to a monthly utility bill.
United Way Executive Director Christy Fiala said the organization has never seen an event before hit people so hard. In looking at the United Way's shared database, she said many people are reaching out who have never in the past."
"The folks reaching out right now have never reached out for anything in Fremont before: not a food box, not rent help, nothing," Fiala said. "These are folks who were contributing to the community in all ways possible until recent events."
The Care and Share Program is just one of the United Way's funding sources to pull from for people in need, Fiala said. Although the program has been in place for a number of years, she said it especially needs funding at this time.
The United Way takes participants in the program after they call the office at 402-721-4157. They are then connected with a case manager somewhere in the city.
"They collect the information from the individual like, 'What is your utility bill? What's going on that has led you to need help at this time?'" Fiala said. "They're getting that information so that they can both fill out an application for that individual, but also so that they can see if there's other resources that would be helpful for the person calling."
The application for rent or utility assistance is then sent to the United Way for review and then sent to either the landlord or utility services to allow funds from the Care and Share Program to come in.
"So the city collects the dollars and sends it to United Way," Fiala said. "And then sometimes, we don't have any Care and Share dollars and we use other dollars at United, and sometimes we have Care and Share dollars to pull from."
For people who choose to donate, Fiala said people have the option to add an additional amount to their monthly utility bill, even if it's a dollar or two.
"It can really help because the cost of having to restart your utility after it's shut off is much higher or late fees make it higher," she said. "So if you can just help somebody stay on top of it, it's impactful for the family who needs it, and it benefits everyone."