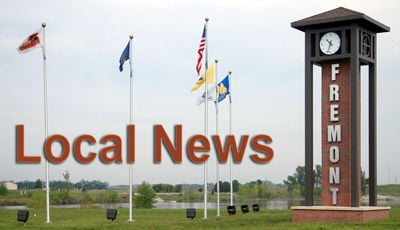 Conservation Nebraska will hold an online discussion on flood predictions and the role that humans play in it.
"Thoughts on Flooding—A Systems Perspective" will be held through Zoom this Saturday from 7 p.m. to 8:30 p.m. Speakers include University of Nebraska Omaha professor Harmon D. Maher and soil expert Nate Dorsey.
Conservation Nebraska is an organization that works on education outreach for environmental issues and topics.
Dakota Stock, northeast conservation director, said the idea for the event came after she attended a flood meeting earlier this year that discussed what happened last year and how it compared to predictions.
"There wasn't a lot of what to do or a lot of the data that connects to climate change and how we're seeing the impacts," she said. "And so I just thought it would be really good to put on this event to cover more of that in-depth, understanding how climate is affecting us personally and how we can change our societies in urban areas to just kind of be ready for this impact."
Maher, who has taught geology at UNO for over 36 years, has areas of focus in the Great Plains and the Arctic islands of Svalbard.
"It's kind of crazy, because my mom had him as a geology professor, and now I'm going to have him," Stock said. "But he's really incredible and super experienced."
Dorsey is a Fremont native and has a Bachelor's degree in environmental science and soil health, as well as a Master's degree in agronomy. As an agriculture technology manager at Valmont Industries, he spends a majority of his time traveling the world.
"I think he said he's generally only in Fremont like three months out of the whole year altogether," Stock said. "He's always going someplace, so he's got great experience in reading the soil and flood predictions and all that stuff."
Stock said the event will cover various topics, including predictions for flood size frequency, what factors contribute to flooding and engineer approaches to flooding.
"We'll also discuss the importance of wetlands, as well as the role of urbanization and flooding," she said. "So it's kind of where Fremont comes in and what kind of role it's played rather than it just being a big open field with trees."
"You can either call into the event and be on it like you would a phone call or you can tap into it via Zoom and have more of a face-to-face, you can watch the event," she said. "And then we will have a Q&A after each speaker so you can ask whatever questions you want for that individualized speaker."
Although the flood was devastating for communities, Stock said it's important for them to stick together in the aftermath to help those in need.
"The community really came together through that hardship," she said. "And I think no matter what happens in the next few months, we're already seeing it with corona, everyone kind of coming together and putting together different little positive things to help people get through it."
Stock said the discussion on Saturday will be important for Fremonters, as each community is impacted by flooding in different ways.
"It's good to be able to focus on things that are local and try to keep it regional," she said. "So I think no matter what happens in the next year or even just upcoming months, it's important to focus on the good things and the positives that came out of what we learned from the past and to continue on with those specific things."
Get local news delivered to your inbox!
Subscribe to our Daily Headlines newsletter.