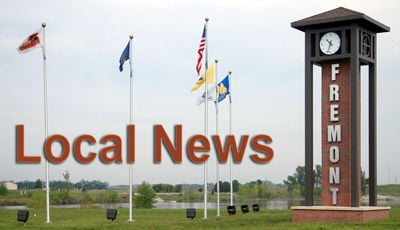 Fremont City Councilmember Glen Ellis has announced his candidacy for the mayoral position of Fremont in the 2020 election.
Ellis, who represents Ward 2, was elected in 2018. He will go up against Isaac Paden and Joey Spellerberg, as current Mayor Scott Getzschman will not seek re-election.
Along with being a city councilmember, Ellis is the owner of Milady Coffeehouse and nonprofit Fremont Creative Collective. He lives in Fremont with his wife, Nancy, and is a father of five.
Ellis said he wanted to run for mayor after he felt like people from outside of Fremont were directing what the city should be, not the people living there.
"There were also just some leadership issues in the past have caused me to have more frustration with our current leadership," he said "And so I just took the first step, becoming a city councilmember, and I truly believe that I'm making my reputation known that I am very transparent."
Currently, Ellis holds "Coffee with a Councilmember" at his coffee shop, which he said will turn to a bimonthly "Coffee with a Candidate" this year.
"I typically try to make myself visible so if anybody wants to, they can come and talk with me," he said. "But really, that's the gist of the campaign, is making myself available here for you."
If elected, Ellis said he would like to see more pro-local business efforts, citing his work with companies M&M Creamery and Run Nebraska.
"I'm truly a champion of anyone here locally that wants to start a business," he said. "So that's kind of what I think I'd like my administration to focus on more than the current one."
Ellis said his wife and he will be going door to door to get the word out and attending events to promote the campaign.
"People are voting for me, but when you get me, you get two," he said. "We've been married for over 35 years. We are two people that complement each other very nicely, and that's part of the ticket."
With his campaign, Ellis said he wants to make sure the people of Fremont are heard and make the city the envy of other communities.
"We've got a beautiful town, it's great. But we have the potential to be so much better," he said. "So that's where I, as a mayor, would like to focus my attention on, is the people of Fremont and to make this town the best possible town it can be."
Get local news delivered to your inbox!
Subscribe to our Daily Headlines newsletter.