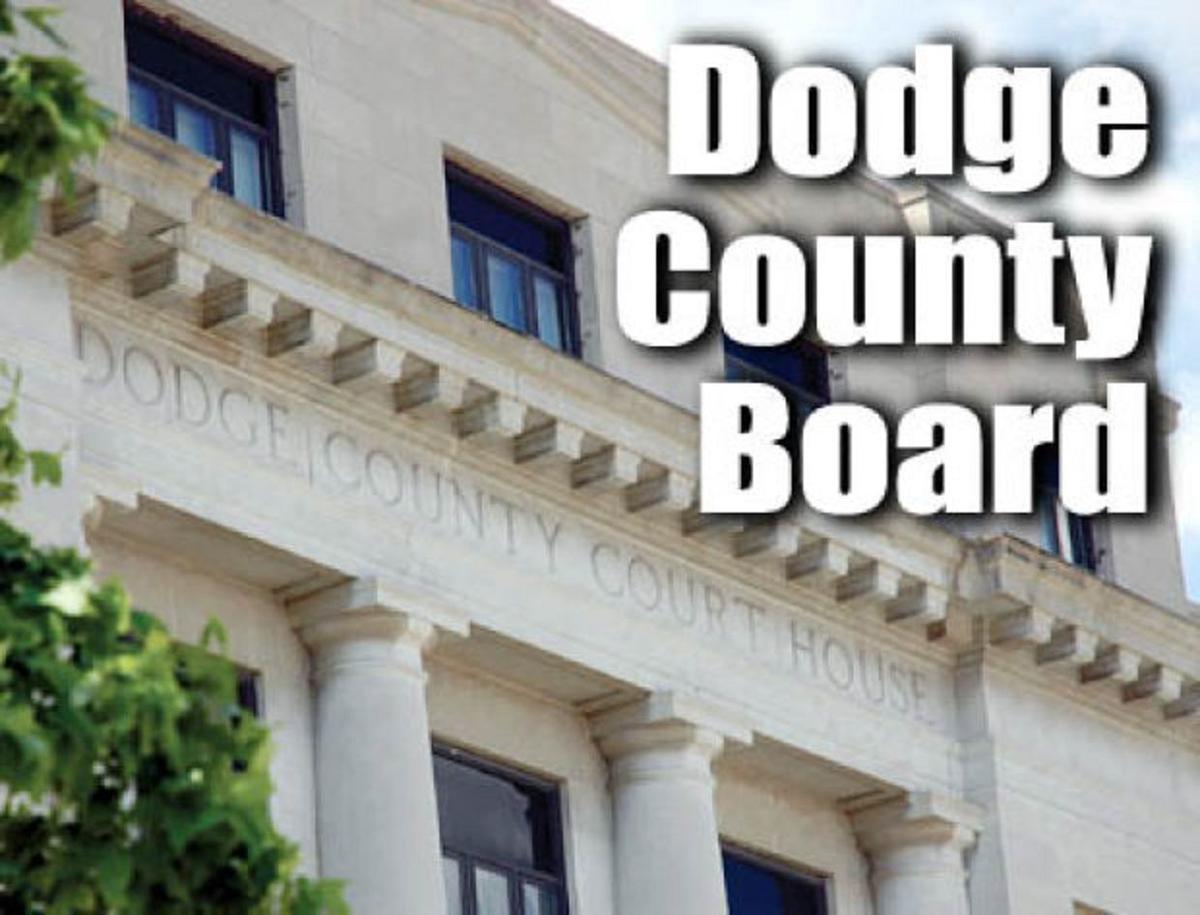 The Dodge County Board of Supervisors approved a road repair project bond of up to $2.5 million at its first meeting of 2021 Wednesday morning.
As Chairman Bob Missel was not present, the meeting was led by Vice Chairman Lon Strand, who was reelected to his position. Missel was also reelected, as was County Clerk Fred Mytty, who was reelected as secretary.
The meeting was also the first for Supervisor Pat Tawney, who replaced David Saalfeld after winning the May primary election for District 4. The Fremont Fire Department captain ran unopposed in November.
The board's bond issue involves projects with the Federal Emergency Management Agency. Craig Jones of First National Bank of Omaha said the bank would be involved, along with Pinnacle Bank and First State Bank and Trust.
"Essentially what we're doing is between the three institutions here is authorizing the approval of up to $2.5 million in tax debt funds to fund those repairs, which the idea is that eventually we'll be repaid by FEMA reimbursements once those come in," he said. "I know those sometimes come in a little slow, which is probably part of the reason we're doing this, but that's pretty typical on projects like this."
Jones said the county would receive 87.5% of the expended funds and would have to pay for the remaining 12.5%. Additionally, FEMA said in discussions two years ago that the longest horizon for reimbursement would be four years.
"We'll see if that comes to be true, but the idea is through the first four years, the county would amortize the 12.5% that it knows it's on the hook for, and then by that time, hopefully it has the funds to pay back from FEMA and NEMA the 87.5%," Jones said.
If the planned situation would not happen for some reason, Jones said the banks would look into a longer-term bond issue.
"Hopefully that never comes up, but essentially that's the same project here or the same structure here that we're looking at that we've done for the other tranches of financing over the last few years," he said.
Jones said the bond would be tax exempt and have a rate in the same range of previous bonds.
"You're helping dig us out of a big hole," Supervisor Greg Beam said.
"I'm happy to do it," Jones replied. "I know these things happen, and that's what we're here for."
The board also approved preliminary plans, specifications and estimates for the Hooper North-Logan Creek Project to stabilize the bank.
Highway Superintendent Scott Huppert said the project would cost around $400,000, with the county having to pay for approximately 20%. Although he said the item was old news, going through the federal level requires more paperwork.
"It's not like if you did it through the state," he said. "And hopefully this is the last resolution that we need to get signed and get it through."
During his update to the board, Huppert said he was still working with FEMA to receive reimbursements for projects.
The reason the process was taking so long, Huppert said, was because many of the projects were grouped together to stay within their budget thresholds.
"We're trying to push everything, but we're trying to get some money back here, trying to get them to obligate everything," he said. "That's why they're holding everything up, is because our projects are so big. And when they hold up one of us, they're going to hold up the whole group."
Huppert said he was working with various townships, including Platte and Elkhorn on debris, as well as Webster and Pleasant Valley. He said the townships had until March 20 to get them finished to receive FEMA funding.
The board was scheduled to have a public hearing on granting an access road, but Strand said a lawyer sent a statement to continue the hearing as discussions were taking place. The meeting will start at 9:30 a.m. Jan. 27.
During committee reports, Beam said the personnel committee had decided to extend the Family First Coronavirus Response Act to give employees 80 hours of emergency paid sick leave.
"Governments don't have to do it now, but we've opted to do it, given there's no tax credits or anything, just to keep everybody as safe as we can," he said.
In other news, the board approved transferring $340,000 from the Inheritance Fund to the 2019 Flood Disaster Fund, paying general grant administration and project costs for the Fremont Rod and Gun Club project and putting an old loader model up for auction.