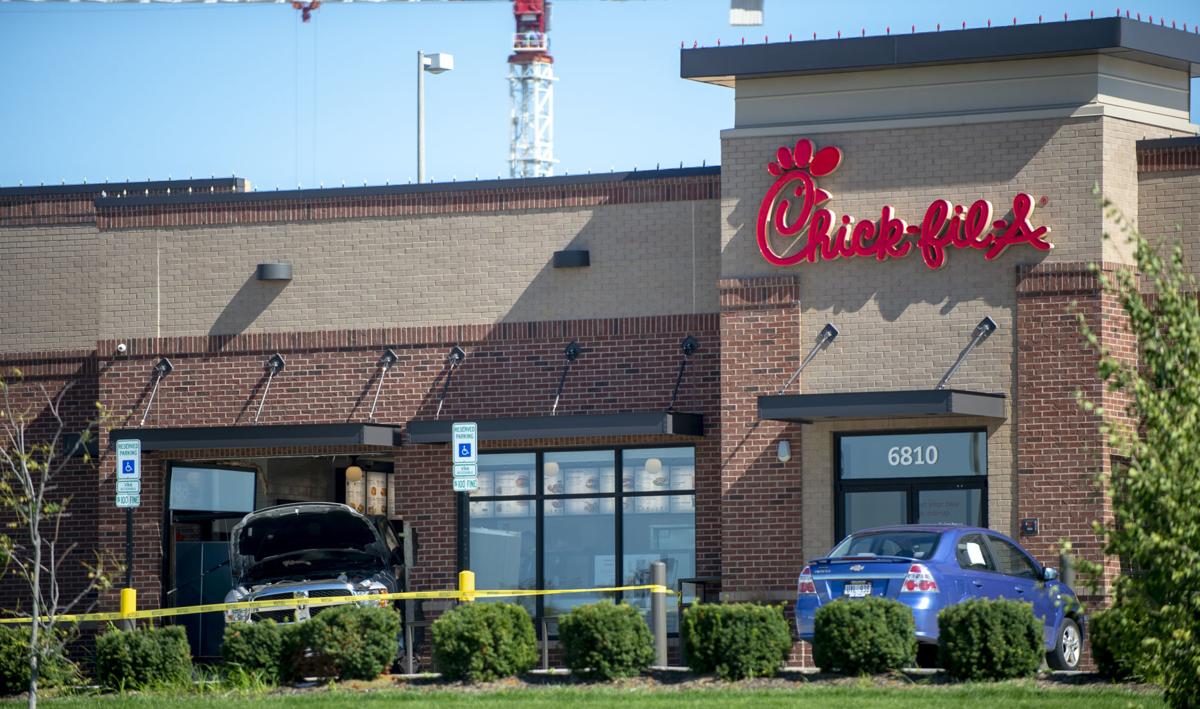 A day before Joseph Francis Cimino stormed into a Lincoln Chick-fil-A, throwing diners' trays off tables before ramming his pickup into the restaurant, he told a Lincoln police officer he was "getting ready for the game."
Monday, he'd kicked a hole in the wall of his apartment at Stone Ridge Estates, near 27th Street and Yankee Hill Road, and told the property manager he was waiting to be picked up for his "final mission" but hadn't gotten his orders yet.
"Cimino was exhibiting signs of mental (breakdown) and he said he was trying to figure stuff out," Police Sgt. Brian Agnew wrote in an affidavit to search Cimino's top-floor apartment Tuesday following a confrontation that turned deadly just after 1 p.m.
The Journal Star obtained copies of the court records Wednesday afternoon.
Witnesses told police Cimino had come into the south Lincoln restaurant yelling "It's just a f---ing sandwich" and throwing customers' food off tables.
That's when Todd Ogden, who was there having lunch with his wife, intervened out of concern someone was going to get hurt. Ogden told the Journal Star on Tuesday the man had been acting violently and trying to punch people, so he grabbed him from behind and forced him out of the restaurant.
Ogden said Cimino ran straight to his truck, got in and backed it into the restaurant.
At a news conference Wednesday, Police Chief Jeff Bliemeister said Christopher Hall, a BNSF Railway senior special agent, had been waiting in line at the drive-thru when he saw people climbing out the drive-thru window to get away after Cimino crashed his pickup through the bank of windows on the northwest side of the Chick-fil-A.
But it didn't stop Cimino, who got out and continued his rant. Bliemeister said Cimino, armed with a commercially available stun gun, eventually came at Hall with it.
Hall, an eight-year veteran with BNSF and a commissioned law enforcement officer, tried to calm Cimino and create space, but Cimino continued moving toward him, Bliemeister said.
Witnesses reported hearing Cimino yelling at the officer to shoot him before the officer fired two or three times. 
Hall was performing CPR on Cimino when rescue workers got there, but Cimino, who suffered multiple gunshot wounds, according to police, died at the scene.
Bliemeister said a grand jury would be called to review the fatal, officer-involved shooting, as is required by state law.
In the search warrant sought Tuesday afternoon, Agnew said a 911 caller had described Cimino, 48, as "crazy" and said it appeared he'd intentionally crashed his 2018 Dodge Ram into the building.
Cimino, who Bliemeister said was new to Lincoln, had registered the truck in Nebraska on July 5.
Before moving here this summer, he'd lived in Tennessee, Arizona and New Jersey.
In nine rambling YouTube videos posted last week, a man believed to be Cimino spoke for more than three hours of how he had worked as a corrections officer for 13 years in Camden, New Jersey, where he was from, how he had suffered a serious nervous breakdown in 1997 and been institutionalized several times and didn't have a job. He claimed to be on Social Security.
"All of a sudden, I went from being a corrections officer to ... a danger to society," he said in one of the videos.
Sitting in a dark room, illuminated only by the glow of a computer screen, Cimino describes being beaten and mentally abused by his parents, including his police officer father, and cursed by his grandfather when he was a child.
In the wide-ranging, often stream-of-consciousness videos, Cimino blames New Jersey's political machine with seeding in him a lifelong hatred for the Democratic Party and expresses his admiration for President Ronald Reagan. He talks of a personal connection with President Donald Trump that helped lift him from a dark period in his life.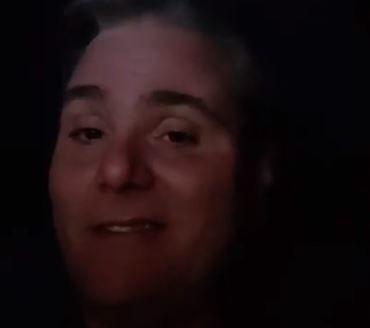 While Cimino often discusses his love of football and his work as a corrections officer in the videos, he also casts himself as a loner — with infrequent relationships with his family and romantic partners — and says he moved to Lincoln without informing anyone.
He also frequently delved into paranoia, saying he believed family members had attempted to control his thoughts, were sending spies to "flush me out," and his belief Democrats were attempting to "trigger me against Donald Trump."
A week later, on the morning before he entered the Chick-fil-A, Cimino appears to have created a Twitter account and had a flurry of 401 posts — many seemingly nonsensical, with random, pithy, unrelated comments, including song titles and the names of video games — from shortly after midnight to about 5:30 a.m.
One tweet directed to a Japanese user at 5:21 a.m., seven hours before Cimino walked into the restaurant, reads: "You can't win. I regret nothing. It's just a f---ing chicken sandwich."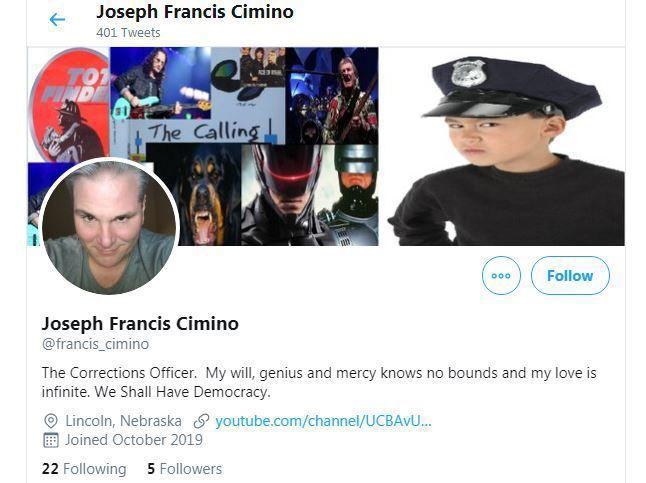 Asked if police investigators had seen the videos and posts on Twitter and could confirm it was Cimino, a police spokeswoman said they were analyzing all of the digital evidence, including his social media.
In court records, Agnew described another officer's contact with Cimino on Monday. He said Cimino had been throwing rocks at a retaining wall, saying that he owned the apartments and that nothing matters.
Police determined he wasn't an immediate threat to himself or others.
After the officer-involved shooting, the apartment complex property manager told police Cimino had told her he was waiting to be picked up for his "final mission" but hadn't gotten his orders yet and claimed to be the president.
Agnew said the property manager told investigators she had seen him at about noon Tuesday, about an hour before he crashed into the Chick-fil-A, standing by the lanes of traffic on Yankee Hill Road near the apartment complex. She thought it looked as if he might jump in front of a car.
Scene at Lincoln Chick-fil-A
Shooting
Shooting at Chick-fil-A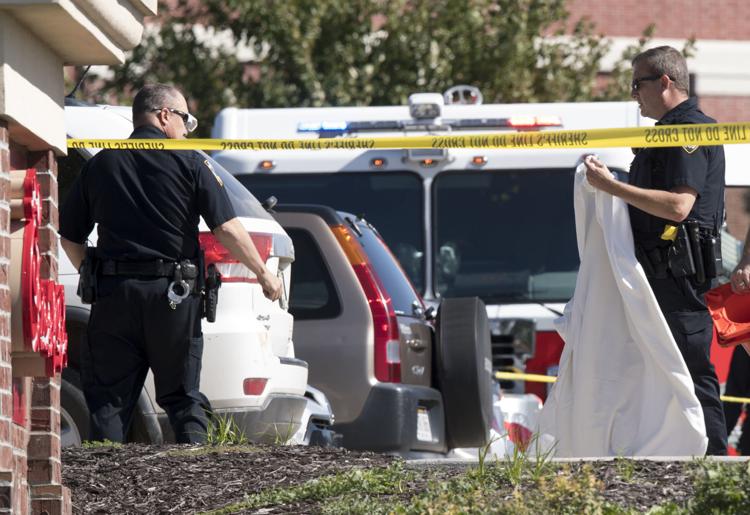 Chick-fil-A incident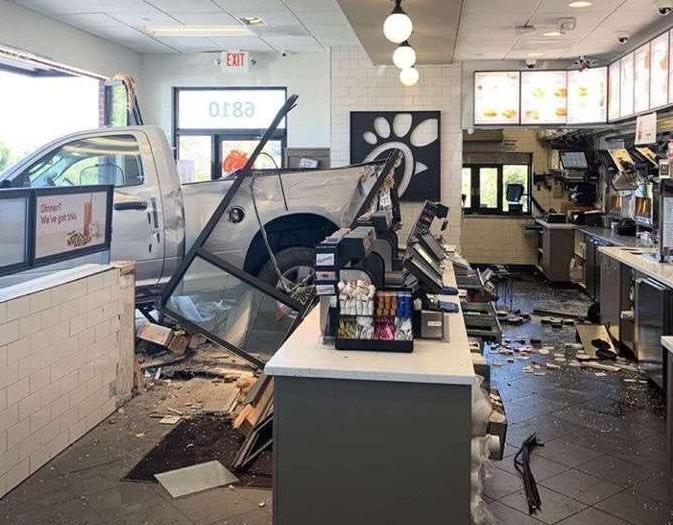 Chick-fil-A incident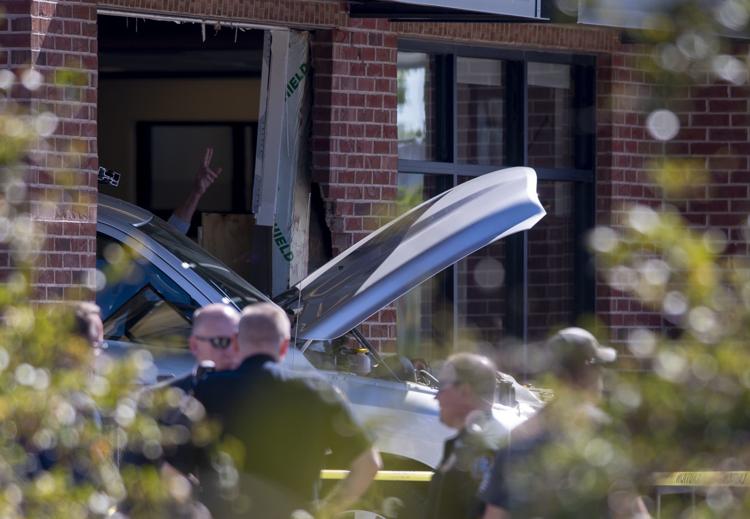 Chick-fil-A incident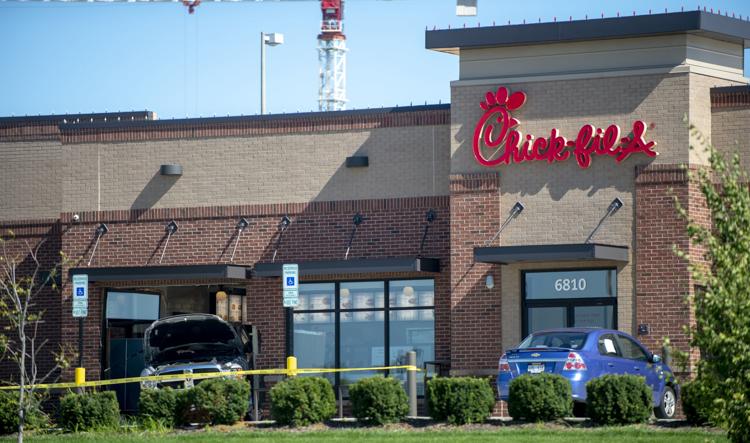 Shooting at Chick-fil A, 10.8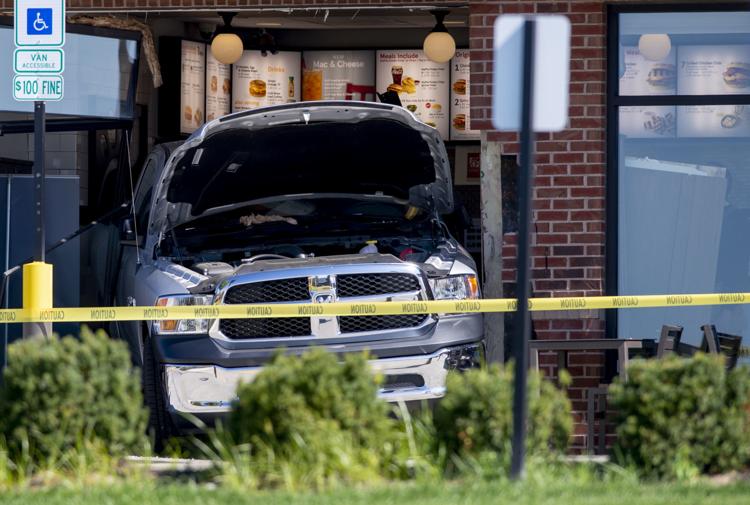 Chick-fil-A incident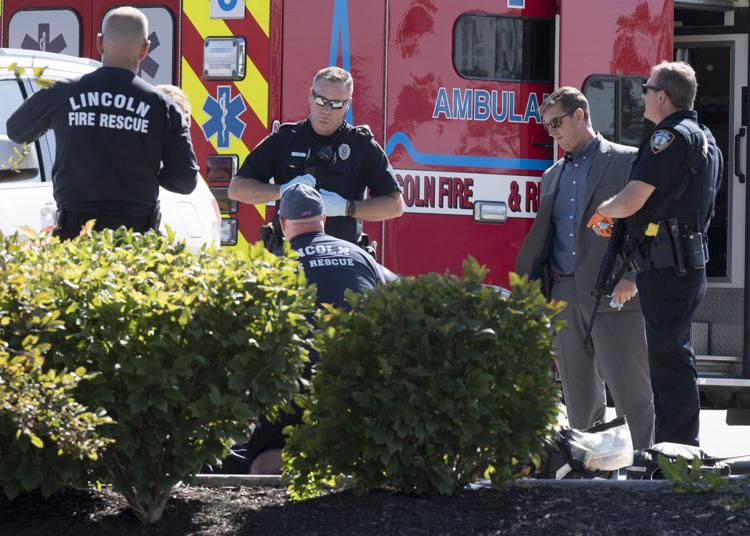 Chick-fil-A incident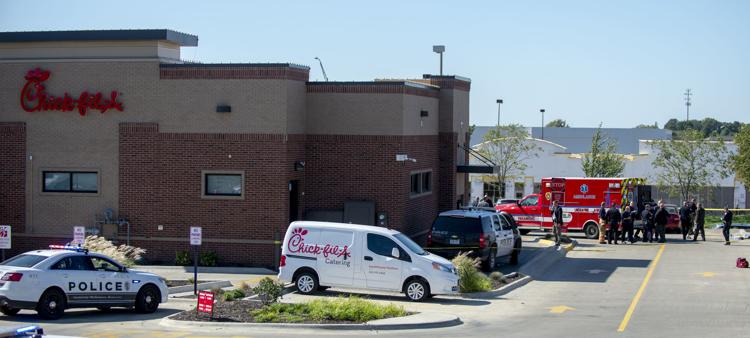 Shooting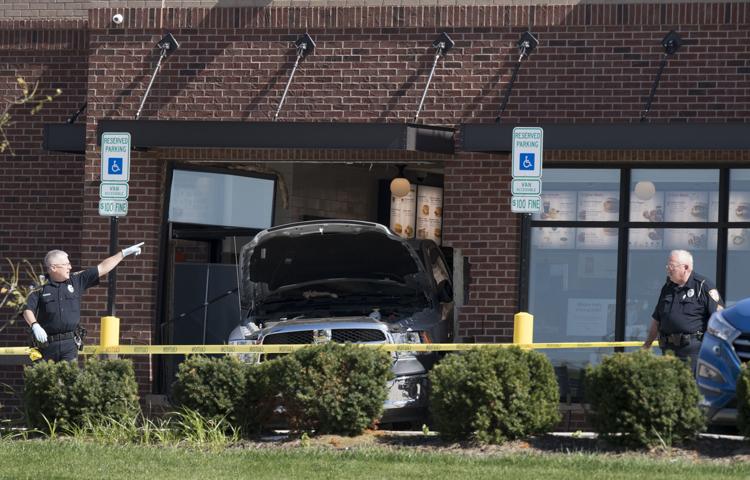 Shooting at Chick-fil-A
Shooting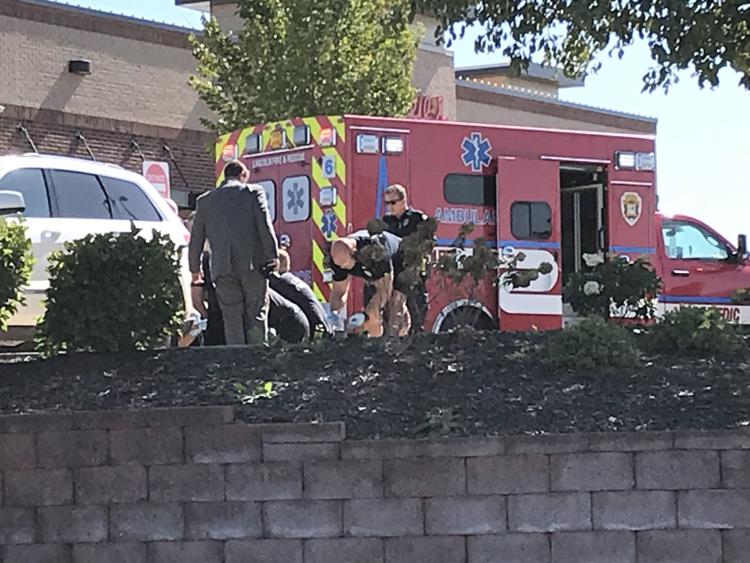 Watch: Police statement on Chick-fil-A incident
Chick-fil-A incident
Chick-fil-A incident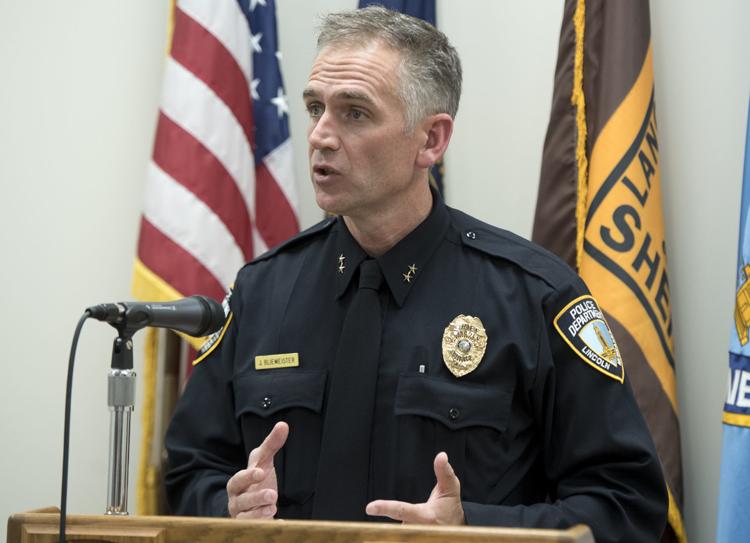 Chick-fil-A incident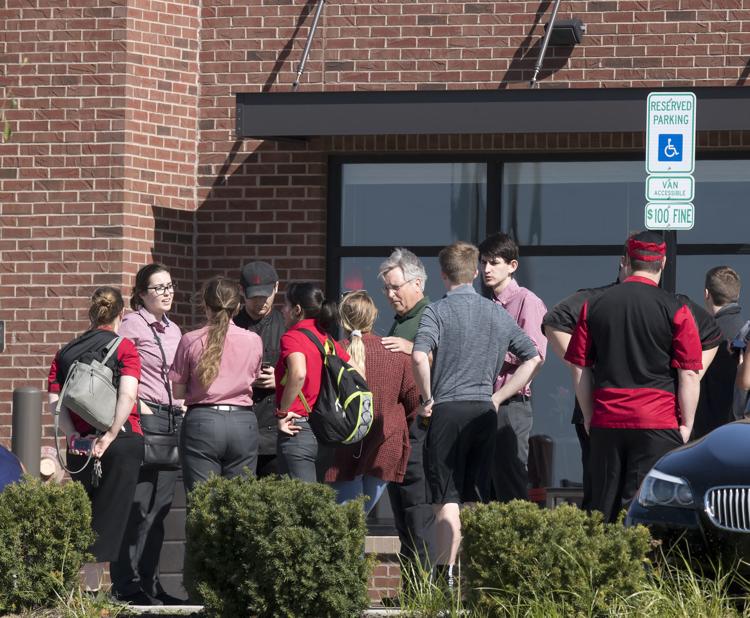 Chick-fil-A incident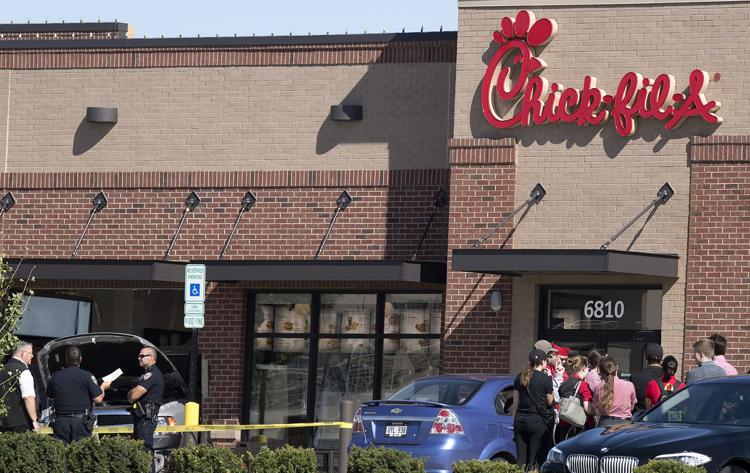 WATCH: Tuesday afternoon police update
WATCH: Chief Bliemeister gives update on Chick-fil-A investigation
Sign up for our Crime & Courts newsletter
Get the latest in local public safety news with this weekly email.