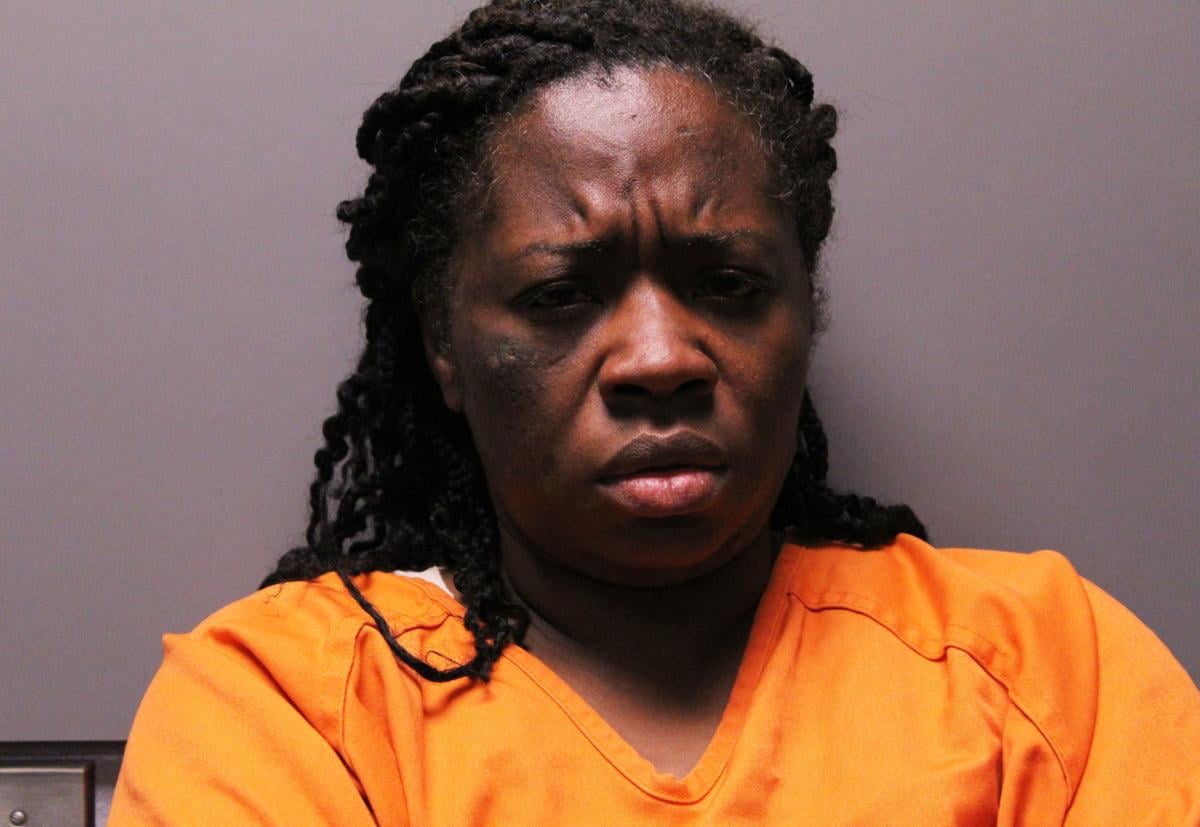 A 42-year-old Fremont woman was sentenced to 20 months in the Nebraska Correctional Center for Women on two separate drug possession charges Monday.
Lashunda M. Pittman pleaded no contest to the two charges of possession of a controlled substance and waived her presentence investigation in the Dodge County District Court.
On July 5, 2020, Fremont Police Department officers responded to a residence on a report of a domestic assault. During the investigation, they learned that Pittman was the aggressor and placed her under arrest.
At the Dodge County Booking Center, a pipe containing methamphetamine residue was found on Pittman, who admitted to owning the pipe.
On Sept. 18, 2020, a Dodge County Sheriff's Office deputy pulled Pittman over for speeding and found she was driving on a revoked driver's license. While in booking, a pipe with meth and a baggie of meth were found in Pittman's purse.
Pittman failed to appear in court in December 2020 and a bench warrant of $100,000 was issued for her arrest.
Due to Pittman absconding while out on bond for both cases, Deputy Dodge County Attorney Emily Beamis told Judge Geoffrey Hall she believed a term of incarceration was necessary.
Pittman's attorney said her client had a chemical dependency problem and thought a jail term was in her best interest. She also said her client would be seeking treatment either during or after her term.
Pittman was given 87 days credit previously served on her first charge and 69 days on her second. She will not have a term of post-release supervision.
"I hope you take this opportunity to turn your life around," Hall told Pittman.
In other district court news on Monday:
Patrick J. Struz, 46, of Fremont was sentenced to 18 months probation after pleading guilty to violating the Sex Offender Registration Act. He was placed on the registry for 25 years in August 2019 for unlawful intrusion. However, Struz failed to complete his mandatory verification status in September 2020. As part of his plea deal, Struz was also ordered to take part in a Change Companies class, victim empathy class and cognitive program. Hall also ordered Struz to complete his General Educational Development classes by the end of the year. Struz's probation term will run concurrent with his PRS term, set to end June 10.
Isaiah J. Valdez, 19, of Fremont appeared on a motion to revoke his probation. On Nov. 2, 2020, Valdez was sentenced to 30 months of intensive supervised probation for failing to stop and render aid and driving under the influence. Beamis said on April 4, Valdez received a minor in possession citation, and eight days later, was charged with driving under the influence. Beamis also said Valdez absconded from his probation, as contact was lost on April 26 and he failed to appear for his evaluation. She said Valdez was arrested Sunday night and was being held on charges of a warrant for a theft in county court and a warrant in Douglas County for driving under suspension. Hall set Valdez's bond at 10% of $150,000 and set his hearing for June 7.
Jordan L. Brandenburg, 28, of Fremont had his hearing continued to May 24. He is currently facing habitual criminal and drug possession charges from a Jan. 12 incident. Brandenburg's attorney said she was planning on a motion to suppress regarding the consent for her client's search. Hall continued the hearing, which would set a date for the motion.