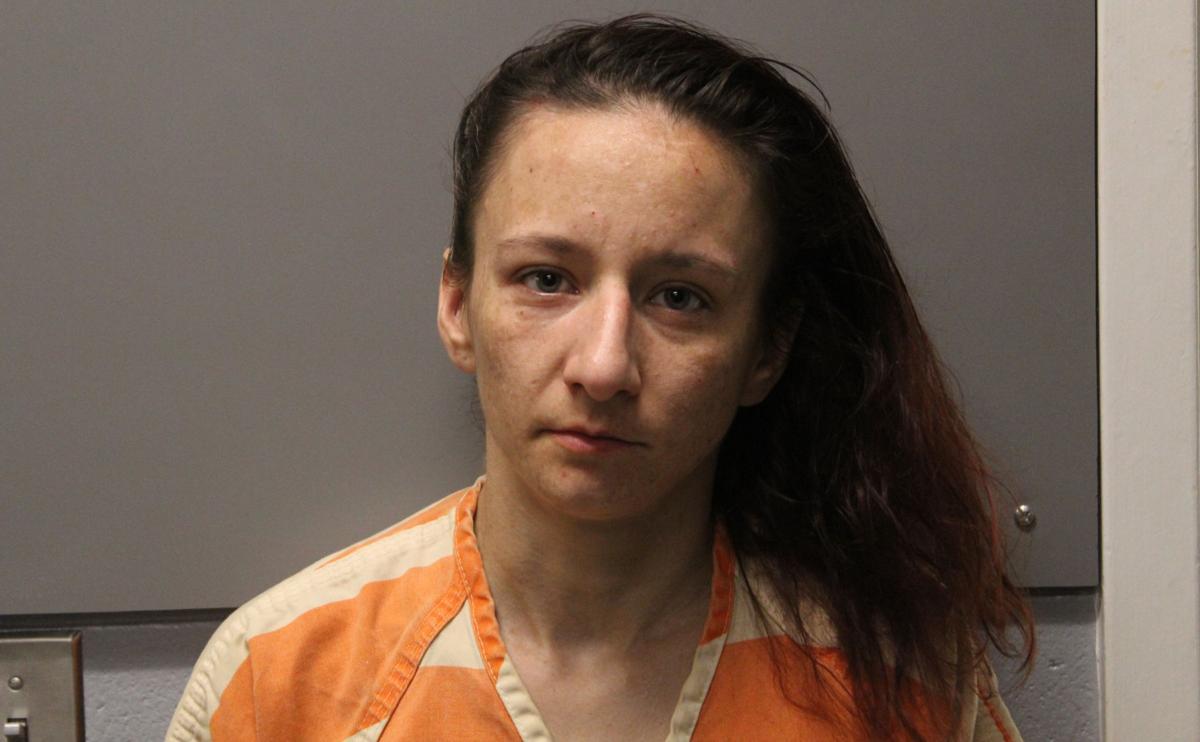 A 31-year-old Fremont woman was sentenced to three-and-a-half to five years in the Nebraska Correctional Center for Women after pleading no contest to possession of marijuana with intent to deliver Monday.
Victoria E. Solberg was also sentenced to two years in prison for possession of methamphetamine, which will run concurrently with her other charge.
On May 21, Dodge County Sheriff's Office deputies were made aware of a physical domestic assault occurring in a car parked outside of a Fremont hotel and made contact with the couple, which included Solberg.
"During their investigation, the deputies ran the parties through dispatch," Deputy Dodge County Attorney Emily Beamis. "Dispatch had advised that the defendant, as well as the male party, had active warrants out for their arrest."
After searching the vehicle, deputies found 455.5 grams of marijuana located inside two bags in the trunk, as well as two pipes with meth residue.
In court on Monday, Solberg pleaded no contest to both charges and waived her right to a presentence investigation. As part of the plea agreement, Beamis said both sides would ask for a prison term for Solberg.
Solberg's attorney told Judge Geoffrey Hall that his client had taken complete responsibility for the charges and wanted to start treatment within prison as soon as possible.
Solberg was given 67 days of credit previously served on both of her charges. She must serve a minimum of 1.75 years in prison on her first charge and one year on her second.
In other district court news on Monday:
Isaiah J. Valdez, 19, of Fremont was sentenced to two years in prison for violating the terms of his probation. On Nov. 2, 2020, Valdez was sentenced to 30 months of probation for failing to stop and render aid and driving under the influence. However, a motion to revoke his probation was made on April 9 after he was cited for minor in possession of alcohol on April 14. Additionally, Valdez was charged with a DUI, MIP and flight to avoid arrest on April 12. Beamis said she was seeking a prison term, stating that Valdez had failed his probation by continuing to drink alcohol and showing a "complete disregard" by not showing up for testing. Valdez's attorney asked for a probation term to allow his client to go into treatment. Hall said Valdez had "punted" his privilege of probation, which made it difficult to give him a second chance in the program. He sentenced Valdez to two years in prison for the failure to stop charge and 60 days for the DUI charge to be run concurrently. Valdez was given 90 days credit previously served for each charge and had his driver's license revoked for one year on the first charge and six months on the second. Hall ordered Valdez to 12 months of post-release supervision and a $500 fine upon serving his sentence. He also ordered Valdez to take part in a cognitive program, employment enhancement and relapse prevention, as well as obtain his GED.
Zachary W. Shannon, 29, of Lincoln pleaded no contest to possession of marijuana with intent to deliver, operating a vehicle to avoid arrest and possession of a financial transaction device. On Jan. 2, 2020, a DCSO deputy observed Shannon inside of a car at a Fremont gas station with false license plates. After the deputy attempted to make contact, Shannon fled the scene and a car pursuit ensued. The 6-mile chase, which reached speeds of more than 100 mph, ended in Saunders County when Shannon's car rammed into the gated entrance of Woodcliff, crashed and became stuck in the snow. Shannon fled from the car on foot and was soon apprehended and found to have several active warrants for his arrest. Upon searching Shannon's car, deputies found two bags of marijuana totaling nearly 50 grams and more than four credit cards and checks that did not belong to Shannon. Shannon, who is also facing charges in Lancaster County, initially pleaded not guilty but withdrew the plea in court. Hall found Shannon guilty, ordered a PSI and set his sentencing for Sept. 13.
Robert M. Blessing, 24, of Fremont pleaded no contest to burglary. On Aug. 26, 2020, the Fremont Police Department began investigating a break-in at Alto Kitchen and Bar the night before. The kitchen, which showed signs of forced entry at the back door, reported missing a handgun and several kitchen items. Blessing was identified from fingerprints taken from the scene and made contact with. Although he initially denied his involvement, Blessing confessed and turned over several of the stolen items. Hall found Blessing guilty, ordered a PSI and set his sentencing for Sept. 20.
Christian R. Albert, 49, of Snyder pleaded guilty to violating the Sex Offender Registry Act. Albert is a lifetime registered sex offender after being convicted of first-degree sexual assault of a child in July 1999. He was ordered to register every year in May, but failed to do so earlier this year. As part of Albert's plea deal, Beamis said she would not be opposed to a term of probation. Hall found Albert guilty, ordered a PSI and set his sentencing for Sept. 7.