A 39-year-old Lincoln man has been identified as the victim of a fatal New Year's stabbing at a home in Utica.
In court records, Seward County Sheriff's Investigator Lisa Borges said Stephen D. Jones died Jan. 1 at the hospital in Seward after being stabbed twice in the right side of his torso in the front yard of the home at 745 Indiana St.
Donald "Donnie" Polcyn Jr., 27, turned himself in when deputies arrived at his home in response to a 911 call at 1:10 a.m. about the stabbing.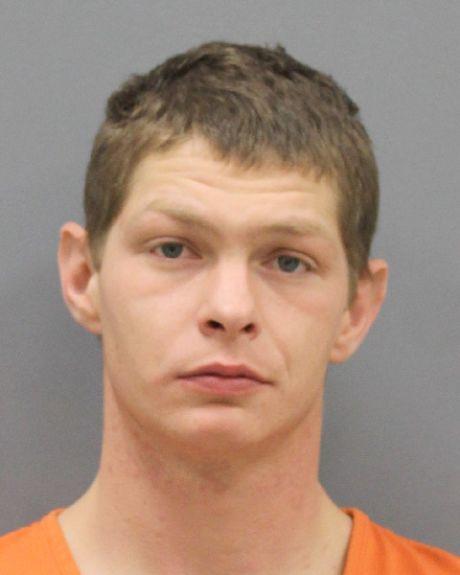 He was booked into the Seward County Detention Center on suspicion of second-degree murder and use of a weapon to commit a felony.
Polcyn remained there Friday, but hadn't yet been charged.
You have free articles remaining.
In an affidavit to obtain a search warrant to look for evidence, Borges said witnesses told deputies that the incident started with an argument in the basement, which led to a physical fight.
She said Polcyn's brother, Zach Mickey, said that Jones had gone up the basement stairs and into the attached garage wanting Polcyn to fight him. But Jones struck Mickey first, according to Mickey. He and two other witnesses, one of them Polcyn's wife, said Polcyn had tried to break up the fight, using a pool cue in an attempt to push Jones off his brother.
Borges said when the fight between Jones and Mickey moved into the yard, Polcyn went into the house and came out with a knife and allegedly stabbed Jones, according to witnesses.
Seward County Attorney Wendy Elston said the autopsy was completed Friday morning, and she anticipated getting a preliminary report soon.
Polcyn's bond was set Thursday at $500,000. He is set for arraignment Jan. 15, if charges are filed.
Elston said the Seward County Sheriff's Office and the Nebraska State Patrol have been working extensively to gather information, interview witnesses and obtain evidence.
"My office will review all the details to determine charges and determine if the homicide was justifiable," she told the Journal Star.