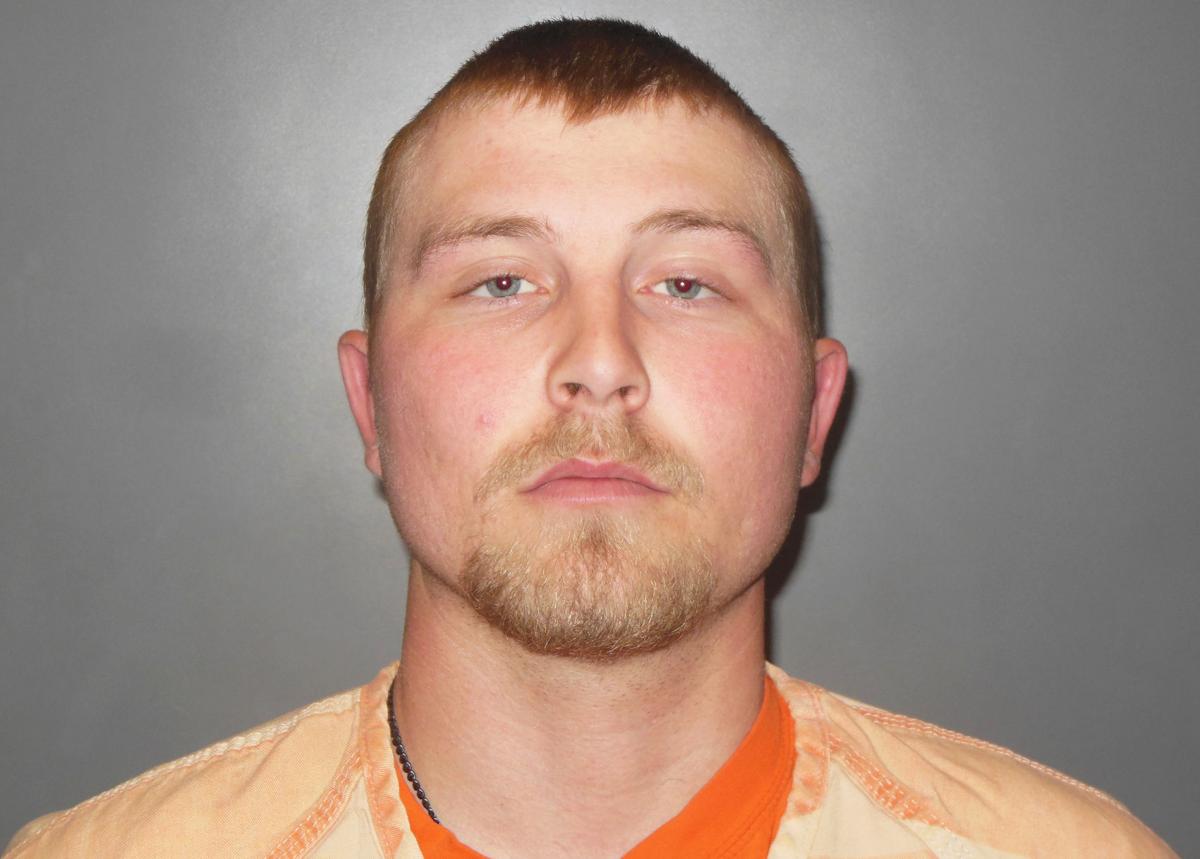 A 26-year-old Lincoln man was sentenced to up to three years in the Nebraska State Penitentiary for violating the terms of his probation in the Dodge County District Court Monday.
Derek J. Roth was sentenced to one to three years for one count of possession of a deadly weapon by a prohibited person, three years for another count of possession of a weapon and one year for domestic assault to run concurrently.
Roth's case started on Feb. 14, 2018, when Fremont Police Department officers responded to a report of an assault at a north Fremont hotel.
The reporting party said she had left North Bend with Roth, who was upset at her. After the two got into an argument, Roth grabbed the woman by the face and pressed her head down to keep her quiet.
The hotel contacted the room and told them to keep the noise down or they would call the authorities. The woman then went to the lobby and called the police, scared that Roth would use a gun he kept with him.
While frisking Roth at his vehicle, officers found a pistol, brass knuckles and an 8-inch knife inside his car.
On March 22, 2018, Roth pleaded no contest to the three counts, and on May 29, 2018, he was sentenced to 30 months of intensive supervised probation.
However, Roth was arrested on Feb. 19, 2020, in Lincoln for terroristic threats and use of a weapon to commit a felony. He was also cited for domestic assault and criminal mischief.
The reporting party said that Roth had assaulted her on a regular basis and estimated that he had told her he was going to kill her about 20 times since the beginning of the year.
After a motion was made to revoke his probation, Roth appeared in court on March 30, 2020, and his bond was set at $50,000. He was also arrested on May 21, 2020, for assault in Lancaster County.
On March 1, Roth admitted to the violation after initially filing a writ not guilty plea and was found guilty by Judge Geoffrey Hall.
As part of his sentencing, Roth was given 83 days of credit previously served. Hall ordered Roth's sentence to run consecutive to his Lancaster County case.
In other district court news on Monday:
Bradley D. Carlson, 37, of Fremont pleaded guilty to operating a vehicle to avoid arrest and driving under the influence. On Jan. 10, FPD officers clocked Carlson driving a vehicle traveling at a high rate of speed in east Fremont. Carlson made eye contact with law enforcement asking him to pull the car over before speeding off. The ensuing chase resulted in Carlson being blocked off in a cul-de-sac, but he continued to flee before hitting a bump and exiting the vehicle. After officers smelled alcohol on him, Carlson failed a preliminary breath test and blood draw. Carlson initially filed a writ not guilty plea to the charges before withdrawing them in court. As part of Carlson's enhancement hearing, Deputy Dodge County Attorney Emily Beamis presented evidence that the DUI was a third offense for him. Hall found Carlson guilty, ordered a PSI and set his sentencing for Oct. 25.
Richard R. Clausen, 58, of Bennington pleaded no contest to failure to stop and render aid and a DUI. On March 30, Dodge County Sheriff's Office deputies responded to a car accident. They were told by witnesses that a car hit another car, causing it to go into a ditch, leaving the driver with a neck fracture, brain damage and other injuries. A witness followed the driver of the other car home before they were identified by local authorities as Clausen. After being placed into custody, Clausen failed a PBT. Although he initially filed a writ not guilty plea, Clausen withdrew it to make his new plea in court. Hall found Clausen guilty, ordered a PSI and set his sentencing for Nov. 1.
Matthew O. Andersen, 27, of Fremont pleaded guilty to possession of a controlled substance. On July 24, a DCSO deputy made contact with Andersen, who had a warrant out for his arrest. After placing Andersen under arrest, the deputy found a small baggie of methamphetamine in his pocket. Beamis said Andersen's plea deal included having his county court case dismissed. As part of Andersen's plea, his attorney said he would apply for the Dodge County Adult Drug Court. Andersen's attorney also asked for a bond review, saying that his client had no history of violence and needed to be with family and obtain a substance abuse evaluation, but Beamis said he had five prior failures to appear, including one in 2020. Hall denied the motion, found Andersen guilty and ordered a PSI. He set his sentencing for Oct. 25.
Jason L. McGoveran, 37, of Loop City admitted to violating the terms of his probation. On Sept. 28, 2020, McGoveran was sentenced to 30 months of ISP for possession of a deadly weapon by a prohibited person. A motion to revoke his probation was made after he failed to appear during a home visit and stopped reporting to drug testing on April 20. A letter mailed to McGoveran on May 5 was also sent back as it was not deliverable. Hall found McGoveran guilty, ordered a PSI and set his sentencing for Oct. 12.
Rodney R. McCombs, 59, of David City had his bond lowered from 10% of $750,000 to $500,000. McCombs is facing charges of first-degree sexual assault of a child, child abuse and habitual criminal. McCombs' attorney said his client had recently lost his job as the case had been going on for more than a year due to the Nebraska State Patrol's investigation. He said his client has kept in contact with him and didn't feel McCombs was at risk of fleeing. Beamis opposed the reduction, citing the severity of the case and McComb's two previous convictions. Hall approved the reduction and ordered McComb to work or seek work and obtain a substance abuse evaluation. He also said McComb must avoid alcohol, drugs, electronic devices, contact with the victim and unsupervised contact with minors. McComb's status hearing is set for Sept. 20.