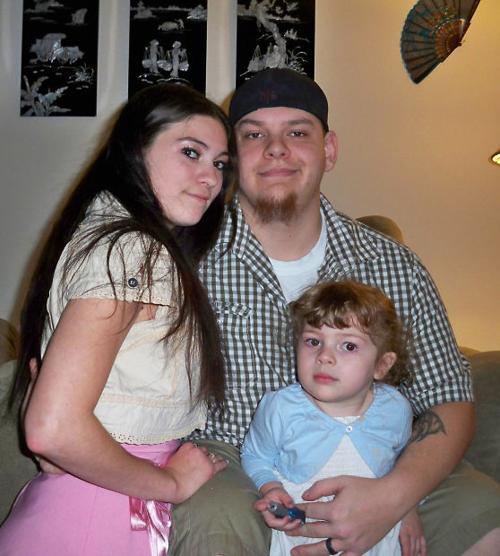 The 5-year-old was always full of energy, her mother Kristy said. When she wasn't playing or reading to her father, Marcus, Kristy said Katie could be heard belting out her favorite Barbie songs.
She would even make up her own songs, humming them along as she walked through the house.
"She was absolutely full of energy," Kristy said. "Anything that was full of color and had loud noises interested her."
The family was excited to see their firstborn begin her educational career. Katie was set to start kindergarten in 2014. With back-to-school shopping and registration complete, Katie was set to hit an important milestone in her young life.
However, she never made it to the classroom.
Katie died after contracting H1N1, a novel influenza virus that circulated throughout the country and world. The virus reached its height in 2009, where it was declared a pandemic and resulted in more than 60 million cases and 12,000 deaths in that year alone.
Now, the family's second daughter, Anna, is preparing to begin kindergarten in the middle of the COVID-19 pandemic.
Swift and unexpected
Katie's battle with H1N1 blindsided the family. Kristy remembered Katie first showing signs on a Sunday, two days after the family had registered their daughter for kindergarten.
"She had a little bit of a headache before she went to bed," Kristy said.
By Monday, Katie was vomiting early in the morning.
"I got up with her early and I brought her stuff to settle her tummy down and I tucked her back into bed," Kristy said.
Katie complained of headaches throughout the day, but what Kristy remembered the most about the day was the amount of time her daughter slept.
"She just slept and slept and slept and she wouldn't wake up to eat lunch, she wouldn't wake up for snacks, she wouldn't wake up for her movies," Kristy said. "She just wanted to sleep, and we figured that was probably the best thing for her."
On Tuesday, Kristy took Katie to home daycare while she went to work. Halfway through the day, Kristy said she called to ask how her daughter was doing.
"I checked up with [the home daycare] halfway through the day and I said, 'how is she doing,' and she said Katie was sleeping a lot and she hadn't really woken up to eat anything," she said.
After hearing that Katie's condition hadn't improved, Kristy set up a doctor's appointment immediately.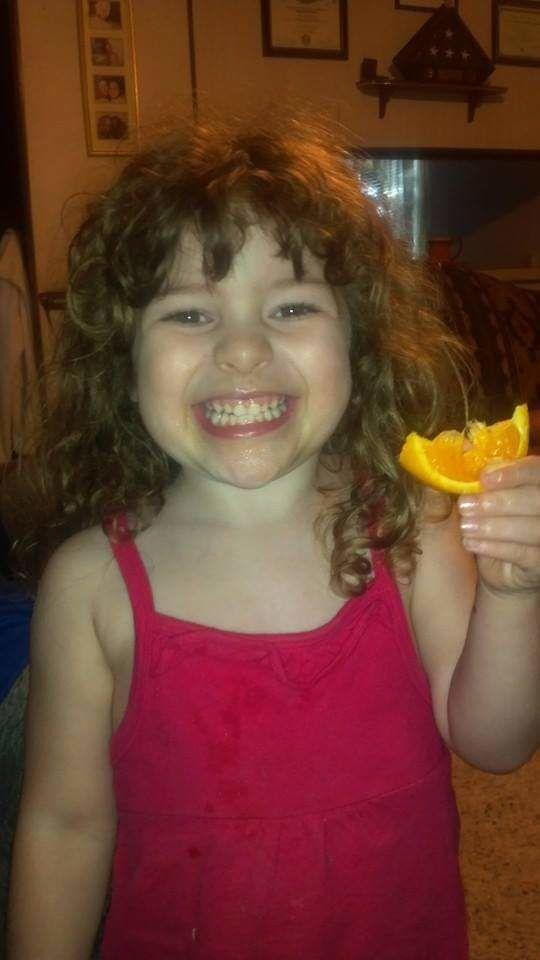 Kristy told the doctor that her daughter had been lethargic and "wasn't feeling quite right." She remembered the doctor struggled to get any amount of blood out of her daughter's finger for blood work.
"I remember that they almost said that 'if this didn't work, we'll do a flu swab, but I'm pretty sure that that's what it is. You can just know, kids, they get the bug, they get over it, let her go home and sleep. That will be the best thing for her," Kristy said.
Leaving the doctor's office, Kristy said Katie told her that her legs hurt and that she didn't want to walk. Kristy dropped her daughter back off at home daycare while she finished up the last hour of her shift.
After picking Katie up from daycare and returning home, Katie's leg pain persisted.
"She couldn't walk up the stairs," Kristy said. "I had to pick her up halfway up a flight of stairs to carry her inside."
That is when Kristy realized her daughter had something more serious than a flu bug.
She set her daughter down, left the room and called her mother.
"I said: 'Mom, I don't know what's wrong but she's not listening to me. She's not hearing me, she's not responding to me," Kristy said.
Kristy said she hung up the phone on her mom, called 911 and returned to check on Katie.
By the time she had returned, Katie was gone.
The family didn't learn that Katie was battling H1N1 until after her death. Her official cause of death was heart failure.
After researching the effects of the virus, Kristy said she found similar situations where children were initially diagnosed only to pass away shortly after.
" ... They started discovering that it was the reaction of sepsis," Kristy said. "The body became so overwhelmed by the virus that they would go into shock. If you don't know the warning signs, you'd think they're still just going through the normal things you just saw the doctor for, when really they have a plethora of new issues that are more imminent."
Kristy said there was never a moment where she believed that what her daughter was fighting was fatal.
"I had that feeling in the back of mind that if I could just get through that moment, it would be fine," she said.
Starting over
Kristy was 18 weeks pregnant with Anna when Katie died. She said there was a moment after her daughter died where they realized the family would have to begin again.
"You have that moment where you realize that the little baby you're going to have isn't going to come out a 5-year-old ready for kindergarten," she said. "That moment was very, very hard to realize that we weren't just going to go back to having a 5-year-old in kindergarten. We had to start over."
Kristy said she found out their next child would be a girl around the time Katie was battling H1N1. She tried to break the news to Katie.
"At the time she was tired," Kristy said. "She didn't quite understand."
Anna's first five years haven't come without struggles, either. Kristy said she had a difficult pregnancy and had to go into labor multiple times before being put on bed rest.
After she was born, Anna immediately was in a fight for her own life.
"It was a struggle trying to keep Anna," Kristy said. "Right away, she wasn't crying, she was tired. So, we did spend a few days in the NICU."
Fortunately, everything else was fine and Anna didn't suffer any long-term health issues.
"Now, she's fantastic," Kristy said.
Anna is the family's everything. Kristy said she's all that made Katie special, but she's also her own person.
"We know that she's not Katie," she said. "Anna is very much her own bubbly little person, but it's really nice to see the similarities that are there."
Anna is a natural singer and dancer, just like Katie. The similarities are consoling for the family.
"It's so comforting just to see that's she's naturally drawn to the same types of things," Kristy said. "On one hand, we watch Anna as she grows and we feel the similarities between her and Katie, but now that she's older than Katie, it's like we're getting glimpses of what Katie never got to be at the same time."
Now, Anna approaches the milestone Katie never got to experience: the first day of school.
Kristy said the family is excited to see their daughter reach the milestone. For them, the first day of classes will be healing.
"If we could just get past that, we would have gotten past something that we've never gotten past before," she said. "We were looking forward to using this kindergarten year as healing and learning. We were so excited just for the year in general and what it represented."
Uncertainty and frustration
The COVID-19 pandemic has muddled what was supposed to be an important year for the Rinke family.
Facing the pandemic has placed an additional burden on the family as they grapple with the decision to either send their daughter to school or keep her home.
"You add COVID-19 to it, and it's a whole different ball game," she said. "I just feel like this is the exact same game of 'Jumanji' that I played before and I don't want any part of it."
The memory of what Katie went through remains in the back of Kristy's mind.
"To have that fear be out there in reality and it's even bigger than before and even more wide-scale than it was before, you just start to get to the point where you're like 'I've done this before and I'm not going to do this again,'" Kristy said.
Fremont Public Schools will move forward with in-person classes at all grade levels on Aug. 11. Classes will include several modifications in an attempt to mitigate the spread of COVID-19.
Those modifications mandated mask usage in most FPS facilities, with some exceptions, along with enhanced screening measures and a virtual learning component for families who choose to keep their kids at home.
For Kristy, the school's plan left her feeling frustrated.
"I feel like I'm surrounded by parents and teachers who are anxious, who have questions that are not being answered," she said. "We're being pushed and patted on the head with 'No, we have a plan, let us release our plan' and then I read the plan and it essentially says it's going to go on as normal until it hits the fan. That's not good enough."
One of her chief concerns is the possibility of exposure for not only her children but for herself.
Following the pregnancy with Anna, Kristy gave birth to her son, Daniel. Six weeks after that pregnancy, she experienced chronic hives, which led to a three-year lupus diagnosis.
Marcus also has two other children from his first marriage who are in high school.
"I wouldn't be able to see them for the rest of the school year, because I'm high risk," she said. "I have to keep myself protected and I don't think that the schools are taking these things into consideration when they make this decision."
Dr. Mark Rupp, chief of infectious diseases at the University of Nebraska Medical Center, said any parent's concern about sending their child back to the classroom in the middle of the pandemic is validated.
"It would be very natural for parents, even without their history, to be concerned about their child's welfare in the midst of the pandemic," he said.
If there is any level of consolation, it can be found in the fact that current data suggests that COVID-19 doesn't seem to be as severe as H1N1.
"The data suggests kids are less likely to get infected," Rupp said. " ... If you're just playing the odds and numbers, kids are more likely to do better and are more likely to have mild or no illness, but it's no guarantee."
Rupp said the safest way for schools to open for the upcoming year is to combat the transmission of COVID-19 at the community level.
"If we have low transmission rates in the community, that makes going back to school so much better," he said.
FPS Superintendent Mark Shepard said the school has taken a number of different issues into consideration and has relied heavily on the guidance of Three Rivers Public Health Department.
"Obviously, we're very sorry for their loss," he said. " ... The blueprint outlines a plan for safely opening school. In the blueprint is virtual learning for parents who are not comfortable sending their kids to school."
As a stay-at-home mom, Kristy said she will have the opportunity to do virtual learning. While that might mean some added safety for her daughter, Kristy said she is worried about social effects Anna may experience by missing out on kindergarten.
" ... That's where they meet their lifelong friends," she said. "That's where they build relationships and social skills and I just don't feel that she's going to be able to build that through a computer."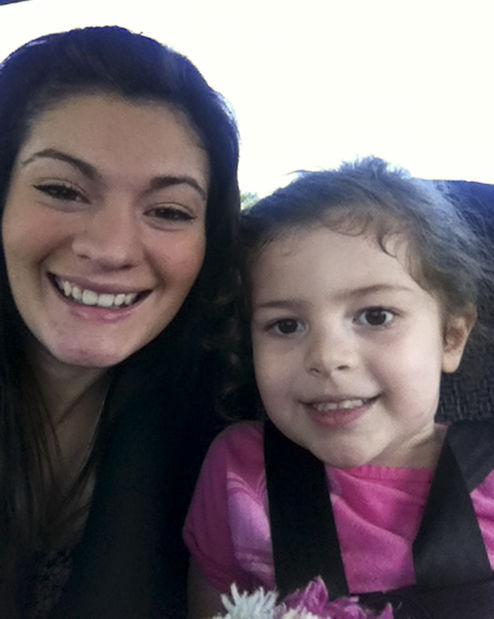 She's also worried about the change of pace her daughter may see as she transitions from an at-home environment to the classroom.
"I'm worried about the pace, about her not catching up when she goes into first grade," Kristy said. "I'm sure next year there will be some amount of adjustment for this year just with how crazy it's been, but I worry about the home school pace, too."
Rinke said she isn't trying to put down parents who will send their children back to the classroom for the upcoming year, she just wants parents to know that there are options available for them if they aren't comfortable sending their kids to the classroom.
"It's not going to be the issue for them that it is for me, but I don't want to come across as trying to put other parents down for sending their children back," she said. "I know that we all have a very hard decision to make individually in this process."
Moving forward
Anna knows about the sister she never got to meet.
Kristy said she likes to share what she knows about Katie. Some days, it can be a little more sensitive than others, but Anna will remember her sister.
Kristy said that is important to her.
"She talks about Katie all the time," she said. "She knows she had a sister named Katie and she knows what happened. She knows that she has some of Katie's toys and things."
It is important to Kristy that Anna learn about her sister early on in her life. She said it will be easier for Anna to grow up knowing about her sister's life.
"It's OK that Katie was here and it's OK that we talk about it," she said. "I don't want her to feel less happy and I don't want her to grow up with us never talking about it."
As the family moves forward into the new school year, Kristy knows there will be plenty of unknowns.
"That's difficult," she said.
Her goal as a parent will be to collect as much information as possible to make the most informed decision for her children.
"That's at the bottom step of each decision we make," she said. "My bottom line is to do whatever it takes to keep my child alive."
Be the first to know
Get local news delivered to your inbox!