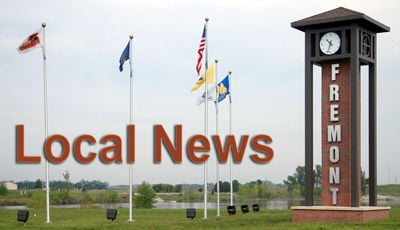 Several area schools provided weekly updates on positive COVID-19 cases on Friday.
A Friday Fremont Public Schools press release confirmed that three students tested positive for COVID-19. One staff member tested positive for the virus, according to the latest report.
The four positive tests brings the district's total to 13 since FPS first began self-reporting cases in early August.
An additional 30 students and five staff members are currently not in school due to quarantine.
The District also released the current enrollment numbers for students participating in the district's virtual learning environment; 746 students are enrolled in the virtual school option — which represents approximately 15.61% of the overall student enrollment of 4,778.
Students are able to transition in or out of the virtual learning program at any time, according to the press release.
"It has been a great tool that has afforded families choice during the pandemic," Brent Cudly, coordinator of virtual learning, said in the press release. "Some have temporarily utilized the program when they or family members have tested positive or have needed to quarantine due to exposure, others have used it to protect themselves or family members who are immune compromised."
FPS will not have classes on Oct. 13 due to a teacher workday. The workday was approved by the school board during its Monday meeting.
Teachers will use the day to work on lesson plans for its learning management systems, SeeSaw and Canvas, in order to continue delivering lessons in-person and online.
FPS also notified families on Friday that the United States Department of Agriculture (USDA) approved free breakfast and lunch for all students starting on Sept. 21.
No meal charges will be made to a student's account through Dec. 31, or until the district is notified by the USDA that the funds have been depleted.
Three Rivers Public Health Department will have a Flu Shot Clinic at Fremont Middle School from 4-6 p.m. on Oct. 7 for students and families. Masks are required for all individuals 2 years and older.
Midland University reported 14 positive cases this week, a slight decrease from the 17 positive cases the university reported last week.
This week's update brings the university's update to 39 since it first began self-reporting positive cases on Aug. 28.
North Bend Central Public Schools reported that two coaches and a high-school student tested positive for COVID-19 on Sept. 16.
A letter discussing the positive tests informed students and parents that the Corornavirus Committee of the Board met and noted that temperature checks at the high school would begin.
All athletes involved with the teams of each coach were sent home for the day following confirmation of the positive test, according to the letter.
Be the first to know
Get local news delivered to your inbox!