Laura England-Biggs understands the critical need for a library in a community.
England-Biggs is interim director at Keene Memorial Library in Fremont. In this role, she continually sees students, job seekers and workers who depend on the local facility.
"We are reaching out to serve not only those who want to use the library, but those who need to use the library — those folks who don't have internet or a computer at home that works and need access for job searching, for homework — for even working from home. Some folks come in with laptops and do their work from home at their second home, which is the library," she said.
These are a few reasons why England-Biggs is pleased that the Fremont Area Community Foundation has awarded a $100,000 grant to the library for its expansion project.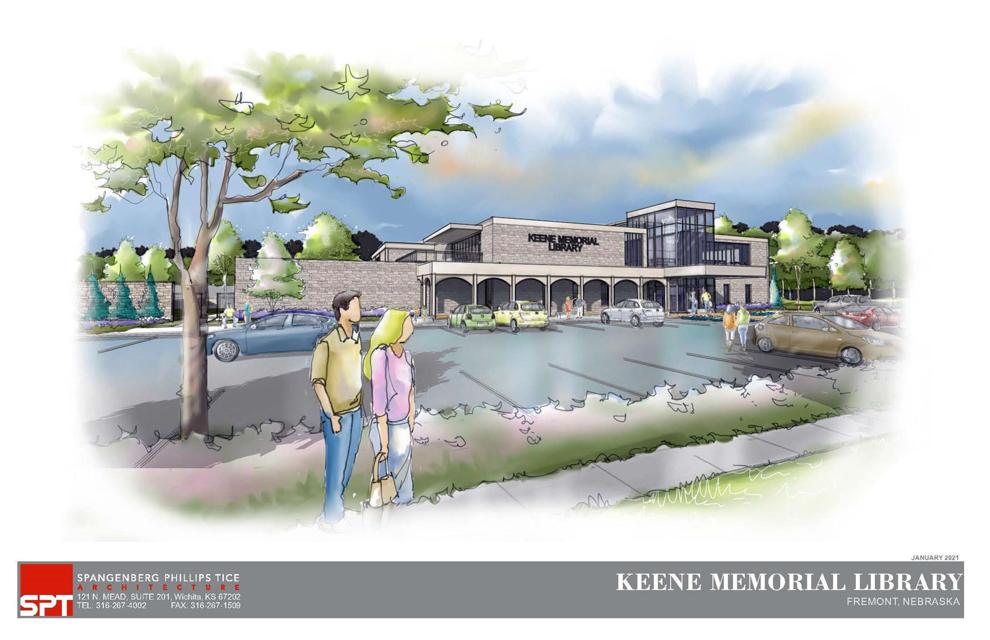 "For the Fremont Area Community Foundation, this reflects one of our larger grant awards," said Melissa Diers, executive director. "We felt it was important to support this project — especially at this level, because our public library serves as a community hub for the Fremont area and it has been for over 100 years."
Diers believes those who don't regularly visit the public library aren't aware of the important role it plays not only as a source for reading materials, but for technology, research and programming.
"A healthy community needs a healthy library," Diers said
Diers believes a library provides people, who don't have computers or internet access, with technology they need to connect to the world.
"Public libraries have really embraced the role they can play to leveling the playing field," she said.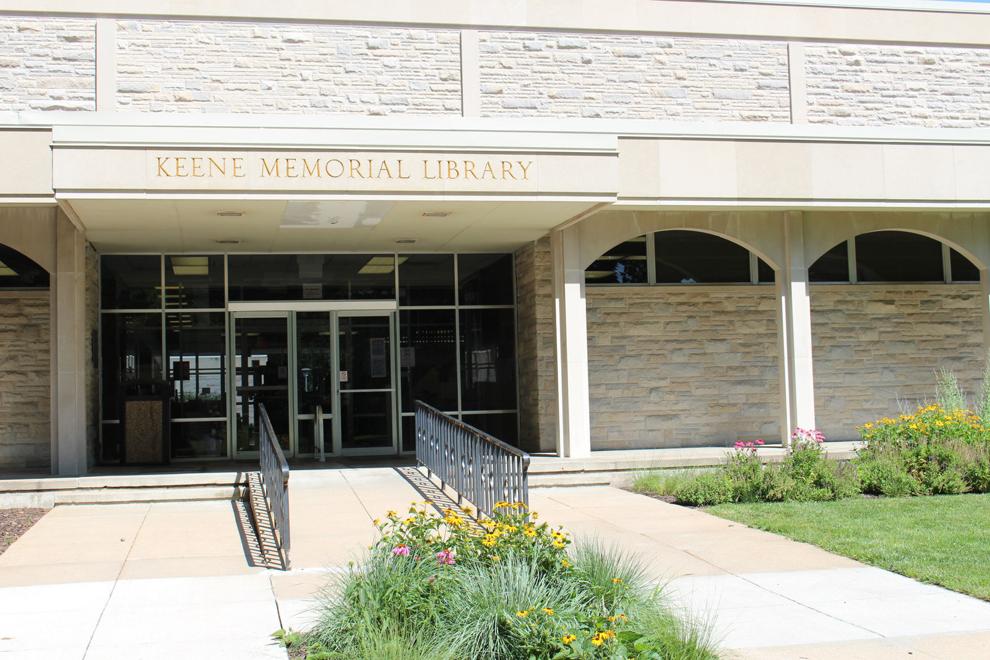 England-Biggs said the library has computers, internet and Wi-Fi and mobile Wi-Fi hotspot devices which can be checked out.
"It's a portable Wi-Fi that you can take home and use for three weeks," she said.
The library has books, movies and music which can be checked out, too.
"We have online resources to help with homework and research. If we don't have it, we need someone to ask us for it and we can try and get it," England-Biggs said.
In addition, the library has homebound services, taking books to individuals in their homes and to nursing homes so people don't have to go out into the cold to get books.
Although programming is limited due to the COVID-19 pandemic, England-Biggs said the library offers Storytime for children via Zoom on Friday mornings and a book club for adults that meets on the third Thursday of the month.
Keene also offers a "Book-a-Librarian" service.
"You can book time with a librarian, who spends that one-on-one time helping you with your information need," England-Biggs said.
Many library patrons have gone forth to make a variety of accomplishments.
England-Biggs said she's seen people who've become teachers, daycare workers, journalists and those who've gone on to become the first in their family to become college-educated.
Some of these people began coming as little children to Storytime at Keene.
England-Biggs also cites statistics that shows the need for libraries.
About 3,100 (24 %) of the 12,507 households in Fremont don't have internet in the home, states the National Center for Educational Statistics Dashboard 2014-2018.
Approximately 2,500 households are living below the poverty line or receiving assistance (food stamps or SNAP benefits).
Keene library has approximately 8,500 card holders. England-Biggs believes many of these folks don't have a computer at home — or if they do, they can't afford reliable internet service for students to use when completing homework.
In a 2018 national survey, Pew Research organization stated that about 17% of teens ages 13-17 said they had no internet access available at home.
What if there weren't a library in Fremont?
"We would have a community that is starved for information," England-Biggs said.
Funds are being raised for the Keene library's renovation and expansion.
"Libraries have the challenge — as all businesses and organizations do — of evolving to meet the needs of society over time and this campaign is the next step in that for Keene Memorial Library," Diers said.
The current library at 1030 N. Broad St., will be remodeled and new library areas will be designed to flow into the older building.
Plans are to have meeting rooms equipped with technology and separate adult, teen and kid areas, space for entertainment and educational events.
The library has a goal of developing a small business center, where it helps local businesses with free resources and programs focused on developing and maintaining small businesses.
Other plans include updating existing elevators, shelving, counters, computers, entryways, workspaces, bathrooms and infrastructure to make the building easily accessible and to add more than 20 parking spaces outdoors.
Fremont voters approved issuing bonds of $2 million for the project in May 2018.
Most of the library expansion will be funded through private donations and grants.
England-Biggs appreciated the FACF's grant.
"It really helps us set the path for our fundraising," England-Biggs said. "It shows that we have community support to move forward."
Diers cites a quote by long-ago library benefactor Andrew Carnegie who said, "A library outranks any other one thing a community can do to benefit its people."
She said a library's role is a powerful one and is as relevant — if not more so — today as it has ever been.
"As a community foundation, we exist to enhance the quality of life in the Fremont area and the Keene Memorial Library is an important partner in that endeavor," Diers said.
Diers noted something else.
"We made our commitment in the hopes that others would join us in supporting this community asset and we hope that the level of support we're providing demonstrates the important role Keene Memorial Library has for our community," Diers said. "An appealing aspect of this project is this is one of those grants we're confident will touch many lives for many years."