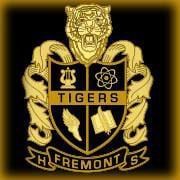 Fremont High School
Following is the second quarter honor roll for Fremont High School. This list includes students in grades 9-12. For a student to be eligible they must have earned a GPA of 3.75 or higher.
You have free articles remaining.
Grade 9: Harlie Allgood, Joel Barcenes, McKenna Barker, Jordan Baumert, Zachary Bean, Josie Bell, Makayla Belmont, Karla Beltran, Emma Benson, Katie Bertram, Abigayle Bigsby, Henry Bishop, Nicholas Bloemker, Ethan Bogenreif, Morgan Boothe, Mercedes Booze, Harley Boutard, Molly Brester, Lauren Brittenham, Jacob Broeker, Luis Carrera, Norma Castellanos Nuno, Franklin Castro Garcia, Marcus Chase, Ana Chavez Alvarado, Alexia Christ, Connor Christ, Emma Constance, Ella Cooper, Hudson Cunnings, Jackson Cyza, Magdalena De La O, Catheline Dela Sancha Morales, Itzel Diaz Mercado, Keaton Diaz-Reed, Samuel Dubbs, Abigail Farkas, Denver Fincham, Jacilyn Foster, Carter Franzen, Coulter Fritz, Charlie Frost, Brandon Gallo, Crystal Gama Acero, Areana Garcia, Kristal Garcia-Cerritos, Monique Garza, Ean Goodrich, Lily Gray, Madison Grosse, Kale Gustafson, Peyton Harman, Evelin Hernandez Lobato, Noe Hernandez-Castellanos, Elizabeth Hesman, Danica Holt, Hannah Hughes, Cameron Indra, Bailey Ingalls, Chris Jimenez, Kallie Johnson, Liam Jost, Rutilia Juarez Gonzalez, Kaden Karnatz, Delaney Karr, Jackson Kiefer, Marissa Klevemann, Madison Klima, Jenna Knuppel, Michael Kramer, Hannah Kruger, Sheyli Leon-Calderon, Peyton Lockhart, Ava Long, Carlos Lux Ramos, Caris Lynch, Johana Macias, Banessa Magana Hernandez, Devin Mark, Kessandra Martin, Maiya Masters, Austin Mattson, Margaret McClain, Mackenzie McDermott, Parker McInroy, Allison Merrill, Derrick Meyer, Bethany Miller, Joel Molzahn, Leslie Monarrez Ayala, Britney Montante Gonzalez, Roberto Morales, Analy Moreno, Jozshua Nelsen, Sandra Nolasco-Castrejon, McKenna Olson, Jariel Ortiz Garcia, Ashley Pablo Raymundo, Fernanda Parra, Faith Peatrowsky, Kylie Pemberton, Brandt Phillips, Tomasa Pol Ajanel, Jose Portillo Romero, Landen Prendergast, Kolby Radford, Lilly Ramirez, Cade Rasmussen, David Ravanales-Gomez, Brayden Reeder, Bryce Reeson, Vera Rise, Edwin Rivera Jr., Leonardo Rivera-Aguilar, Colby Robinson, Maria Roblero Escalante, Alexander Romero, Carlos Salas, Ashley Salgado-Cisneros, Kimberly Salguero, Logan Schram, Will Schulz, Jessa Seely, Emmalee Sheppard, Cameron Show, Amanda Smith, Heather Smith, Kiera Spilinek, Faith Steffen, Natalie Stinemates, Caleb Sund, Jennifer Tenney Sierra, Elijah Teri, McKenzie Thayer, Ciera Timm, Emma Tucker, Rebekah Voss, Caleb Wagner, Whitney Walling, Hayla Widick-Oluyole, Derek Williamson, Braeden Willnerd, Abigail Wimer, Ava Woods, Mason Young, Amayrany Zamora, Diego Zarate.
Grade 10: Justin Acuna, Laura Alonzo Tzunux, Marleni Alonzo-Lopez, Juan Alvarez, Amara Baker, Tyson Baker, Diana Bautista Revilla, Sidney Bourek, Macy Bryant, Adriana Campos, Saul Contreras, Grace Cruise, Keithen Cudly, Elli Dahl, Lucy Dillon, Selbi Dovletova, Hadeley Dowty, Jennifer Escobar-Servin, Elise Estudillo, Madison Everitt, Grace Farkas, Mason Filter, Ernesto Flores, Luke Follett, Kendal Freeman, Francisco Garcia Jr., Michayla George, Tania Gleason, Juliana Godinez, Ainsley Goebel, Karley Golladay, Emma Hanson, Kayley Harrington, Marina Harrison, Emelin Hernandez-Castellanos, Henry Hiebenthal, Yukina Higashi, Izamar Hinojosa, Ellah Hofer, Miriam Huss, Ty Jager, Karsen Jesse, Raymundo Juarez Carnic, Rolando Juarez-Vicente, Kamrin Kavan, Isabella Keaton, Mackenzie Kinning, Mackenzie Kirby, Mia Knigge, Jackson Korman, Bethany Lackey, Jonathan LaDay, Avry LaFavor, Kelley Lebahn, Mason Limbach, Marcos Linarte Garcia, Payton Lyons, Sinahi Martinez Rodriguez, Taylor McCabe, Skylar McDuffee, Talia McInroy, Gabriela Mercado Guerrero, Kaden Meyer, Brady Millard, Nolan Miller, Mia Molzahn, Lucas Montepeque, Micah Moore, Janice Nelsen, Sierra Nelson, Hailey Newill, Lillianne Newill, Jennifer Ochoa, Dejah Olsen, Kelseigh Olson, Matthew Ondracek, Morgan Ondracek, Karen Orellana-Aragon, David Ortiz Guico, Jeannette Peterson, Josie Pettis, Kylie Phillips, Lillian Prendergast, Samantha Pruss, Allison Ramirez, Martha Ramos Alonzo, Megan Rayl, Tyler Rayl, Jaiden Rensch, Hunter Rich, Courtney Roberts, Jacob Santora, Eleanor Schiemann, Mallory Schleicher, Julianne Schmidt, Devon Shallberg, Sarah Shepard, Carter Sintek, Jaidyn Smith, Emma Sorensen, Sky Stadt, Braden Taylor, Thalia Tenney Sierra, Shelby Tracy, Ashlynn Tucker, Pusachaya Unruen, Rowan Van Osdel, Lily Vaughn, Kimberly Vicente Gonzalez, Nohemi Vicente Loarca, Jesus Villasenor Garcia, Micah Vincent, Mia Wagner, Breena Walkenhorst, Brady Walter, Carter Waters, Brok Wentz, Grace Williams, Shalome Worthy, Madalyn Wusk.
Grade 11: Sarah Acker, Lazara Acosta Valdivia, Samantha Allgood, Sydney Arps, Oscar Avila, Sydnee Barnes, Hannah Baxa, Alexis Bazer, Brady Benson, Alexander Berry, Alexander Bigsby, Haley Bogenreif, Grace Burns, Emily Castillo, Chelsea Cerda, Amaru Cook, Jack Cooper, Alexandro Cortez, Tyler Downey, Shannon Engel, Tawnie Escamilla, Callahan Eyler, Dallas Fincham, Reese Franzen, Kevin Fuentes Magana, William Furnas III, Ryan Gallo, Stephanie Garcia Barajas, Melissa Garcia, McKenzi Geaghan, Dawson Glause, Boone Gray, Emma Grosse, Tristin Hansen, Caitlyn Hanson, Haley Harms, Mara Hemmer, Brennan Henderson, Hannah Henderson, Dahlia Hernandez Leyva, Siana Hernandez-Lango, Evan Hoffschneider, Jessica Holcomb, Charles Janssen, Derek Johnson, Katelyn Johnson, Madeline Jones, Hayley Kohl, LeAnne Krueger, Montana Kumm, Alexandra Lamme, Cole Macaluso, Daisey Madora, Jaden Mark, Elijah Martinez, Madison Martinez, Yalier Matos Rolon, Anna Medina, Elijah Merrill, Hannah Meyer, Amber Millard, Shane Miller, Grady Moeller, Kayla Monaghan, Nicolas Morales-Loe, Emily Nau, Taylor Nelson, Maggie Norris, Emma Novotny, Meghan O'Brien, Ingrid Ornelas, Nathan Osness, Jasmine Parr, Alejandra Pena, Cooper Phillips, Zadie Pishna, Kathryn Ramig, Daisy Renteria-Canales, Conner Richmond, Jorge Rivera Romero, Holly Robinson, John Russell, Jeniffer Sandoval Monroy, Galilea Santillan, Ashley Saravia-Mejia, Logan Schlautman, Noah Sorensen, Carly Stewart, Tristan Thurlow, McKayla (Mick) Turner, Yenifer Umana Alvarez, Avery Upchurch, Jesus Vazquez Velez, Owen Wagner, Alyssa Walters, Hannah Wilson, Sarah Wilson, Rachel Wolfe.
Grade 12: Ryan Acuna, Jessica Alcorn, Dalton Andera, Micahela Armenta, Trevor Astle, Iyala Barnes, Jacen Barrick-Morris, Hannah Bates, Koarah Bearden, Caitlyn Beecher, Cami Bisson, Jackson Bixby, Turner Blick, Andrew Blocker, Samantha Bobbett, Kenan Brodd, Deven Brown, Lance Brown, Maxwell Brown, Steven Buer, Kyle Camenzind, Tiffany Carnahan, Michel Carranza Bernal, Heidi Cerritos Jerez, Sergio Chavez Morales, Michelle Craig, Liliana Cudly, Melody Davis, William Durand, Ellee Egr, Maycee Fagan, Leah Fitzke, David Garcia, Katelyn Geaghan, Ainsley Gerten, Emily Giese, Alexandra Glosser, Sydney Golladay, Alysa Grummert, Jasmin (Jaron) Guel, Glendy Gutierrez Tomas, Hope Hansen, Morgan Hansen, Jovany Hernandez Corona, Lily Hinkel, Liberty Jensen, Cole Johnson, Travis Johnson, Hollianne Jokumsen, Morgan Kalisek, Kaylee Kavan, Marlee Kjeldgaard, Destiny Klanecky, Jonathon Kment, Isaiah Koci, Julia LaDay, Kaitlynn Leffler, Samantha Lockhart, Alondra Lopez, Roxy Lopez, Melissa Lugo, Katerin Magana, Alexa Mahnke, Hannah Maly, Brisa Marquez, Alexa Marsh, Taylor Martens, Avery Martin, Taylar Masters, Jorden Mayer, Jocelyn McDermott, Brady McManus, Keegan Menning, Chloe Miller, Natalie Miller, Kelsey Mitzelfelt, Kolbe Moore, Mason Moore, Jesus Morales-Sanchez, Kloee Morgan, Katelyn Morton, Rylee Mumford, Carter Newill, Olivia Nolan, Annahi Nolasco, Claudia Ordonas-Gonzalez, Eduardo Parra, Jacie Pelikan, Hannah Perry Nelson, Abigail Prado, Sarah Prall, Mack Prince, Madison Pritchett, Aura Pu Grave, Nathanuel Radley, Morgan Raue, Matthew Rayl, Seth Redding, Makenzie Rezac, Kade Richardson, Carter Richmond, Makenzie Ridder, Derick Ritter, Corbin Robertson, Brody Robinson, Jackson Ross, Maxwell Ross, Wylie Roumph, Moriah Salts, Jasmine Sanchez, Madison Schleicher, Daniel Shipley, Anthony Siemer, Alyssa Snider, Jazlyn Solares Garcia, Taylor Sorensen, Gabriel Steele, Callie Stewart, Dylan Stone, Anthony Stout, Jennifer Sundquist, Conner Tacner, Alexis Tolliver, Madison Ustohal, Carlos Valdenea, Veronica Vasquez, Sebastian Villagomez, Brandt Walla, Marysa Webb, Grant Westerman, Andrew Wilson, Emma Witte, Georgia Witte, Emma Woods, Olivia Wright, Nathan Wusk.