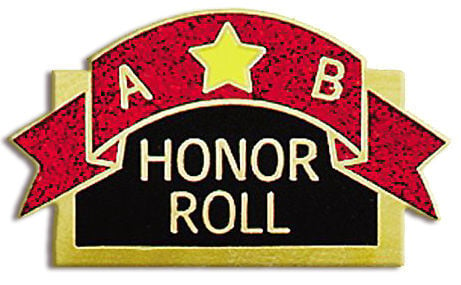 Fremont High School has released its third quarter honor roll.
This list includes students in grades 9-12. For a student to be eligible they must have earned a GPA of 3.75 or higher.
Grade 9: Baylie Anderson, Adolfo Az-Tajiboy, David Barcenas, Lesley Barcenas, Haylee Bates, William Baxa, Zoey Bisson, Annika Boden, Addisyn Brumbaugh, Hannah Bryant, Madelyn Buck, Krystal Calderon Moreno, Johnathan Calfy, Desarhea Carey, Jorge Carrizales Jr., Stephanie Cerda, Gabe Christ, Dakota Coon, Maris Dahl, Michael Dalton, Ayva Darmento, Sadie Davis, Spencer Divis, Ryan Dix, Hunter Eastberg, Evie Estudillo, Alexis Frank, Rylie Freeman, Alexandria Furnas, Diego Garcia, Carlos Garcia-Mendoza, Riley Geis, McKenna Getzschman, Sydney Glause, Alexis Gomez, Sidney Granillo, James Green, Rachel Grenier, Jacob Guel, Tomas Guico Jimon, Kevyn Gutierrez, Paige Hammond, Hayley Hanson, Matthew Hartung, Chloe Hemmer, Emmalee Henderson, Keiry Hernandez Perez, Meah Homan, Mara Huss, Stacy Jaimes-Velazquez, Ismael Jimenez Juarez, Nathan Jones, Yenifer Juarez Ixcoy, Olivia Kaup, Jack Kelley, Caleb Kirby, Hannah Kisby, Mallory Lackey, Bret LaFavor, Arianna Lango, Jenna Larsen, Aveline LeRette, Jocelyn Limbach, Melany Magana Quintanilla, Ana Maldonado, Makenzie Manning, Abraham Manriquez-Rojas, Diego Marez, Chase Marshall, Ayla Matheny, Makenna McGee, Kayleigh McKenzie, Raina Menking, Adarius Mitzelfelt, Armando Monarrez, Alejandra Morales, Madison Mostek, McKenna Murphy, Reise Murphy, Maddox Ortiz, Noah Parra, Katya Perez Alarcon, Martin Perez Gutierrez, Juana Perez Zetino, Sophia Peterson, Jentry Pieper, Angel Pinto Chacon, Ariana Pitterson, Ryan Push, Tyson Queen, Gabriel Read, Yoselin Reyes-Mendoza, Lillyan (James) Richardson, Charles Richmond, Colin Ridder, Michael Rivera Hernandez, Isabella Ruda, Emmanuel Salas, Olivia Schumacher, Landon Schurman, Dayton Schwaninger, Zoey Smallwood, Cheyenne Smith, Maxwell Smith, Elayna Sookram, Chevelle Spracklin, Kyle Stearns, Peyton Styskal, Sarah Taylor, Paige Teut, Erin Tran, Gilberto Trinidad Lopez, Emma Veskerna, Kyra Vicente Gonzalez, Emma Vitamvas, Callie Waters, Aiden Wesemann, Myleigh Weyer, Isaac Williams, Cami Wolf, Selah Worthy.
Grade 10: Bernardo Alfaro, Joel Barcenes, McKenna Barker, Jordan Baumert, Josie Bell, Makayla Belmont, Karla Beltran, Emma Benson, Katie Bertram, Abigayle Bigsby, Henry Bishop, Nicholas Bloemker, Ethan Bogenreif, Morgan Boothe, Harley Boutard, Molly Brester, Lauren Brittenham, Jacob Broeker, Walter Campos, Emelie Canales, Luis Carrera, Alexia Christ, Connor Christ, Ella Cooper, Delanie Coufal, Jackson Cyza, Joscelyn Dake, Catheline Dela Sancha Morales, Itzel Diaz Mercado, Keaton Diaz-Reed, Sara Ehlers, Cadence Fickbohm, Denver Fincham, Carter Franzen, Coulter Fritz, Charlie Frost, Areana Garcia, Kristal Garcia-Cerritos, Lily Gray, Madison Grosse, Emma Havens, Ivy Hernandez, Noe Hernandez-Castellanos, Danica Holt, Hannah Hughes, Cameron Indra, Bailey Ingalls, Kallie Johnson, Liam Jost, Kaden Karnatz, Delaney Karr, Hannah Kellison, Madison Klima, Jenna Knuppel, Hannah Kruger, Caris Lynch, Johana Macias, Devin Mark, Kessandra Martin, Maiya Masters, Austin Mattson, Margaret McClain, Mackenzie McDermott, Parker McInroy, Athziry Mejia Castellon, Tyas Menning, Allison Merrill, Derrick Meyer, Gemma Meyers, Bethany Miller, Jack Miller, Britney Montante Gonzalez, Roberto Morales, Paulo Murrieta Torres, Sandra Nolasco-Castrejon, Taylar Norton, McKenna Olson, Jariel Ortiz Garcia, Ashley Pablo Raymundo, Kylie Pemberton, Kevin Perez, Madison Petersen, Brandt Phillips, Landen Prendergast, Kolby Radford, Cade Rasmussen, David Ravanales-Gomez, Brayden Reeder, Bryce Reeson, Vera Rise, Gage Ritthaler, Edwin Rivera Jr., Leonardo Rivera-Aguilar, Ashley Salgado-Cisneros, Will Schulz, Christopher Schwarze, Emmalee Sheppard, Cameron Show, Heather Smith, Faith Steffen, Grace Stewart, Natalie Stinemates, Caleb Sund, Jennifer Tenney Sierra, Elijah Teri, McKenzie Thayer, Emma Tucker, Landen Voecks, Rebekah Voss, Caleb Wagner, Whitney Walling, Grace Wibbels, Braeden Willnerd, Ava Woods.
Grade 11: Laura Alonzo Tzunux, Kenny Alvarez, Amara Baker, Tyson Baker, Ally Bishop, Grace Blick, Eny Bravo Torcios, Leonard Brester IV, Macy Bryant, Emma Clarke, Grace Cruise, Keithen Cudly, Elli Dahl, Lucy Dillon, Hadeley Dowty, Jennifer Escobar-Servin, Elise Estudillo, Madison Everitt, Tillie Fernau, Mason Filter, Ernesto Flores, Luke Follett, Emma Foster, Kendal Freeman, Francisco Garcia Jr., Michayla George, Tania Gleason, Victoria Godfrey, Juliana Godinez, Ainsley Goebel, Emma Hanson, Kayley Harrington, Marina Harrison, Emelin Hernandez-Castellanos, Grant Hevlin, Yukina Higashi, Izamar Hinojosa, Miriam Huss, Ty Jager, Karsen Jesse, Kayla Johnson, Kamrin Kavan, Isabella Keaton, Mackenzie Kinning, Mackenzie Kirby, Mia Knigge, Jared Knollenberg, Jackson Korman, Casey Kroeker, Jonathan LaDay, Avry LaFavor, Kelley Lebahn, Mason Limbach, Marcos Linarte Garcia, Payton Lyons, Sinahi Martinez Rodriguez, Jackelyn Martinez, Taylor McCabe, Hunter McClurg, Skylar McDuffee, Talia McInroy, Jacqueline Meader, Sharon Mejia Morales, Kaden Meyer, Brady Millard, Nolan Miller, Mia Molzahn, Lucas Montepeque, Micah Moore, Clara Morrow, Landon Mueller, Janice Nelsen, Nicholas Nemec, Hailey Newill, Jacob Newill, Jennifer Ochoa, Kelseigh Olson, Matthew Ondracek, Morgan Ondracek, Karen Orellana-Aragon, Jeannette Peterson, Josie Pettis, Kylie Phillips, Lillian Prendergast, Samantha Pruss, Allison Ramirez, Tyler Rayl, Jaiden Rensch, Hunter Rich, Jennifer Salas Duran, Jacob Santora, Mallory Schleicher, Julianne Schmidt, Andrew Sellon, Devon Shallberg, Sarah Shepard, Carter Sintek, Emma Sorensen, Ty Sundquist, Braden Taylor, Gavin Teat, Taelyn Tedrow, Thalia Tenney Sierra, Mariah Tolliver, Shelby Tracy, Ashlynn Tucker, Cole Tuttle, Rowan Van Osdel, Lily Vaughn, Kimberly Vicente Gonzalez, Nohemi Vicente Loarca, Micah Vincent, Mia Wagner, Brady Walter, Carter Waters, Brandon Welbes, Grace Williams, Ryan Winter, Shalome Worthy, Samuel Wulf, Madalyn Wusk.
Grade 12: Manuela Alonzo Carnic, Sydney Arps, Madeline Aufenkamp, Oscar Avila, Sydnee Barnes, Lurye Baxa, Alexis Bazer, Brady Benson, Nicholas Bernt, Alexander Berry, Alexander Bigsby, Haley Bogenreif, Sidney Bourek, Grace Burns, Yolanda Carrillo, Mareasa Chapman, Rileigh Clark, Elizabeth Cole, Amaru Cook, Jack Cooper, Alexandro Cortez, Layhla Currier, Nayeli Diaz de Leon, Tyler Downey, Christopher Emmons, Shannon Engel, Tawnie Escamilla, Jackeline Escobar-Morales, Callahan Eyler, Dallas Fincham, Reese Franzen, William Furnas III, Ryan Gallo, Melissa Garcia, Rodrigo Garcia, McKenzi Geaghan, Mercedes Getzschman, Samuel Gifford, Emerson Gilfry, Dawson Glause, Perla Gonzalez Garcia, Celine Green, Emma Grosse, Tristin Hansen, Caitlyn Hanson, Garett Hanson, Haley Harms, Mara Hemmer, Brennan Henderson, Hannah Henderson, Emily Hephner, Dahlia Hernandez Leyva, Siana Hernandez-Lango, Evan Hoffschneider, Jessica Holcomb, Sydney Hurst, Charles Janssen, Derek Johnson, Hayleigh Johnson, Katelyn Johnson, Zachary Johnson, Madeline Jones, Amelia Knosp, Hayley (Lucien) Kohl, Autumn Kotik, LeAnne Krueger, Montana Kumm, Emily Lambley, Alexandra Lamme, Marianna Lopez, Cole Macaluso, Alexander Martinez Magana, Madison Martinez, Nathaniel McClellan, Camden McKenzie, Jessica Mendez Ixquier, Hannah Meyer, Amber Millard, Shane Miller, Grady Moeller, Kayla Monaghan, Nicolas Morales-Loe, Emily Nau, Nevaeh Nielsen, Maggie Norris, Emma Novotny, Meghan O'Brien, Dejah Olsen, Ingrid Ornelas, Jasmine Parr, Xander Partridge, Alejandra Pena, Samuel Peterson, Cooper Phillips, Eduardo Pulido-Castro, Kathryn Ramig, Haley Rich, Conner Richmond, Jorge Rivera Romero, Holly Robinson, Jeniffer Sandoval Monroy, Galilea Santillan, Eleanor Schiemann, Logan Schlautman, Olivia Sims, Zane Smith, Noah Sorensen, Nathan Stinemates, John Stutznegger, Tristan Thurlow, McKayla (Mik) Turner, Yenifer Umana Alvarez, Christian Ventura, Owen Wagner, Alyssa Walters, Benjamin Wimer, Nevaeh Young.