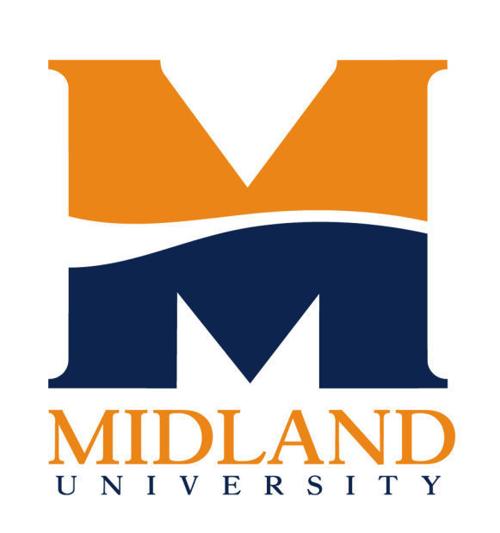 Midland University will not hold spring break during the first week of March and will move up graduate and undergraduate commencement one week, according to the university's newly released 2021 spring schedule.
Susan Kruml, vice president of student affairs, said the university chose to work through the spring break holiday in an attempt to prevent potential outbreaks on campus that could arise from students traveling during the week-long vacation.
"It is really about trying to reduce travel," she said. "We know that people traditionally go to places where there are lots of people and lots of partying and we are trying to discourage that because we don't want people to go down to South Padre or Panama City and them come back and 14 days later we have an outbreak."
She said safety remains a priority for the university looking forward to the spring semester.
"At the same time, we understand," Kruml said regarding the elimination of the break. "We're not trying to control everybody on campus, but, by virtue of the fact that it's a whole week off tends to have a way of encouraging that kind of stuff."
Classes for the spring semester will begin on Jan. 28, the same day they were originally scheduled. Here is a list of key dates for students for the upcoming spring semester:
March 24—End of the midterm. Midterm grades are due.
April 2—Good Friday, no classes observed.
April 5—Easter Monday, no day classes.
April 14—Last day to withdraw from a course
May 7—Last day of regular class schedule; Baccalaureate, Graduate and Nursing Pinning Ceremony.
May 8—Undergraduate Commencement Ceremony.
May 10-13—Final exams.
May 13—End of Spring 2021 term.
Midland will also host in-person classes during its inter-term session running from Jan. 4-22. Kruml said around 70% of the university's undergraduate population participates in the session and the majority of those students will already be on campus in January for sports and activities.
"That doesn't preclude us from getting to where we might say we're going to go online, but that is not the intention at this point unless a faculty member or a student requested it," Kruml said.
Kruml said she felt the fall semester has gone well at the university so far. She hopes the university's success with combatting COVID-19 will transfer over into the upcoming semester.
"I think we have a small army doing contact tracing on campus," she said. "We've trained a lot of people from across the campus and I feel like we're on top of it."
Be the first to know
Get local news delivered to your inbox!