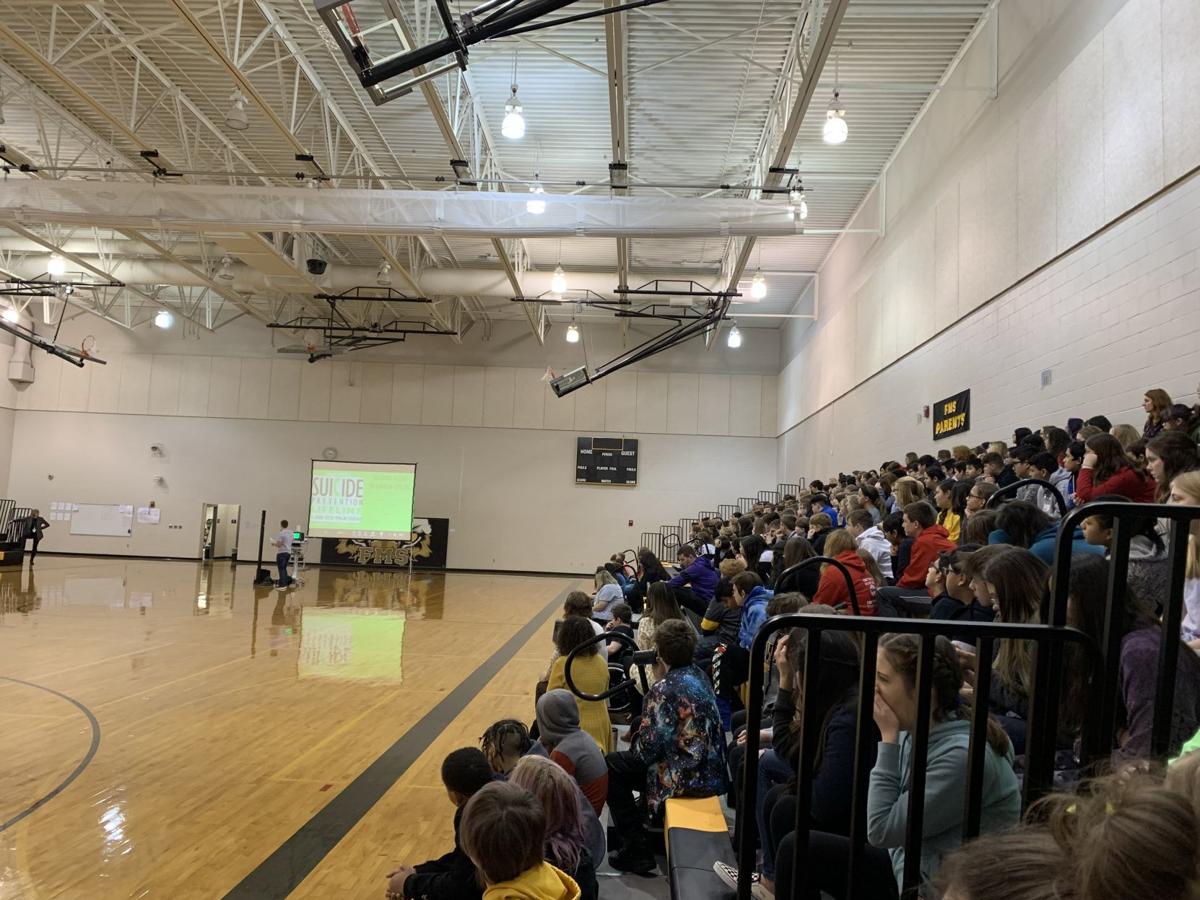 Nebraska high school student Conner Oberhauser visited Fremont Middle School on Monday to discuss his mental health journey with students.
Oberhauser, a junior at Twin River High School in Genoa, spoke to the almost 700 students at the school about the importance of breaking down the stigma associated with mental health.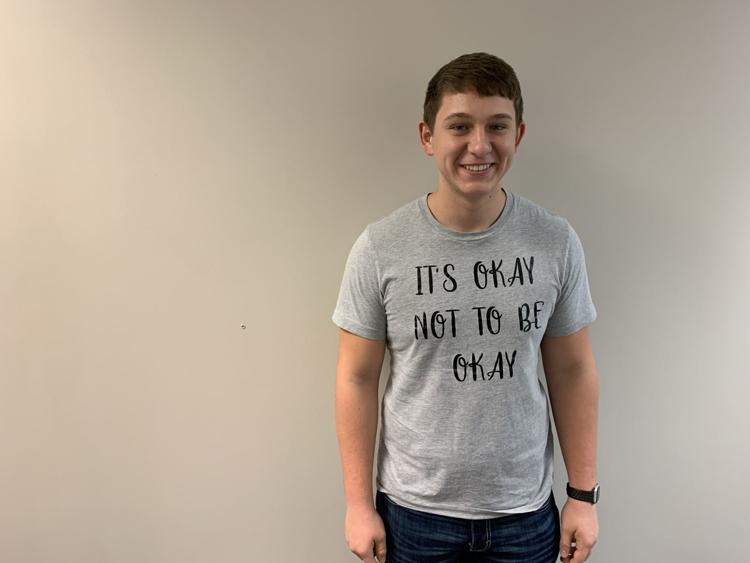 He said it was important to let students know that struggling with mental health issues doesn't need to be a fight they have to face alone.
Oberhauser's struggles with mental health began in seventh grade. During that time, his school consolidated with another, bringing in a new student population.
While his friends formed new friendships, Oberhauser said he struggled with the change. He was diagnosed with social anxiety and placed on medication.
The medication helped him talk more, but he said he never felt comfortable with what he was saying.
Two years later, the medication began to lose its effect. Oberhauser said he even struggled talking to his family. He eventually stopped taking the medicine completely.
Oberhauser was largely quiet for three months after he stopped taking his anxiety medicine.
Oberhauser said school administrators suspected that he was being bullied and doctors talked to him without his parents in the room because of potential child abuse. None of that was happening, he said.
He was hesitant to speak up about the struggles he was going through because of the stigma surrounding mental health.
"Nothing was happening. It was just my own mind telling me that I wasn't good enough," he said.
Oberhauser's struggles culminated as a young teenager when he attempted suicide by taking pills. He regretted it instantly and his parents rushed him to the emergency room.
From there, his recovery process began. He spent some time in the psychiatric ward, where he saw a psychiatrist every day.
You have free articles remaining.
"It was a long process," he said. "I thought it would never get better."
It did get better, slowly. It was a day-by-day process, but Oberhauser was released and started cognitive behavior therapy, which taught him methods to overcome the mindset that locked him in for so long.
Therapy, combined with effective medication that was beginning to kick in, helped Oberhauser find himself again.
He said everything came together on one specific morning when he woke up and felt relief for the first time in a long time.
"I just woke up one day and I felt OK," he said. "I wouldn't say I felt good, I just felt OK, like neutral instead of feeling tired and sad and hopeless."
In July, Oberhauser began working on this project as a Family, Career and Community Leaders of America (FCCLA) project that took place in California.
He was nervous, but he knew his message needed to be shared.
"I was unsure, but I wanted to make sure people could hear this message," he said.
It snowballed from there. He spoke at the 10th Annual Nebraska Child Health & Education Summit in Lincoln earlier in the year. That's where 5-8 School Counseling Director Kristin Henkenius heard Oberhauser's story for the first time.
"Our kids needed to hear this," she said.
Henkenius said while adults provide valuable resources and insight regarding mental health for the children at FMS, someone who is closer in age like Oberhauser might be more relatable.
"Hearing it from someone close to their age is important," she said. "Middle School is just a tough time for students in general."
Oberhauser is getting ready to look at his own future. He wants to attend Stanford University, but he also doesn't want to give up on his dream of helping people as a public speaker.
No matter which direction he goes, Oberhauser said he wants to continue to help people in whatever way he can.
"It's OK not to be OK," he said. "I want them to reach out if they're struggling. There is help out there."