The past president of the Nebraska Psychological Association responded strongly to Sen. Ben Sasse's graduation remarks during the weekend. 
Dr. Anne Talbot, a licensed psychologist and the past president of the NPA, said she was bewildered and dismayed by Sasse's comments to the Fremont High School graduating class. 
"My colleagues and I have met so many times with Sen. Sasse in Washington, D.C., to advocate," she said. "We've been respectful and cordial with him. We've been grateful that he has listened. To have him say those things disparaging psychology was worrisome and concerning, to say the least." 
Sasse's commencement address featured everything from jibes toward the fitness of the graduating class to remarks aimed at the psychology profession. 
"Ninety-five percent of all gainfully employed psychologists ... their job is really just to help people forget high school," he said during the Saturday address. 
Sasse then said students shouldn't major in psychology going into college. 
"That part's not a joke," he said. 
The remarks also drew criticism from the American Psychological Association. APA President Sandra Shullman released a statement, saying Sasse's speech was "disrespectful and harmful." 
"We believe the senator is better than what we heard in his speech," she said in the statement. "We hope in the future he will rely on those instincts rather than hurling thoughtless insults at a profession whose mission is to not only improve people's lives, but is addressing mental health challenges and confronting the high rates of suicide and opioid and substance use disorders in our country. The economic recovery will not succeed without psychological science being embedded in strategies to address the virus and the fear that has gripped our nation."
Talbot said it was additionally concerning that Sasse would make the remarks to a community that was reeling from a major flood and the COVID-19 pandemic in consecutive years.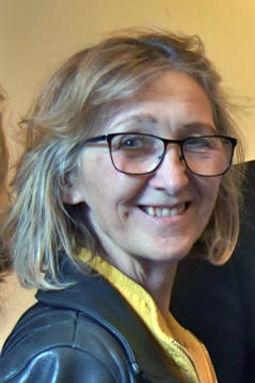 "The second reaction is a complete shock that a senator would say such things to high school seniors and to a community that is already reeling from trauma from the flooding and the uncertainty and unpredictability regarding the future for these kids," she said. "It was very demeaning and derogatory. Not only did he demean the profession, but he demeaned the kids and their futures." 
Sasse's spokesman James Wegmann said Sasse's comments were a joke in a statement Sunday. He also responded to the criticism raised from Sasse's address. 
"Like he said in the video greeting, Ben's proud of each of the graduates — and he believes their generation is tough enough to help lead us through the bumpy economic times ahead," he said in a statement.
When watching the remarks for the first time, Talbot said it seemed like a spoof or a skit you would see on "Saturday Night Live."
"He failed miserably as a stand-up comedian. It didn't come off as a joke at all," she said. "It was derogatory and demeaning and I hope he will take notice of that and backtrack from it. He missed the mark entirely. It was disrespectful and hurtful."
Talbot said psychologists and mental health professionals are needed now more than ever due to the pandemic. 
"People in an acute state of trauma and uncertainty are cut off from coping mechanisms that they typically seek out," she said. "Psychologists have been working hard to meet that need." 
Talbot pointed to an April 18 coronavirus briefing held by Gov. Pete Ricketts where Sheri Dawson, director of the Division of Behavioral Health for the Nebraska Department of Health and Human Services, encouraged Nebraskans to seek help regarding mental health if necessary. 
She added that Sasse's comments were simply "off the mark" and don't reflect the real work psychologists do. 
"We do so much more than sit and talk with people," she said. "We work with them in a number of ways for a host of issues. We help people resolve trauma, not just suppress it."