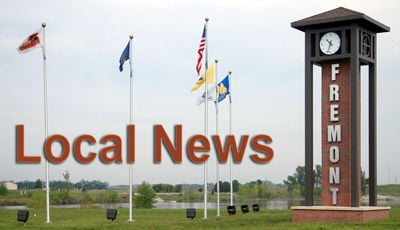 Mary Loftis has a question for senior citizens.
"Are you afraid someone is trying to get your billfold at every turn?" Loftis asks. "Well, you're probably right! New and very sophisticated scams are all around us and we need to be very cautious with our personal information."
Loftis is an extension associate for the University of Nebraska-Lincoln, Northeast District.
And she's warning older adults about current scams and seeking to offer practical advice.
In comments shared with the Tribune, Loftis stresses that "becoming aware that you don't have to be 'nice' to everyone who calls — and that no one has the right to ask you financial or insurance questions — may keep your billfold and insurance safe."
Loftis points to a couple of scams, which include one involving fingerprints and another with impostors claiming to be from the Social Security Agency.
In the first instance, Loftis said a senior in Mississippi received a package in the mail.
The words, "Do Not Open Package Until You Call This Number," were printed on the outside of the package.
The woman called the number and the package contained a fingerprint kit.
After she called the number, she was walked through how to take her own fingerprints and then packaged up the kit in an envelope provided.
UPS was at her door to pick up the package within an hour of the call ending.
This was very scary as she didn't know who sent it or why they wanted her fingerprints.
Loftis said fingerprint theft is a new way individuals can have their personal and banking information compromised.
As with all scams, please do not respond to these types of requests, she added.
Loftis also said the Office of Inspector General (OIG) continues to receive reports from across the country about fraudulent phone calls from people claiming to be from Social Security Administration.
In this situation, the callers are threatening legal action or arrest and asking for sensitive information such as Social Security Numbers and bank account information.
Several Nebraskans have reported receiving such a call.
The Social Security Advisory Board typically does not contact the general public to request personal information over the phone.
Moreover, government employees will never threaten you to obtain personal information or payments. In those cases, the call is fraudulent, and you should just hang up, Loftis said.
The Nebraska Attorney General would like to remind everyone that elder fraud is elder abuse, Loftis said in a prepared statement.
Scam artists across the country and around the world attempt to defraud Nebraskans, and especially seniors, every day.
Elder fraud and abuse is more than a frustration and nuisance. It is a real threat that is impacting not only the quality, but also the length of life.
Loftis lists these tips for avoiding scams:
Remember: if it sounds too good to be true, it probably is.
Be direct. Don't be afraid to hang up the phone or shut the door on unwanted solicitations. Everyone, regardless of age, sex, education level, financial situation or where they live, is a potential victim.
Seniors may be targeted more because they are perceived by scam artists to have more free time or may be more trusting.
Never pay money up front to collect a prize.
Be aware that wiring money is just like sending cash. Once you send it, it is gone for good.
Review financial statements regularly.
Don't carry your social security card, birth certificate or passport in your purse or wallet, except when absolutely necessary.
Ask a neighbor, family member, friend, banker or trusted adviser if you have doubts about an offer or business.
Call law enforcement immediately if you think you have been victimized. Never accept the help of someone who calls you and offers to help recover the losses in a scam "for a small fee." Odds are it is the same scam artist coming back for more.
Order a credit report once a year from each of the three major credit bureaus through www.annualcreditreport.com.
Scammers also may target seniors for identity theft.
To help ward off identity theft, be sure to protect your personal information by shredding the following:
Receipts.
Credit cards and other offers of credit.
Credit card statements.
Mailing labels from magazines.
Copies of credit applications.
Insurance forms.
Bank checks and statements and expired charge cards.
Any other item that might have account numbers, physicians' statements, customer numbers or membership numbers.