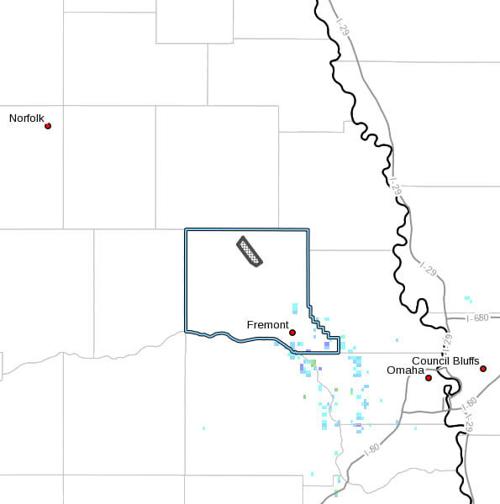 The National Weather Service in Omaha issued a Flood Advisory for north central Dodge County after emergency management found an ice jam on the Elkhorn River Monday.
The ice jam was discovered around 11:32 a.m. and has only caused minor flooding in lowland areas near the river, according to NWS hydrologist David Pearson.
"Some ice by the West Point area moved," he said. "The extent isn't known, not a very strong one yet, there's just some lowland flooding."
The NWS office in Omaha warned of possible ice jams during the weekend given the sudden rise in temperature.
With NWS monitoring the ice jam, Pearson said one of the office's biggest concerns is the cold weather allowing the jam to remain in place for a long period of time.
"We could gain more ice and the jam would freeze more or it wouldn't melt. If anything, it could keep it the same or make it worse," he said.
You have free articles remaining.
Scribner City Administrator Elmer Armstrong said the jam, which is located near the U.S. Highway 275 bridge going over the Elkhorn River next to Dead Timber Recreation Area, could eventually break up and move further downstream.
That could become a problem for Scribner if the ice were to jam again downriver.
"If the ice jam lets loose up above and jams further downstream, then it becomes a problem," he said. "It's spilling out as we speak. It's just a question of how far it goes or if it jams.
Armstrong said the best-case scenario is if the water stays within its banks and the ice remains broken up as it moves downstream.
"All we know is that we're sitting below so we know something will be coming sometime," he said.
Pearson said NWS will continue to monitor the jam as it evolves.
"We're at the beginning stages of it being a concern," he said. "If it does get worse, we'll be prepared for it."