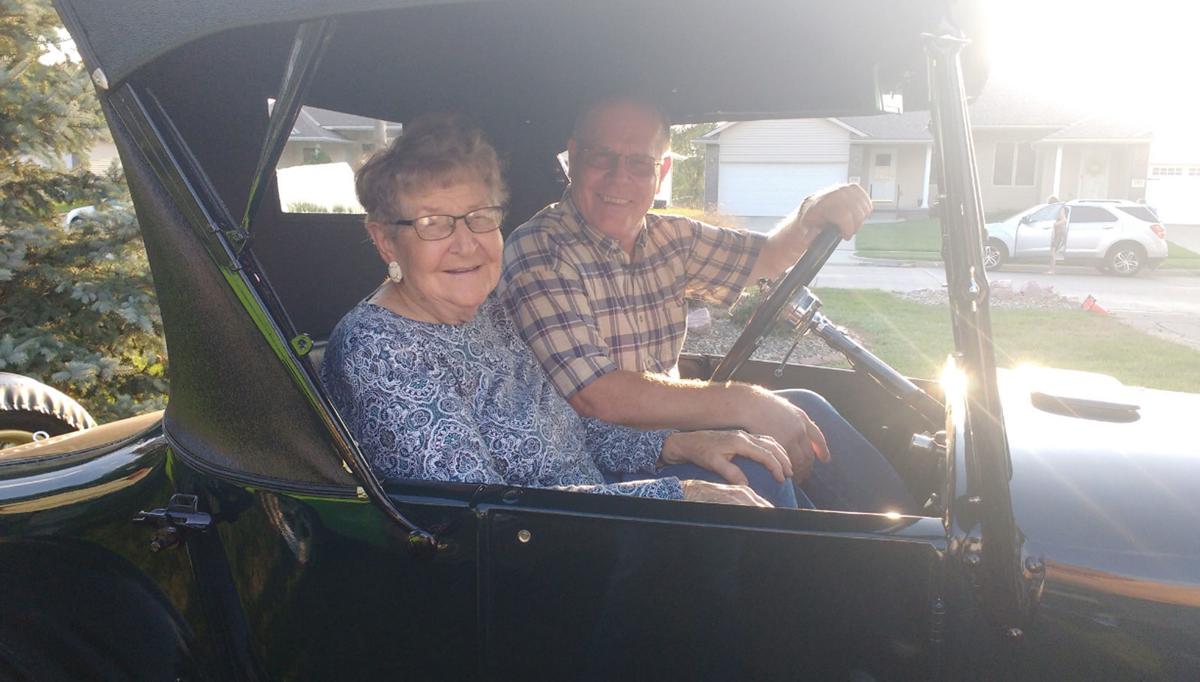 Bob Buer helped an older woman fulfill a longtime goal.
Did he help her climb Mount Everest?
No, it was much simpler than that.
He took the woman for a ride in a Model T.
Buer is a past president of the Fremont Antique Car Club, Inc., which is planning its yearly swap meet.
The public is invited to the club's 52nd Annual Swap Meet from 6 a.m. to 3 p.m. Sept. 22 at Christensen Field at 1730 W. 16th St., in Fremont.
For more than five decades, the local car club has hosted a swap meet each fall and this year will be no different.
The long-running tradition, which takes place the fourth Sunday of each September, is going to be held — rain or shine.
Admission is free and open to the public.
As in past years, the 2019 event will feature a car corral, which consists of vintage or collectors' cars for sale. It will include outside and indoor spaces for vendors with car parts, antiques, crafts and collectibles.
Attendees can buy, sell or trade a variety of items.
Again this year, the club will give away a pedal car in a drawing inside the main Christensen Field arena.
No bike riding nor alcohol will be allowed on the premises. Neither will live animal sales. There will be no vending of firearms.
Boy Scouts will sell concessions as will the car club.
The club started in 1966 with an interest in preserving antique cars, Buer said.
"We now allow street rods and special interest cars," Buer said.
Members don't even need to own a car to belong to the group, but just have an interest in the vehicles.
The club meets at 7 p.m. the first Friday of each month at the Fremont Rural Fire Station in Inglewood.
Buer said the swap meet is the group's primary fundraiser for the year.
Proceeds are used to provide an annual scholarship for someone interested in pursuing an education in the automotive field.
The club also provides donations to a variety of causes, said Buer and Gary Morris, car club board member.
Past contribution recipients have included: the Fremont Rural Volunteer Fire Department; Veterans' Park on Military Avenue; The Bridge; Camp Quality Heartland; Katie the Comfort Dog; and LifeHouse.
"We also enjoy taking cars to nursing homes and on tours and to car shows," Buer said.
About two years ago, the club brought cars to Dunklau Gardens.
Each member would stop his car in front of the building and say a few words about it to residents who'd gathered outside.
Buer was talking about a Model T when he noticed an older woman nodding her head up and down in the back row.
"I went and talked to her afterward and she said she grew up in a garage with her dad, who worked on Model Ts. She knew a lot about Model Ts and was really happy to see one," Buer said.
In 2019, the club went to a family picnic at Nye Pointe. A woman came up to Buer and said she'd always wanted to ride in a Model T.
So Buer gave her a ride, helping the woman fulfill her longtime wish.
"She said that was something on her bucket list," Buer said.
Vendors interested in obtaining inside spaces for the swap meet this year may contact Buer at 402-459-1061.
In the meantime, club members already are looking ahead to 2020 when the swap meet is set to take place on Sept. 27.