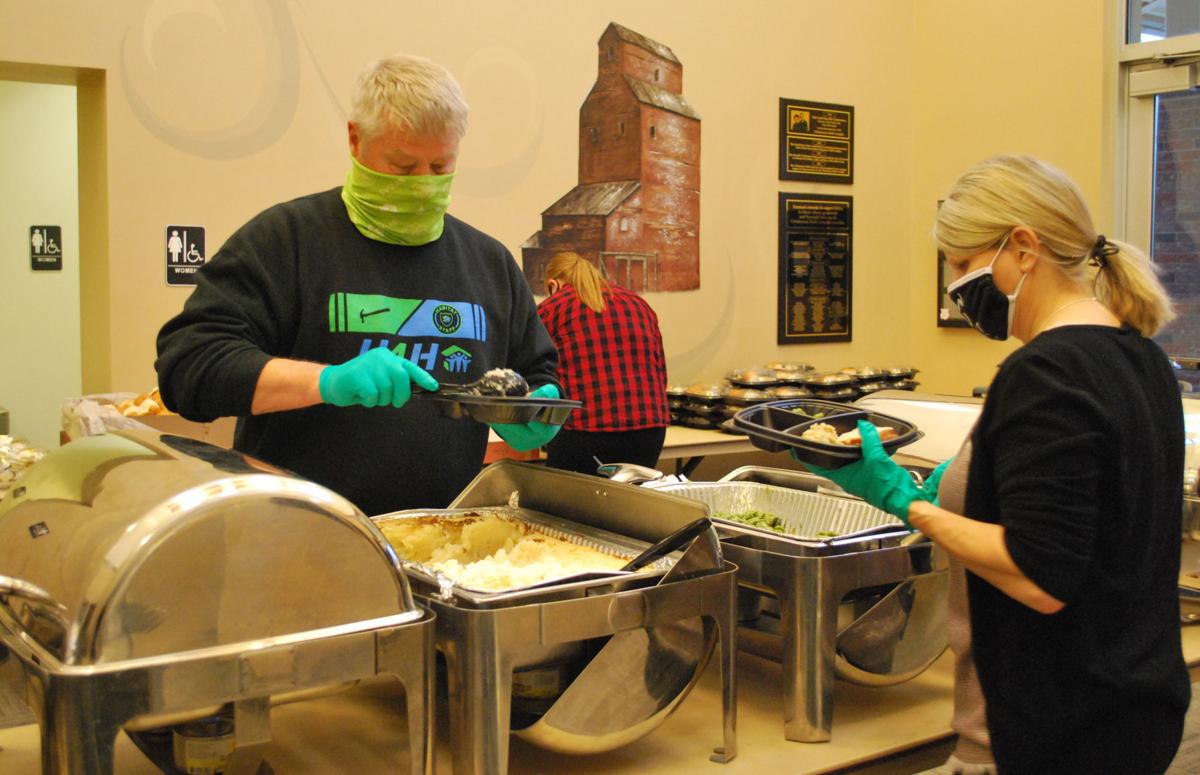 While Giving Tuesday serves as a way to prepare for the upcoming year at the Fremont Area United Way, Executive Director Christy Fiala said it also serves as an opportunity to say thank you to the community. 
"We received so many gifts through employee campaigns and through individual campaigns," she said. "So Giving Tuesday is a chance for us to let people know we're here and what we're doing in the community. It also allows us to say thank you for the gifts we've received." 
The local nonprofit is one of many area businesses participating in Giving Tuesday. Local businesses included the Fremont Family YMCA, which gave out doughnuts to donors on Tuesday, and Archbishop Bergan Catholic School. 
Fiala said Giving Tuesday lines up with the nonprofit's fundraising goal for the 2021 calendar year. 
"Giving Tuesday plays into that reminder to remember that there are folks in need that we may not see or know, but they are in our community," she said. 
The funds raised throughout the year, as well as on Giving Tuesday, will go toward a broad range of services that require funding in 2021. 
Those services range from supporting agencies in Fremont that serve families in need, food pantry services and therapy services for children and victims of domestic violence. 
Get unlimited access to local news on FremontTribune.com and our apps.
"United Way works to support those agencies and support the work that they're doing," Fiala said. 
Additionally, Fiala said United Way has worked to provide food for the Fremont community, books for children and various programming throughout the area. 
"What is really important for the community is our basic needs, which is supporting rent and utilities for families in need who are unable to keep that roof over their head or keep their lights on," she said. 
Fiala said it is not surprising to see the amount of need in the Fremont community due to the COVID-19 pandemic. 
"The pandemic itself is not something most individuals have experienced," she said. "It's also not something that we've experienced in the way that it's impacting poverty and need in the community." 
Fiala said issues like food insecurity remain a real concern for families throughout the Fremont area. 
"It's very real, it's very significant and it's many, many folks who have never reached out before who are, for the first time, finding themselves in this situation," she said. "And I am so thankful to all the donors who are able and have chosen to help those in the community that are in need." 
The 2021 funding goal for the Fremont Area United Way is set at $625,000. Fiala said, while there isn't an exact idea on how close the organization is to reaching that goal, there is an expectation that it will be reached.