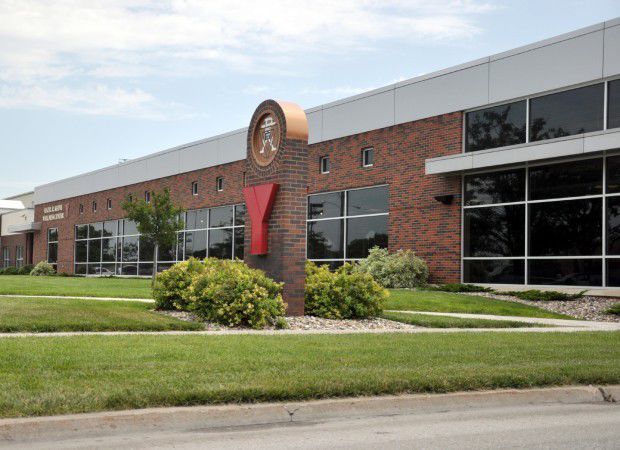 The Fremont Family YMCA will reopen Saturday after closing for the COVID-19 pandemic in March.
The facility will be open from 7 a.m. to 3 p.m. Saturday, 12:30 to 4 p.m. Sunday and 5 a.m. to 8 p.m. Monday through Friday. Only up to 50 people will be allowed in the facility at a time, and they must be members of the Fremont YMCA.
"It is going to be a little bit different coming in the Y than what most people are used to," President and CEO Jerry Rinne said. "We have a lot of different protocols that people are going to have to meet to be able to get into the facility."
The facility originally closed on March 18, 11 days after it was discovered that a Omaha woman who took part in a Special Olympics basketball tournament in February later tested positive for the coronavirus.
On April 3, Mayor Scott Getzschman signed a health measure to close several businesses, including fitness centers, from April 5 to May 6.
"I think that was a great idea, and for us, we're being very, very cautious," Rinne said. "There's going to be hand sanitizer all over the place, people are going to have to be washing their hands all the time."
Members must now enter through the Wellness Center doors, where they will be asked questions and have their temperature taken by a staff member to enter in a database.
"If it's over 100.4 degrees, we would let you sit down and rest if you ran there and let you take it again," Rinne said. "But if it's still over 100.4, then you would have to leave and you wouldn't be able to come back for 14 days."
Although staff members will be wearing masks and gloves, Rinne said YMCA members will not be required to wear personal protective equipment in the facility.
All members will also have to sign a waiver, which can be filled out ahead of time by visiting freamontfamilyymca.org. Upon approval, they will be handed cleaning solution, a towel and a nametag stating which part of the facility they will use for the one-hour time period.
Although the YMCA will limit its areas to 10 people or less, Rinne said the large spaces should still provide plenty of room. For instance, the Wellness Center is 8,000 square feet, the CrossFit area is 5,500 square feet and the fitness studio is 4,000 square feet.
"We'e able to use the large gym, and since we have a curtain that goes from the floor to the ceiling, we can use two rooms, and each room is about 2,500 square feet," Rinne said.
Sweat towels will not be provided and members must change in the bathrooms, as the locker rooms will be closed. Drinking fountains will also be closed for safety reasons, Rinne said.
"People need to remember to not only bring a towel with them, but also a bottle of water with them that they can drink, because that will not be available for them at the Y," he said.
Rinne said cardio and weight machines will abide by the 6-foot social distancing rule, so members will have to use every other machine.
"We're going to require everybody to wipe down their machine when they get there, the one they're going to use, and then to wipe it down when they're done," he said. "And then the staff will come through after you're done and we'll do a super-deep cleaning on that machine that you've used."
Although childcare will still be provided, Rinne said the swimming pool will remain closed for this first phase.
"The swimming pool will likely be a phase two or phase three, kind of when we find more out through the state of Nebraska on swimming pools," he said.
Rinne said he also hopes to look at opening more programs in phase two, including day camps and other sports. Although he said Gov. Pete Ricketts is looking at a tentative date of May 21 for more openings, he doesn't know when the next phase will begin, which will depend on the number of confirmed cases in Dodge County.
"I think people are a little more cautious on how much that they're going to open up, and I think that we're the same way," Rinne said. "We want to make sure that we can provide a service, but we also want to provide the safest service that you can have."
Rinne said more information can be found on the YMCA's website and Facebook page.
"Just expect some delays starting out, because our staff's going to be learning too as we go forward, so it won't be super fast," he said. "But once we get more people going through the system and get them in the system, it'll definitely work out."
Concerned about COVID-19?
Sign up now to get the most recent coronavirus headlines and other important local and national news sent to your email inbox daily.