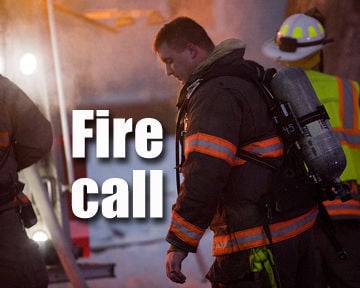 The Fremont Fire Department responded to a house and car fire at 1023 E. Eighth St., late Saturday night.
FFD dispatch received a call describing a "large house and car on fire" at 9:34 p.m. Saturday, according to Capt. Jamie Meyer. A crew was assigned to the fire and arrived at the scene at 9:42, around eight minutes after the call came in.
"You could smell the smoke coming all the way down 16th Street," Meyer said.
Upon arrival, Meyer said he could see a southwest portion of the house burning along with the front of a vehicle parked in the home's driveway. Firefighters were able to quickly extinguish the fire at the residence by 9:53, around 10 minutes after arriving on the scene.
The fire also spread to the neighbor's fence.
Meyer said firefighters entered the home and found that there was no sign of the fire spreading into the first floor or attic. The fire did spread into a portion of the basement, but Meyer said the damage inside was insignificant.
The vehicle that caught on fire was totaled, according to Meyer. Additionally, a section of siding on the southwest corner of the home and a small portion of fencing were removed due to fire damage.
Meyer said the Nebraska State Fire Marshal was called to investigate the fire, but a cause could not be determined.
"We presume that cardboard boxes started on fire, but we don't know how," he said.
FFD left the scene following the investigation at around 1:20 a.m.
Meyer said the fire may have caused anywhere between $30,000 to $40,000 in damage, but added that the number is a rough estimate.
"It's very, very rough," he said. "It could be more."