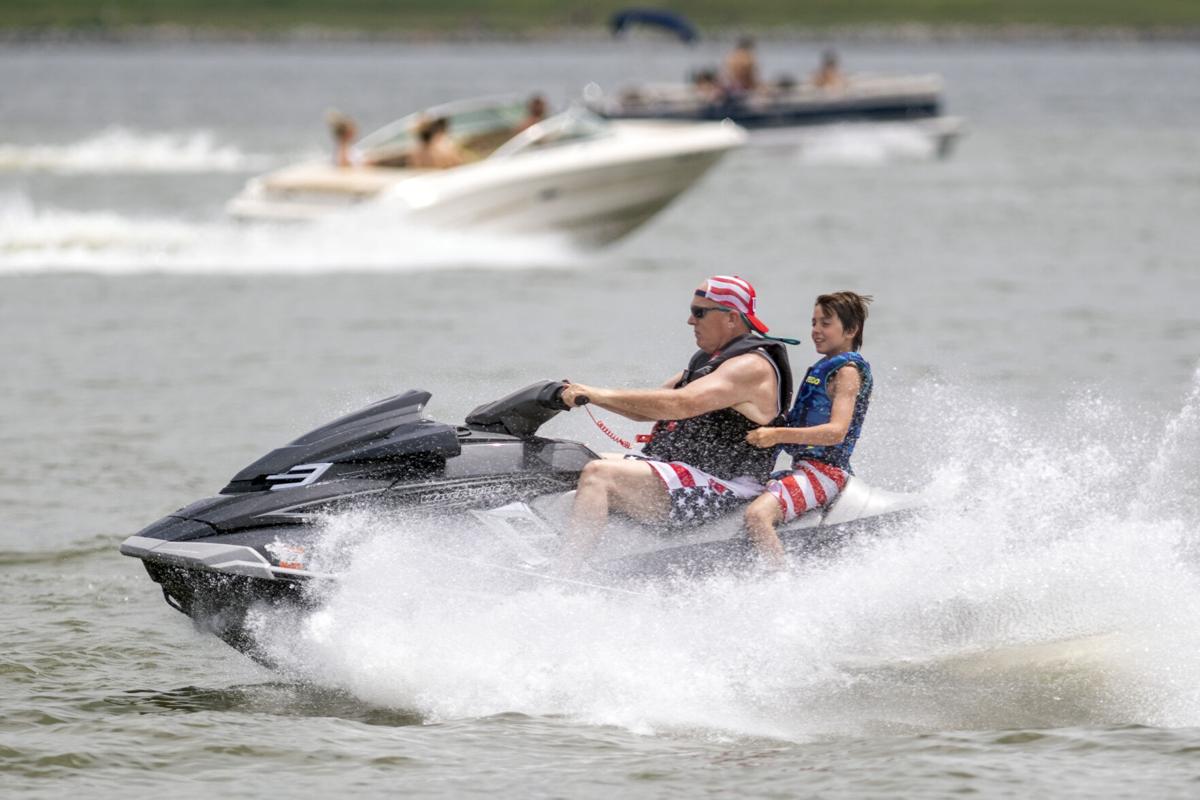 You know that old joke about how if you don't like the weather in Nebraska, just wait an hour and it will change? Well, the joke's going to be on all of us the next few days.
Lincoln, which dropped to 46 degrees Friday morning, will be in the mid-90s by Saturday afternoon and could come close to 100 degrees Sunday.
By Tuesday, however, the city may not make it to 60 degrees.
The National Weather Service is forecasting highs in Lincoln over the weekend of 94 on Saturday, 100 on Sunday, 80 on Monday and 56 on Tuesday.
The high so far this year is 96 degrees, so Sunday could be the hottest day of the year. The last time the high temperature for the year occurred in September was 2000.
And if it's only 56 degrees Tuesday, or even a few degrees warmer, it will set the all-time record for coldest high temperature on Sept. 8, which currently is 64 degrees.
Wednesday's high is only forecast to reach 56 degrees, and lows both Wednesday and Thursday mornings are forecast to be in the low 40s.
As crazy as those temperature swings may sound, they are mild compared to what some in western Nebraska will see.
In Scottsbluff, the weather service forecasts a high of 103 on Saturday. But by Tuesday morning, temperatures are expected to fall to the low 30s, and snow is possible. Sidney could see highs close to 100 both Saturday and Sunday, with snow and a high of only 44 degrees Tuesday. A low of 27 degrees is forecast for Wednesday morning.
Retired University of Nebraska-Lincoln climatologist Ken Dewey said Friday morning on KLIN-AM that extreme heat that has led to record summer temperatures in the desert Southwest is going to move into Nebraska over the weekend, leading to the very hot conditions.
Dewey said the state is then going to experience an "atmospheric tantrum" as a switch gets flipped and conditions rapidly change.
"This is probably one of the most dramatic September cold waves I've ever seen," he said on the LNK Today morning show.
The good news is that the colder temperatures may bring some much-needed rain to a state that is in the grips of its worst drought conditions in several years. As of Thursday, nearly 50% of the state was in at least a moderate drought and 80%, including all of Lancaster County, was considered abnormally dry.
The chance for rain in Lincoln starts Monday afternoon and continues through next week.
10 Nebraska beaches
Get local news delivered to your inbox!
Subscribe to our Daily Headlines newsletter.