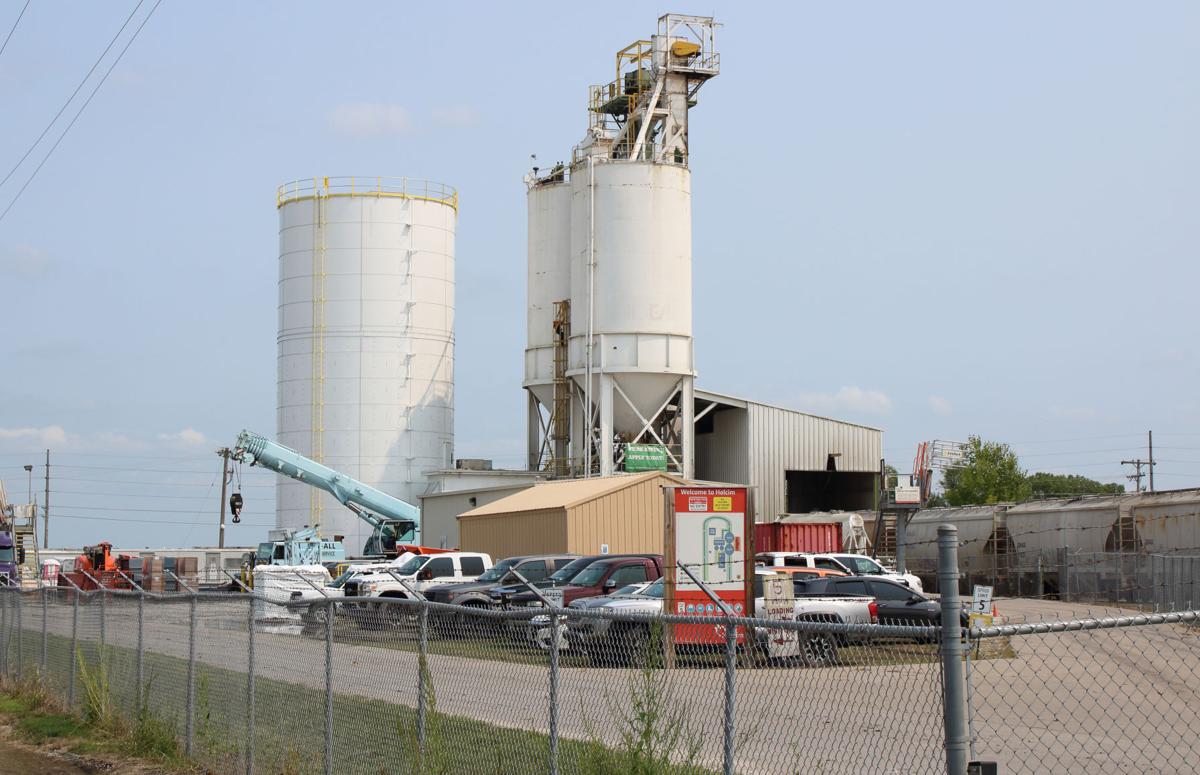 The Fremont City Council approved a change to the Unified Development Code at its meeting Tuesday that would grant height exceptions to cement elevators.
The amendment came at the request of Holcim US, a concrete supplier at 3350 N. Broad St. that is preparing for a terminal expansion project and had several employees in attendance at the meeting.
Holcim is the country's largest cement and concrete company in the country and is currently moving to an environmentally friendly, blended product as required by the Nebraska Department of Transportation.
"We are happy to expand our terminal to include the new blending operations and additional storage to ensure the correct amount of product is available for the city and the surrounding counties," said Kristin Beck, senior vice president of supply chain and logistics.
Beck said the $20 million expansion would bring in more jobs and allow for 50% more product to be moved, while the initiative would cut its carbon emissions in half.
"My organization is committed to moving and distributing our product in the safest, most environmentally friendly way possible throughout the United States," she said.
Planning Director Jennifer Dam said the UDC allowed grain elevators and water towers to exceed the height of their base district.
"Cement elevators or silos or their bucket elevators, unloading towers and associated equipment currently are not specified in the code," she said.
As part of the expansion project, Holcim would add a 136-foot structure and 116-foot dome.
"They're not as tall as grain elevators and other similar structures that are already listed in the Fremont municipal ordinances," said Adam Cimaroli, director of performance. "We do need this additional language that we're in compliance with local codes and laws."
Cimaroli said Holcim was asking to waive the second and third readings so the project can begin before wintertime and deal with a "tight" cement supply.
"It would really be optimal for us to move forward with the storage structure as soon as possible," he said. "In fact, every day, we're having to turn away more and more local customers because we just don't have the capacity to keep up with demand."
Holcim has a construction crew prepared to begin quickly on the project, which would have to wait until mid-November to begin if the ordinance went through second and third readings.
The council approved the request and unanimously approved waiving the additional readings, as well as the amendment itself.
The council also held its first reading of the city's 2021-2023 biennial budget, which it approved 5-2. Finance Director Jody Sanders began the reading by discussing the Immigration Defense Fund.
The fund is currently being proposed to fund the hiring of six firefighters. It has around $1.3 million in money that was collected in case of litigation from an immigration ordinance approved by voters in 2010.
Sanders said there was a misunderstanding that the ordinance wouldn't be enforced or continued if the funds are taken away, which isn't the case.
"These were funds that were set aside and taxpayers were taxed at the time in anticipation of a legal battle," she said. "And as it has been mentioned tonight, there is no legal battle to fight."
Sanders said the city would only see litigation if it were to change the ordinance in any way. If a legal battle were to occur, she said state law allows for a lid exception.
"If something were to happen and we needed additional legal fees for some reason or had to pay a judgment based on that ordinance, as long as it's enforced the way that it's being enforced today, there'd be no reason for additional litigation," Sanders said.
Councilmember Brad Yerger thanked Sanders and staff for their explanations on the budget but said he was frustrated at the amount of information given, as well as the timeframe of the budget.
Yerger also said he questioned "huge" wage increases seen within the budget.
"When I see those kinds of significant increases, I'm going, 'Man, I'd like to know what those are because maybe some of those funds belong over here in helping to fund firefighters and dispatch,'" he said. "Because I don't understand how they could increase that much between where we are today and where we're headed for next year."
The council also unanimously accepted the resignation of former Councilmember Michael Kuhns, who stepped down last month. Mayor Joey Spellerberg asked interested voters in Ward 3 to submit a letter of intent and resume to City Clerk Tyler Ficken at the Fremont Municipal Building.
The council also approved an agency agreement with NDOT to receive $32,000 in American Rescue Plan Act funds for the Fremont Municipal Airport.
When asked by Yerger as to what the funds would be used for, Director of Public Works David Goedeken said they would go toward the airport's day-to-day operations.
The council also approved a motion 5-2 to have the Planning Commission further revise a preliminary plat expanding the number of lots in the Fremont Technology Park.
Although the motion had originally been to approve the resolution, Yerger made a new motion after there were conflicts with the land's outlots and the Planning Commission's original recommendation.
The council also approved an agreement with NDOT for preliminary engineering on the Rawhide Creek Trail Project. Goedeken said he hoped for bids to go out this winter and work to start next year.
The council also approved a conditional use permit for a Scooter's Coffee kiosk at E. 23rd Avenue N and N. Luther Road. Dam said the Planning Commission recommended its approval on the condition that a 10-foot bypass lane be added.
After amending the ordinance, the council approved the permit 6-0. Councilmember Sally Ganem abstained as her son owns the property.
In other news, the council approved a liquor license for Five-0-Five Brewing Company and a zone change and property annexation near Deer Crossing.
Additionally, the council approved an interlocal agreement with Dodge County for limited road maintenance, an amendment to a redevelopment agreement with Fountain Springs and a rental agreement with Power Screen Rental.