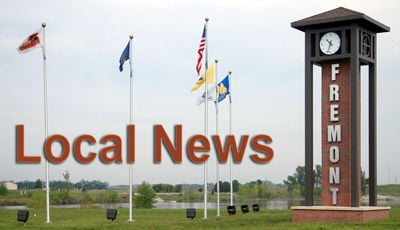 The city of Fremont released its annual water quality report this week, noting that annual tests found no violations.
The state of Nebraska requires the testing, and sets limits for how much certain materials are allowed to be present in drinking before the city must take corrective action. No nutrients were found to be in excess of those limits, the report notes.
"We've got good, clean groundwater here and all of our tests come back below the testing limit usually," said Mike Parde, water and sewer supervisor for the city of Fremont.
The city tests for the presence of a variety of materials, such as lead, arsenic, fluoride, copper and more. Each material requires its own type of testing — testing for nitrates, for instance, occurs annually. Testing for bacteria occurs 10 times per week.
Parde guesses that the city takes around 150 tests per year to compile the annual report.
The report reveals the presence of some materials in the drinking water, but no substance was detected beyond the regulated or allowed limits. The highest value recorded during testing for arsenic throughout the year, for instance, was 7.41 parts per billion. The maximum amount allowed is 10. And while the goal would be to have none, the number is not high enough to trigger a violation or require any action. (the report notes that the arsenic likely comes from erosion of natural deposits, runoff from orchards, or runoff from glass and electronics production wastes).
You have free articles remaining.
The highest value of lead found was 1.72 parts per billion — the allowed level is 15.
The limits are set by the Environmental Protection Agency.
The report notes the following: "Drinking water, including bottled water, may reasonably be expected to contain at least small amounts of some contaminants. The presence of contaminants does not necessarily indicate that water poses a health risk."
More information on contaminants and health effects can be found by calling the EPA's Safe Drinking Water Hotline at 800-426-4791.
Parde says that residents can rest assured that Fremont's drinking water is safe — the substances are all measured as parts per billion or parts per million, which represents an incredibly small unit of measurement.
"It's a real small amount of whatever is in the water," Parde said.
According to the report, parts per billion (ppb) represents the number of gallons of the material that would be present in one billion gallons of water. So a substance measured at 1 ppb, in a body of water consisting of one billion gallons, would proportionately amount to one gallon.